Rob Hutchins, Product of Change's editor and community manager, shares his insights on reciprocity for success.
"It was Vicki Thomas, founder of the gift design consultancy, and Products of Change member Vicki Thomas Associates, who drew attention to the matter – at the latest Talking Together session, hosted by Talking Tables – that 2024 will mark the centenary of Marcel Mauss' The Gift.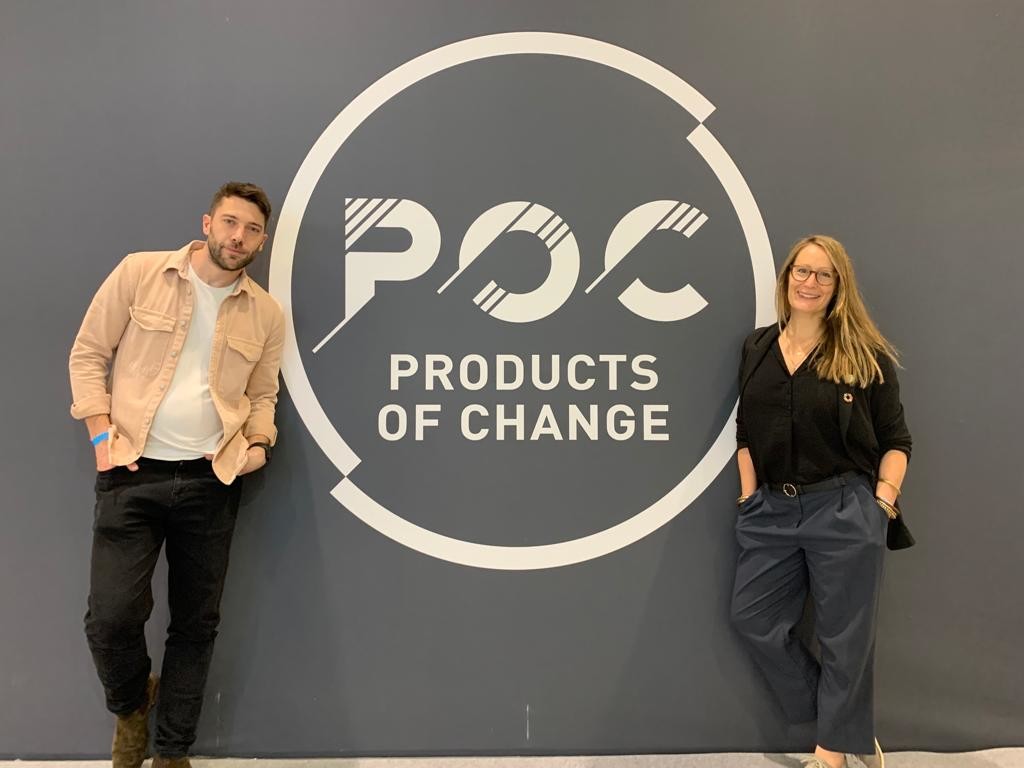 "A theory developed to explain the social value of gift giving, and the function of the vast array of giftware the industry produces, The Gift acts to define the gift exchange process and the social theory of reciprocity. It's a piece of work that contextualises the importance of the gift sector wonderfully, on the grounds of the social good that 'giving' encourages.
"And what a thread to see woven into the fabric of such a creative industry. In a recent interview with Stefan Thomas, the founder of Tranquil Plants, we discovered that far beyond delivering a collection of pot-free house plants, this is a brand on a mission to positively impact the lifestyles of its customers and enhance their relationship with nature. Elsewhere, Products of Change member, MAI Clothing works to 'give back' to the planet through money raised for conservation projects to support biodiversity around the world.
"Wherever you turn to face in the UK gifting sector, you are met by companies super-charged by the concept of reciprocity. Not least the Talking Tables London HQ where the team is fast developing an open forum for cross-industry discussion and community building through its Talking Together sessions.
"This month's gathering was the third of its kind – now officially hosted in partnership with The Giftware Association – and brought the industry together under the subject of B Corp and what it means for business. It's where we found Vicki Thomas opining openly about Marcel Mauss; Sarah Ward, ceo of the Giftware Association, speaking about her team's charity operation; and a cross-industry collection including leaders from Sass & Belle, Gibsons Games, Whizkid Games and others.
"Guests were invited to share in the insight delivered by a panel of esteemed speakers that included Louisa Mordaunt, founder of I Love My Job; Charlotte Bingham-Wallis, co-founder of Belo Bags; Louise Welsby, managing director of Buy-From; and Daniel Fagan, director of supply chain at Talking Tables.
"The session was hosted by Clare Harris, founder of Talking Tables, who has, from the moment the foundations of the gift and partyware business were laid, been an advocate for using business as a force for good. Through her leadership, and the team's dedication to the ESG strategy, and infectious company culture to positively impact its community and stakeholder network, Talking Tables achieved an impressive score of 87.5 when it secured its B Corp accreditation last year.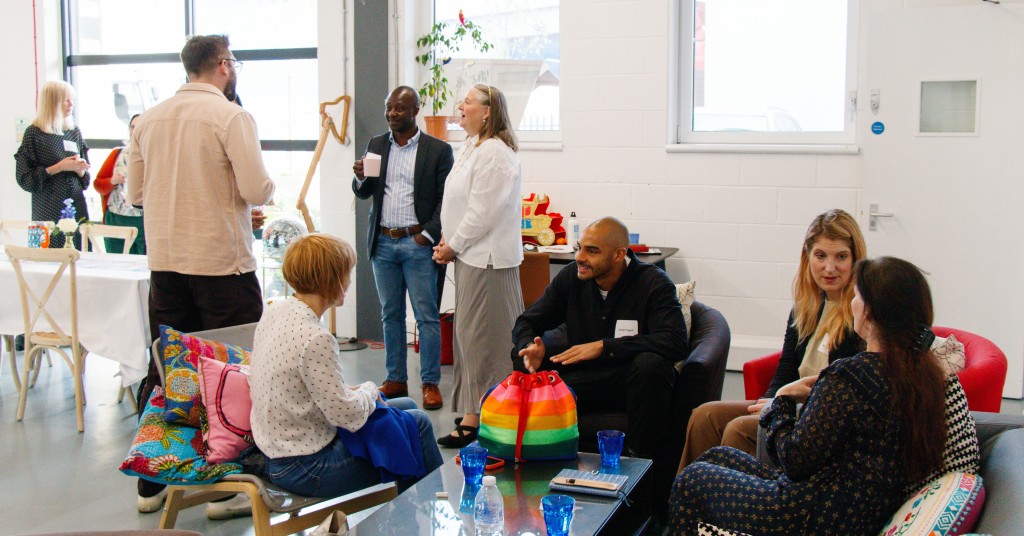 "Each speaker offered their own slant on the B Corp conversation, highlighting the appeal and credence the accreditation holds when it comes to retailer relations, attracting and retaining the next generation workforce, and the impact that B Corp implicitly drives upon a company's stakeholder community.
"While the panel reflected a variety of backgrounds and disciplines in business (I Love My Job is a recruitment agency that prides itself on placing the right candidate with the role they love, while Belo Bags upcycles scrapped car seat belts into bags while re-investing in the Brazilian communities that make them), each were united by one commonality, that redefining 'success' is crucial to creating a business that makes a difference. Louise Welsby didn't sugar coat it when she said: "If you haven't got a 'why' in your business, a 'why you are doing this' that drives what you do forwards, what's the point?"
"This is a sentiment Products of Change holds at its core. We believe that good businesses make money, but successful businesses make a difference. What good is perpetual growth of a business if it doesn't leave a wider, positive impact – upon people, its stakeholders, and upon the planet? Profit and purpose are not mutually exclusive.
"Products of Change is very fortunate to have built a community filled with leaders, individuals, and brands that know their 'why'. Whether that's to inspire and educate, empower and motivate, or to comfort and enrich the lives of their audiences. It's also a community that understands the power of reciprocity, and one by constantly pushing forwards on their journey of sustainable development, can act to give back to the planet by being more mindful of their impact upon it.
Contact Rob Hutchins at Rob@productsofchange.com
Above: Sarah Ward, ceo of The Giftware Association, (right), was among the speakers at the recent Talking Together event hosted by Talking Tables.