Gift indie Joco's front window is currently causing passers-by in Nuneaton to do double-take, as the centrepiece is the wedding dress, created by wedding dressmaker Thelma Madine, for Channel 4's My Big Fat Gypsy Wedding.
"It's a national first, as the dress has only ever been seen at trade events, and never in a shop for the general public to admire," Joco's owner, Jo Williams, told GiftsandHome.net.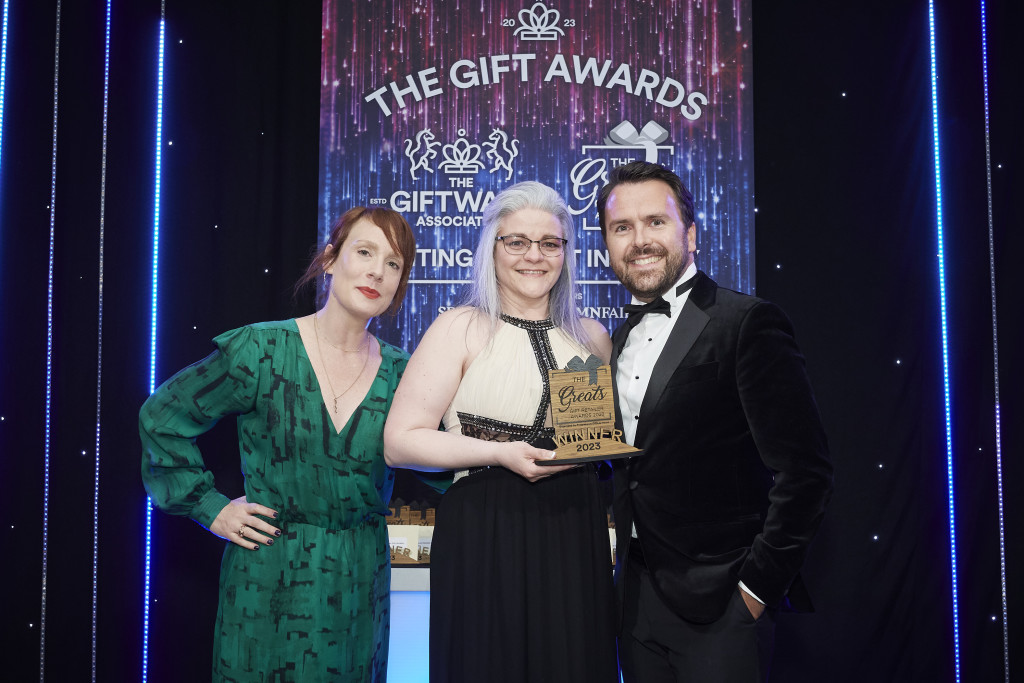 During the summer, Jo visited The English Ladies Company in Stoke on Trent – who offer a range called Thelma Madine – to do a Facebook live for her customers, with The English Ladies' marketing director, Malini Pashley, subsequently loaning Jo the My Big Fat Gypsy wedding dress to display in the shop's front window.
"We've had a fantastic reaction," confirmed Jo, "to include a news story on Coventry Live. Comments have ranged from, 'an absolutely stunning window', 'something unique for the town', and  'worth seeing up close' to 'how amazing to have something in our town that most people have only seen on TV'. All of these comments and more have been heard as people walk past the shop, with comments also left on social media."
Adds Jo: "With the  help of the team at The English Ladies Company, it's been great to create something that is totally unique."
Top: Joco's show-stopping 'My Big Fat Gypsy Wedding' window is attracting attention.