Taking Wimbledon as its theme this year, Widdop and Co will be among the gift companies holding a summer show this July, with the company's North Manchester showrooms open from July 3-20. Saturday and Sunday openings will take place on July 14 and 15.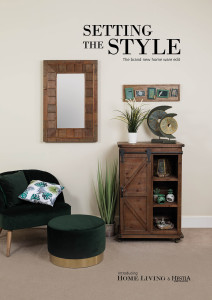 The company confirms its big 'singles' matches will feature Sophia, Harvey Makin, Hestia and Home Living, with 'doubles' matches from Just 4 Kids and Celebrations versus Bambino and Amore.
Summer Show surgeries and workshops will also be taking place, with one-to-ones on building a website and social media, in addition to tips and advice on in-store displays and advice on the latest trends. Tel: 0161 688 1226 or email sales@widdop.co.uk
To help retailers create the current Spring/Summer trends in their stores, Widdop and Co recently published a booklet, Setting the Style, with the emphasis on homeware items.
Top: Widdop will be opening their showroom to visitors during July.