According to trend forecaster Phil Pond of Scarlet Opus, the pandemic has driven permanent changes to the way we live. He predicts that it will drive a surge in consumerism that will see people focusing on their homes – to an even greater extent than already seen this year.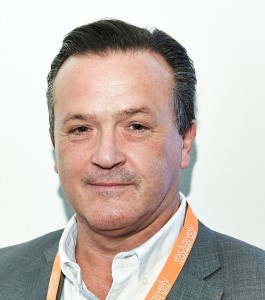 "People won't want to rush back to international travel, business travel will be cut back, and there will be fewer visits to restaurants, clubs and bars," predicted Phil during a recent webinar for the London Stationery Show 2021.
"The lion's share of any disposable income will be spent on the home trying to recreate all of those experiences both inside and outdoors," he continued. "Our homes will be personal retreats in which to nurture ourselves and cultivate happiness on a broader scale. We will be looking for more meaning, more understanding, more connection, more freedom and more time. There will also be more home entertaining."
He added that the pandemic has also fast forwarded an eco-conscious consumer. "With a reduction in pollution during the first lockdown, most people became more conscious of the environment and the world we live in. Therefore, more than ever, from a retailer's perspective, consumers will want to know about a product's provenance, with Made In Britain a big trend not only in the UK, but also in America and Australia."
Phil highlighted three key seasonal, transitional trends which will have mass appeal over the next three to five years, and will be reflected in our homes as well as in the stationery sector and across other industries: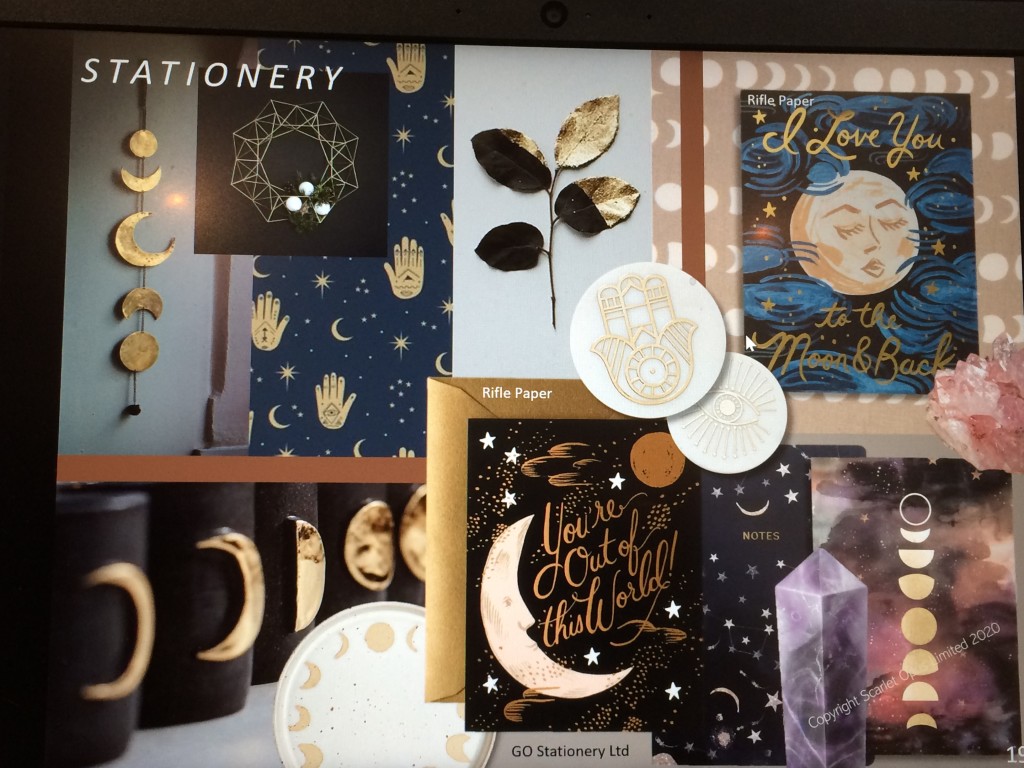 Earth Age (Autumn/Winter 2020/2021): Already a popular trend this Christmas, people will want to have things in their lives that have a purpose. There will be a genuine connection to earth integrated with technology, as well as ancient cultural beliefs connected to astronomy and mythology. Midnight/indigo blue will be the dominant colour, along with earthy browns and soft terracotta. Patterns will include the phases of the moon, the planets and the stars.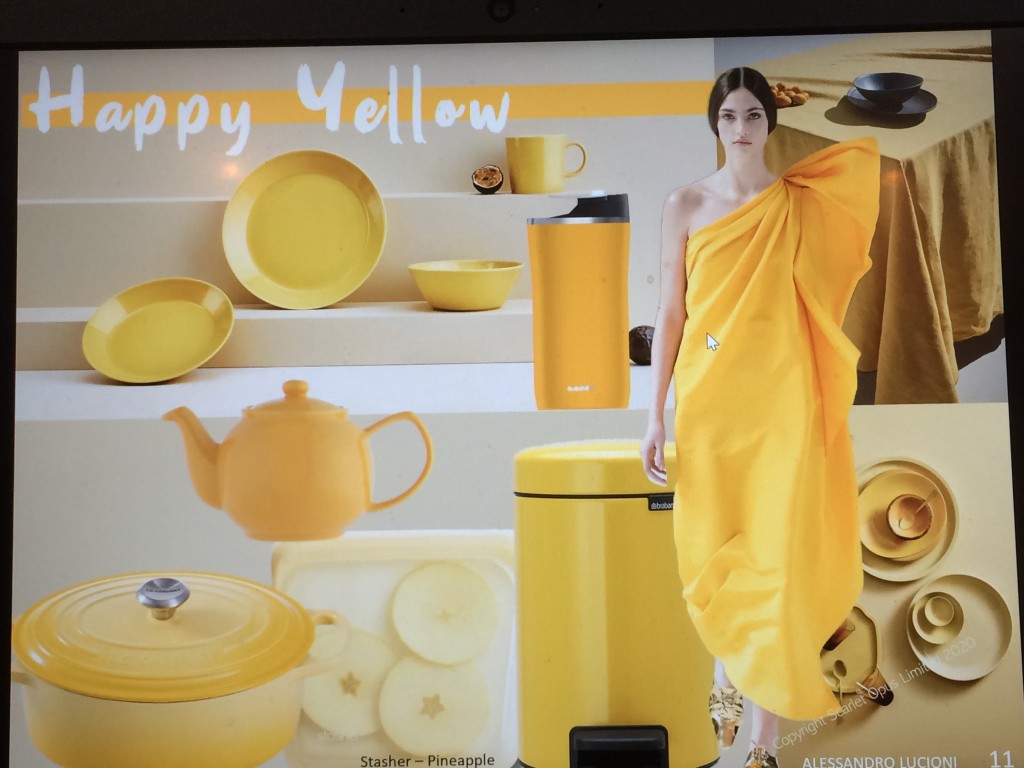 Soul Searching (Spring/Summer 2021): Dominated by a 'happy' yellow colour palette,the trend also features papaya, teal, jungle green, bronze and cocoa brown – already coming through in fashion and the car industry – with a maximalist theme to patterns e.g. paisley, lotus leaves, lush jungle and animal motifs, especially monkeys, elephants and the S.E. Asian tiger.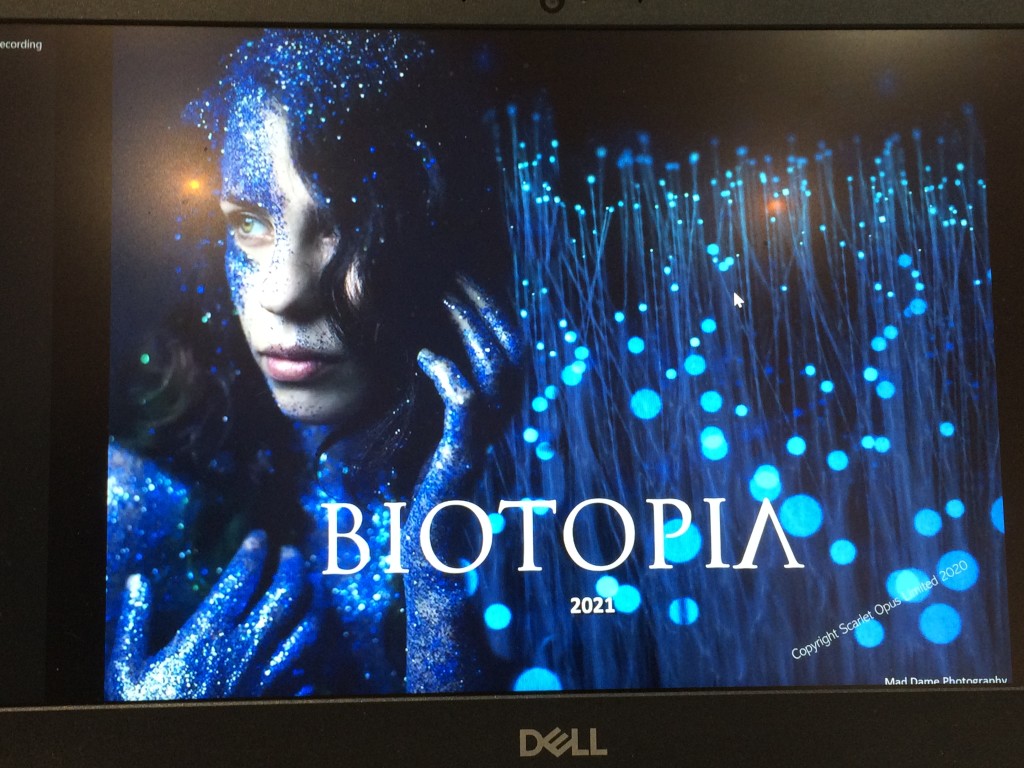 Biotopia (Spring/Summer 2021): As the desire to escape reality increases, the look for this trend will be 'smart' nature, influenced by botanical and oceanic themes. The colour palette will be purples, blues and greens, with 'otherworldly' glamour a big feature, and a myriad of kaleidoscopic patterns. Recycled materials will be central.
The London Stationery Show will be taking place from May 18-19 at London's Business Design Centre. Visit www.stationeryshow.co.uk