With gift shops in England up and running again, thoughts are turning to what's going to be trending over the next few months, particularly in the run up to Christmas, with the GA's latest webinar, held last Thursday (June 18), revealing some of the key trends that have been driven by the lockdown.
With people already receiving face masks as gifts, it's a product sector that gift shops need to prioritise, along with gift products that reflect wellness/mental health, hygiene and self-care.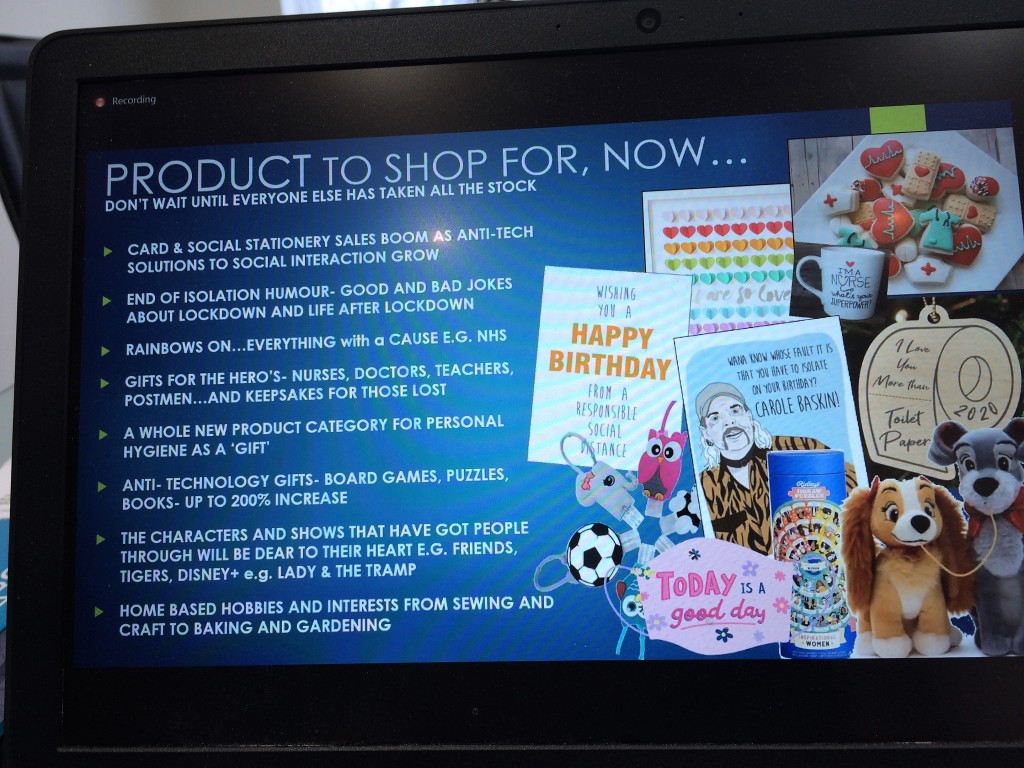 "The trends that already existed will continue to grow," emphasised Stephen Ilingworth, director of product and marketing at Widdop And Co. Among them will be capturing memories in albums and gratitude journals, indulgence and luxury gift sets, garden kits and home décor, travel accessories, sport and sports related gifts and DIY related giftware.
He added, that giftware linked in with celebrations will also continue to be important, as people start to see each other again, with anti-technology gifts, such as board games, puzzles and books seeing a 200% increase during lockdown. "Plus, rainbows – linked into a cause – have now become fundamental as an icon of hope and positivity, and one that can be applied across giftware," pointed out Stephen. "There is also a trend for gifts for heroes – nurses, doctors, teachers and postmen."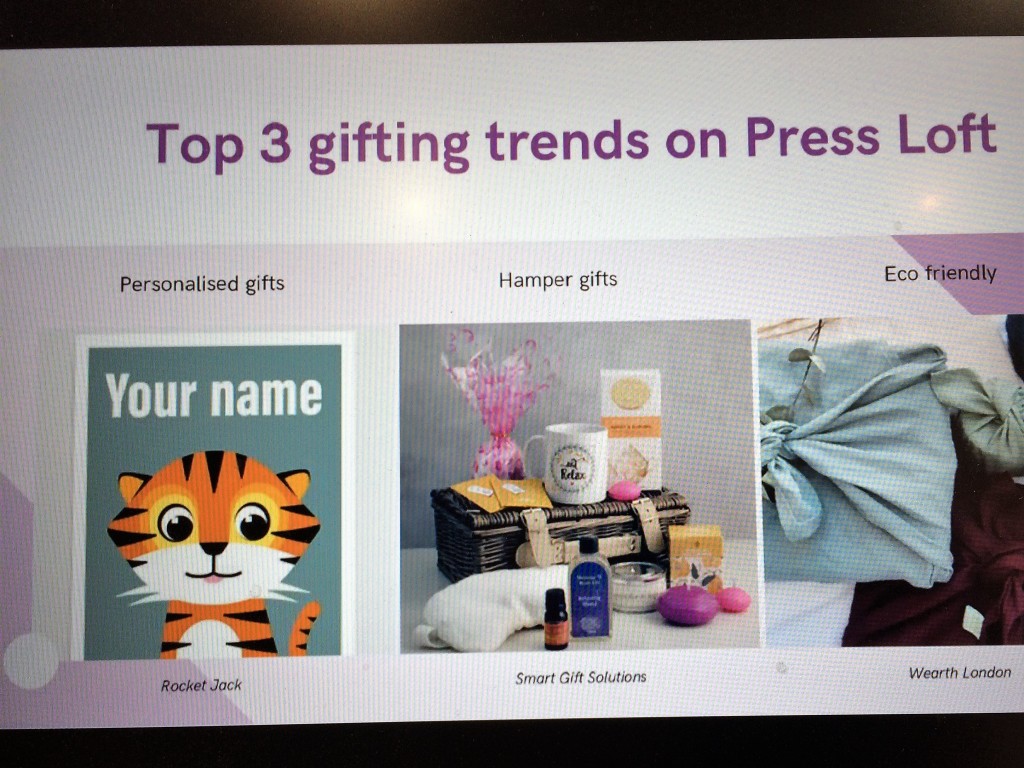 Celine Dibert, international marketing manager/trend consultant at Press Loft, added that, going forward, personalisation, hamper gifts and giftware that is environmentally friendly will be key. Also driving sales will be products relating to painting and DIY, homeoffice accessories driven by more people continuing to work from home, and gardening related gifts, one of the top trends – along with baking – during lockdown. "In 2021, smart storage and organising will be a huge sector," she predicted, "as one way or another, people will increasingly be spending more time in their homes."
Additional trends highlighted by Celine included the use of concrete and terracotta in home interiors, as well as a 'hotel boutique' style, reflecting luxury and glamour.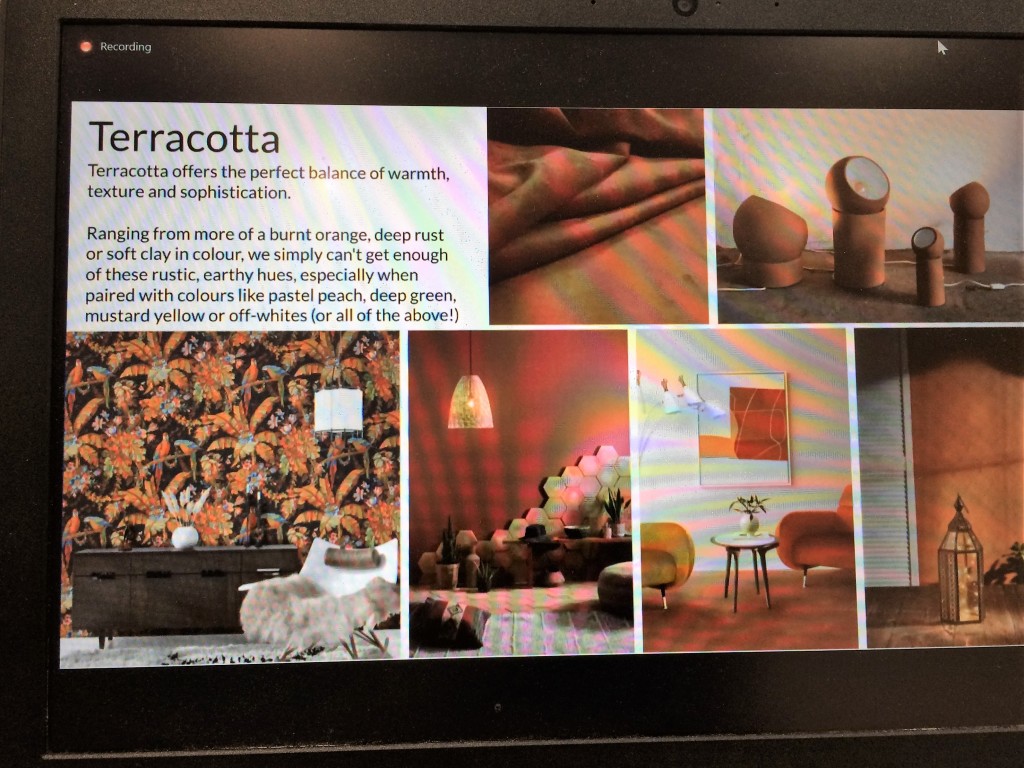 Highlighted Stephen: "Millennials and Generation Z are the consumers of the future.They want what they want and when they want it. If stores haven't got it, retailers won't know, but as customers, they won't come back again." He stressed that retailers can no longer dip into a trend. "It has to come from the heart, with category buying dying and storytelling increasing. People want to see a broader, complete product or brand presence that meets their functional, but also ethical and value perceptions."
A Q & A followed, with panellist Michael Weedon, exp2 and Federation for Small Businesses (FSB) Retail & High Street Policy chair, commenting: "There is an emotional punch in the fear that people feel at the moment. None of us will ever forget the coronavirus pandemic. It will stay with us and will be influencing how we buy things for other people. We don't know when the pandemic will end, so it will continue to influence our thinking and purchases for a very long time to come."
Top: Mad Beauty's neon clip and clean moisturising hand sanitiser gel.