A dazzling opening ceremony featuring Chinese performers, and a wide range of international VIPs, will fanfare the 15thyear of the annual Brands of China sector at Autumn Fair (NEC, September 2-5), showcasing manufacturers and wholesalers of gifts and homewares. The ceremony will be held on Monday September 3 at 3pm in Hall 5, Stand 5M120.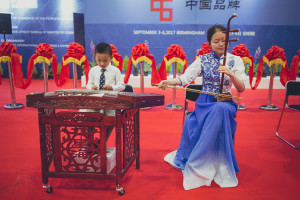 "The continued success of the Brands of China showcase is testament to the hard work that Autumn Fair exhibitors and our Chinese partners put into the showcase each year," emphasised Spring Fair and Autumn Fair's managing director Louise Young.
"We're pleased that there is a real appetite from visitors for sourcing opportunities from across the globe. It's the perfect opportunity for UK retailers to meet Chinese businesses and gain real insights into the products that China has to offer."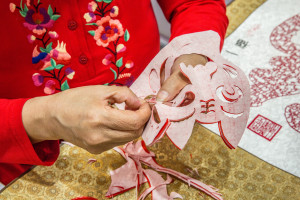 The showcase will highlight how UK based retailers can build relationships with Chinese partners during educational sessions in the show's Master Online Retail theatre. They include a session with Zhang Yazhu, vice president of Genertec, on how to produce state of the art products through a China/European collaboration, as well as a talk from Elle Xie, sales manager at Shantou City Big Tree Toys, who will be discussing how best to source premium Chinese products.
"Building on the success of our Spring Fair partnership with the Department for International Trade, the Brands of China showcase will really cement Autumn Fair's international trade credentials,"  said Louise Young.
Exhibitors – to include Susino (Jinjiang) Umbrella, Shantou City Big Tree Toys, and Dongguan Yinguan Travelware – will span eight Chinese provinces: Guangdong, Zhejiang, Jiangsu, Shanghai, Henan, Jiangxi, Beijing and Fujian.
Brands of China is spearheaded by the Chinese Ministry of Commerce and Genertec International Advertising & Exhibition Co.
Top: Brands of China will be returning to Autumn Fair for the 15thconsecutive year.