As gift retailers eagerly await the new Autumn/Winter launches, A Gift From The Gods has unveiled its own range of branded chocolate bars, complementing the company's popular gifting products that include jewellery, stationery and gift wrapped sleepwear. "A chocolate gift makes an ideal addition," says Gift of the Gods' founder Jane Reucroft.
The four chocolate bars fit into a brand design story for opportunities to cross-sell, and are seen as a counter point 'pick up' token gift purchase, or as a personal treat.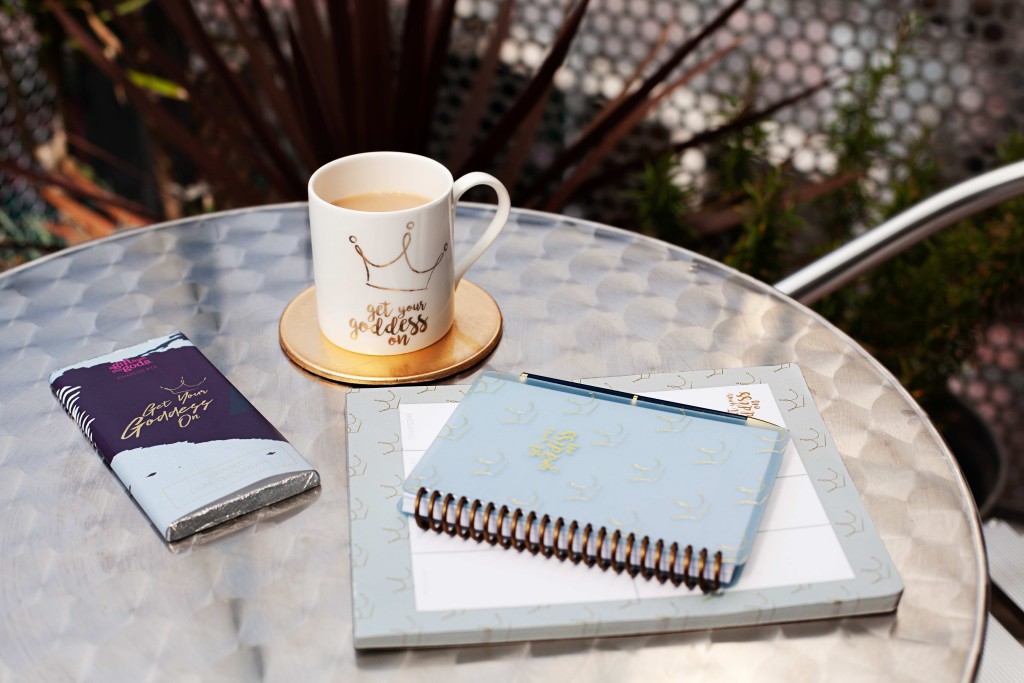 The capsule collection is made up of best-selling flavours Salted Caramel Milk Chocolate; Lovely Milk Chocolate; Seek Your Own Odyssey Mythical Mint Dark Chocolate and Get Your Goddess On Inspired Dark Chocolate.
The 90g bars, which are wrapped in silver foil packaging, feature a colourful branded wrapper, with both the foil and the wrapper recyclable. The chocolate is palm oil free and suitable for vegetarians, while the dark chocolate is suitable for vegans.
Top: A Gift From The Gods has launched a range of four chocolate bars.