Award-winning licensee of beauty, bath and body gifts, Mad Beauty, is spreading holiday cheer at the world-famous Empire State Building, which is partnering with Warner Bros. Discovery to mark the 20th anniversary of New Line cinema's holiday classic Elf with tower lighting, special film screenings and observatory décor.
Until 1 January, visitors can immerse themselves in the holiday spirit with anniversary screenings, a festive food pop up cart and Elf-themed shoppable window displays, featuring an array of products inspired by the film.
Mad Beauty's inspired Elf collection allows fans to relive iconic movie moments with designs featuring candy canes, Gimbels, snowglobes, classic Buddy quotes and yellow snow.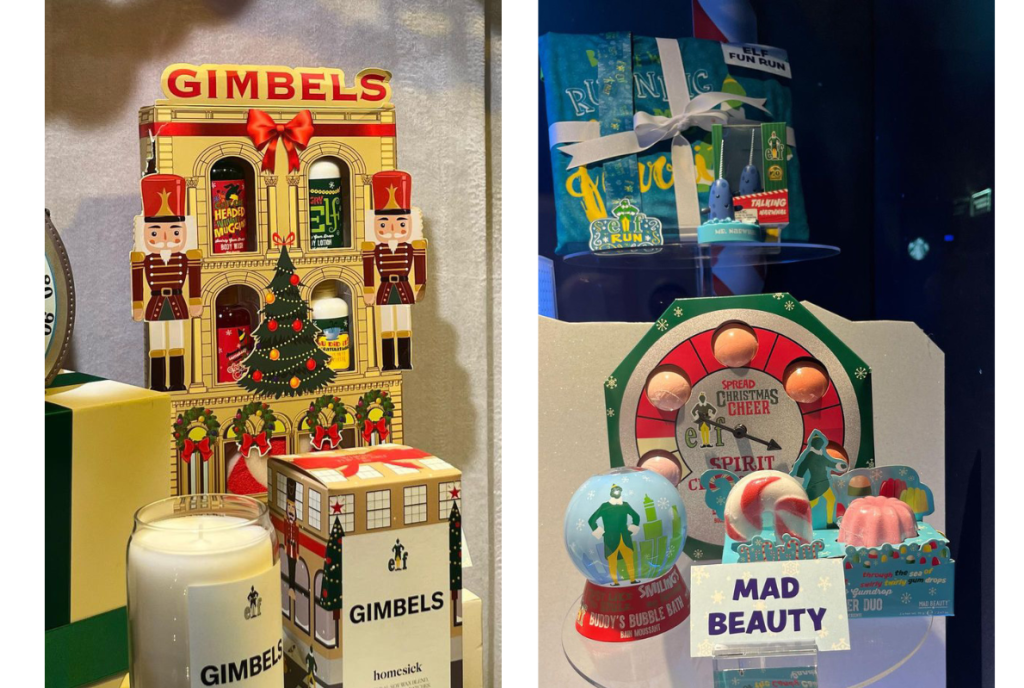 "We are thrilled to be part of the celebrations," states Mad Beauty's director Trevor Cash. "Having our collection displayed at the iconic Empire State Building is a great achievement for the entire team."
Mad Beauty's creative director Julia Cash, describes the collection "as feelgood bath and beauty gifts," adding: "They've been carefully crafted to immerse users in the essence of the holiday season, with the swirly gumdrops fragrance used across the range, serving as a whimsical tie-in with the much-loved film. Just as Buddy the Elf spreads cheer with his infectious spirit, our 'elf-care' products aim to bring the same magic into the user's self-care routine." The company's Elf collection is available for purchase via a shoppable QR code.
Premiering in 2003, Elf stars Will Ferrell as Buddy the Elf, who embarks on a heartwarming journey from the North Pole to New York City to reunite with his father at his office in the Empire State Building.
Top: The Elf window display at the Empire State Building. (Photo credit: Roy Rochlin/Getty Images for Empire State Realty Trust).