Award winning bath, body and cosmetics brand Mad Beauty has officially received approval from People for the Ethical Treatment of Animals (PETA) for its commitment to producing cruelty-free beauty products. The company says that PETA approval marks a significant milestone in the brand's journey towards sustainability and ethical responsibility.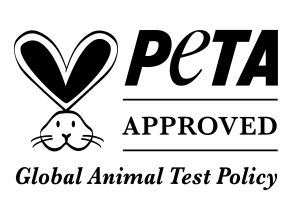 "PETA approval serves as a testament to our long-standing commitment to producing cruelty-free beauty products," states Mad Beauty's creative director Julia Cash. "We firmly believe that beauty should never come at the expense of animals. This recognition from PETA reinforces our dedication to creating ethical and sustainable products that consumers can trust." 
The Peta logo will start to appear from Spring 2024 on the packaging of the company's extensive range of cosmetic and skincare products guaranteeing that all Mad Beauty products are free from any animal testing and meeting the strict standards set by PETA.
Mad Beauty's achievement aligns with the growing consumer demand for compassionate and conscious beauty choices, allowing customers to make purchases that reflect their values without compromising on quality or efficacy.
Top: Mad Beauty's Gnome Matter What giftable bath and body set.