With just four weeks left until the Sustainability in Licensing Conference makes its in-person debut at the Royal Geographical Society in London, Products of Change is urging members and industry professionals to get their tickets before spaces sell out.
Join gift company colleagues Enesco, Rainbow Designs, Golden Bear, GB Eye and others for a packed, full-day agenda of pioneering speakers from across the consumer products sectors – as well as a networking party sponsored by Brand Licensing Europe – and immerse yourself in the future-leading conversations around industry sustainability.
"Representatives from licensing, product development and the lead of our sustainability initiative at Enesco will be virtually attending the SILC," confirms Enesco's marketing & product director Helen Cottrill. "We are committed to improving our own carbon footprint and have tasked our team to ensure we are using eco-friendly materials and production methods wherever possible, as well as ensuring our packaging uses little or no plastic. Utilising recyclable board, inks and box inners has been a major shift for us over the past two years. I think it is vital that we keep our team up to date with all matters relating to sustainability and ensure that we are in position to meet licensor and customer requirements now and in the future."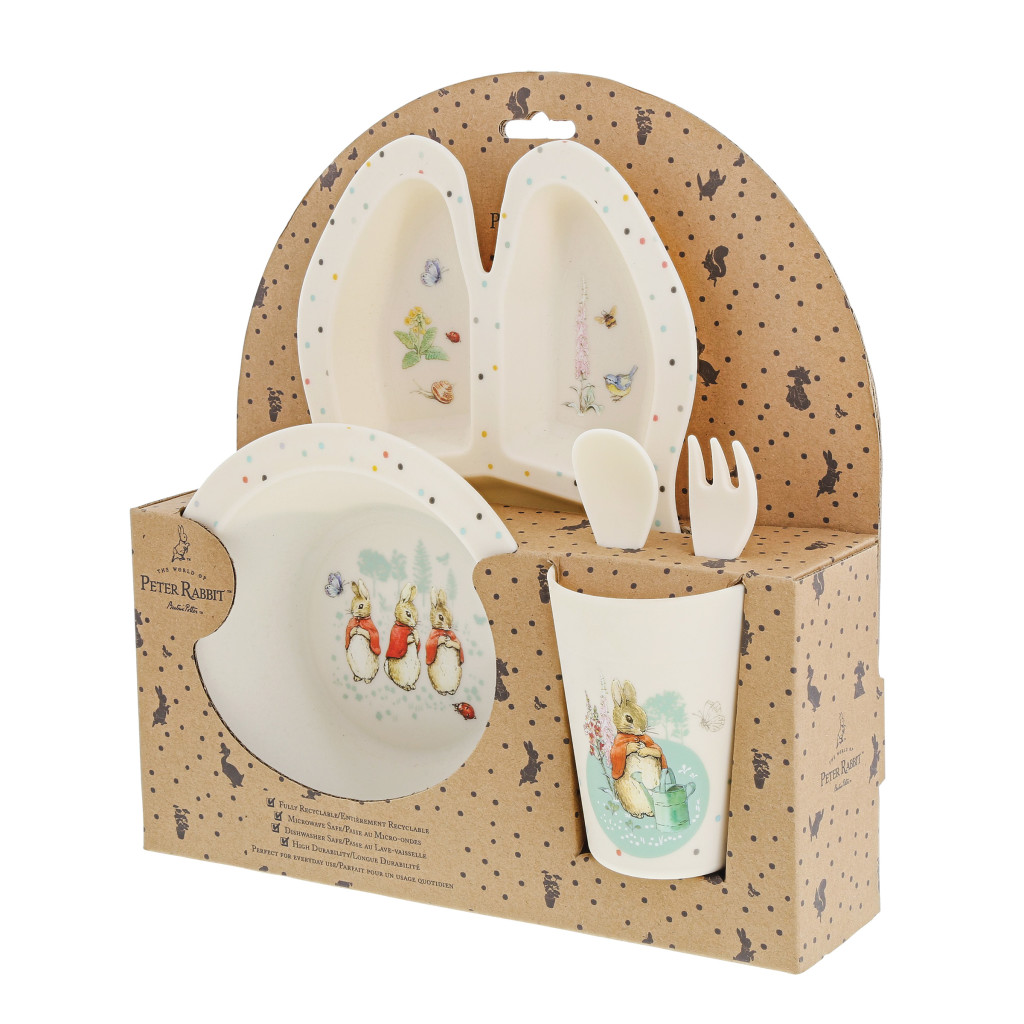 A high calibre speaker line-up (and the promise of a soirée to celebrate) will be taking place within the prestigious Royal Geographical Society venue, with capacity anticipated to quickly reach maximum level.
For those unable to make the Conference in its physical format on 18 October, virtual ticket options are available for online attendees to watch this year's Sustainability in Licensing Conference as it is live-streamed on the day.
Products of Change members are eligible for a 20% discount on full-day tickets.
The Sustainability in Licensing Conference's line-up boasts some of the most pioneering and innovative minds and businesses across the consumer products space, all of which are at the forefront of the sustainability agenda. Delivering the event's keynote speech is the author and business innovator, Alan Moore.Alan's inspirational lecture will talk about the role of business in today's society and the need to place purpose, people and planet above all else.
In a major coup for the Conference this year, it has received the support of the United Nations itself, with Caroline Petit, deputy director of the United Nations Regional Information Centre scheduled to deliver a talk on how the industry can incorporate the UN's 17 Sustainable Development Goals within their businesses and daily operations.
Retail panel sessions will feature George at Asda, Primark Cares, and Tesco, while sustainability experts including Pamela Stathaki of The Marketing Store, Glyn Mitchell of Carbon Farm, Tanya Ashton of Walgreen Boots Alliance, andLynne Walker and Sarah Hawkins of Primark Cares who will all be delivering unique and inspiring presentations.
Further big hitters on the day will include the toy industry's The LEGO Group and Mattel, family market research and insights specialists The Insights Family and Kids Industries, the retail landscape insights team Retail Economics, and the climate action animated children's series Obki.
An after-show networking party will enable SILC attendees the opportunity to chat with the day's speakers and share ideas around sustainability within their own businesses all within the prestigious Royal Geographical Society venue.
Helena Mansell Stopher, founder and ceo of Products of Change, curator of the Sustainability in Licensing Conference, said: "The next four weeks are going to fly by, and we are anticipating that so will the tickets. We don't want you to miss out. We have such a high calibre of speakers at the event this year showcasing how we need to be operating for the future. SILC is quickly becoming the licensing industry's place to learn and network to uncover the future of our industry."
Helena continued: "We're incredibly excited to be making our in-person debut this year and doing so within the halls of the Royal Geographical Society just couldn't be any more fitting. If we are to hit the science-based targets to reduce the impact of climate change, we need now – more than ever – to come together as an industry to make that transition to a more sustainable business model.
"The Sustainability in Licensing Conference is the perfect place to drive that action, find inspiration and take that all important next step on your own sustainability journey."
If you haven't already, you can make sure you don't miss out on joining the industry for the biggest conversation on the planet by booking your tickets for the Sustainability in Licensing Conference here.