With wellness and self-care currently one of the hottest trends around, the Hong Kong Gifts & Premium Fair – which opens its doors tomorrow (April 27) at the Hong Kong Convention and Exhibition Centre – will be putting the spotlight on the debut of the show's new World of Beauty, Fitness & Well-being zone.
Driven by an increasing demand for wellness and beauty items – to include cosmetics, skincare, fitness and haircare, along with bath, spa and accessories – the trend is creating huge opportunities for the gift industry, with Asia Pacific leading the cosmetic consumption market.
The inaugural World of Beauty, Fitness & Well-beingzone will be showcasing products that are relevant to a healthy lifestyle, but with a gifting twist. Among them will be products that reflect lifestyle, souvenir and festival giftware.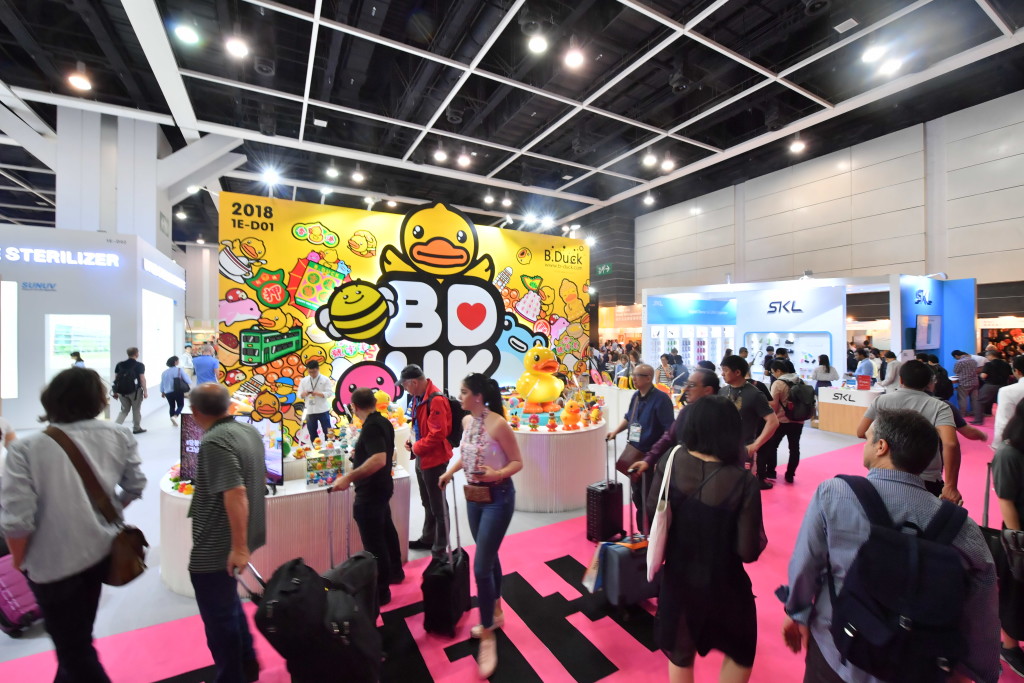 Contemporary and more traditional giftware too, will be very much in the spotlight, with the popular Hall of Fine Designshousing over 130 high quality brands to include B.Duck and Team Green from Hong Kong, the Japanese stationery brand Kokuyo, German notebook brand Leuchtturm and Italian designer brand Pininfarina.
Other popular zones include the Startup Zone, Corporate Gifts, Tech Gifts, Green Gifts, World of Camping & Outdoor Goods and Figurines & Decorations.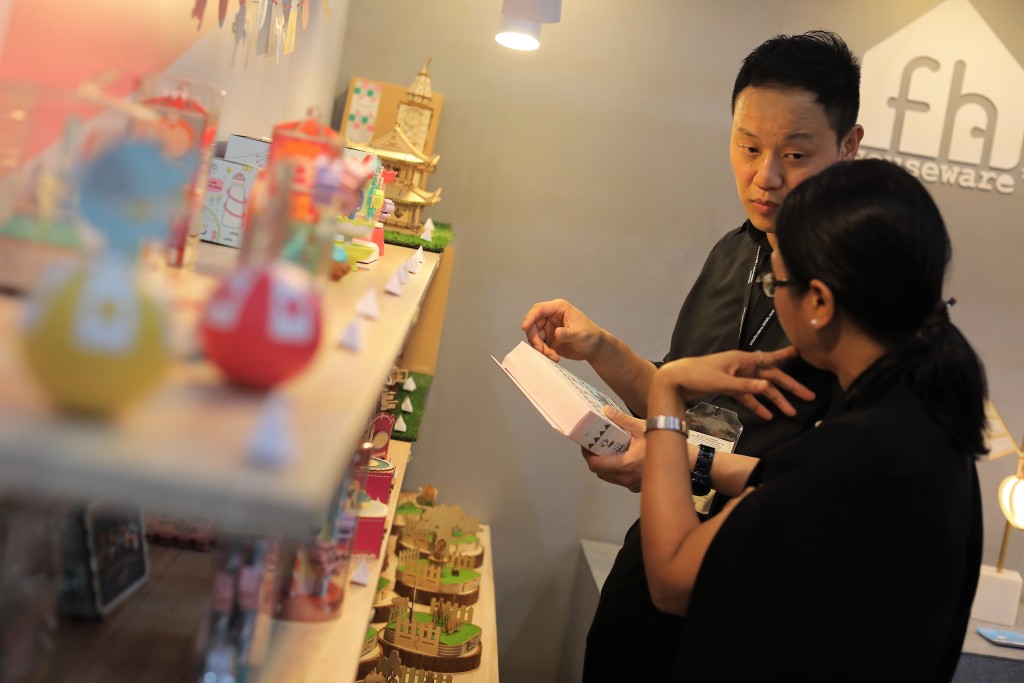 Elsewhere, the fair's co-organiser, the Hong Kong Exporters' Association (HKEA), will again be organising the Hong Kong Smart Design Awards, with the winning entries on display during the Fair.
Seminars and forums will also be taking place, with industry experts discussing issues to include trends and technologies.
Participating countries and regions will, once again, be returning to the show featuring group pavilions. Countries include the UK, Mainland China, Taiwan, Korea, India and Thailand.

Organised by the Hong Kong Trade Development Council (HKTDC) and co-organised by The Hong Kong Exporters' Association (HKEA), the HKTDC Hong Kong Gifts & Premium Fair will be welcoming over 4,360 worldwide exhibitors.
In 2018, the fair attracted over 48,000 buyers from 139 countries and regions.
Top: Last year's 'welcome' area featured a colourful, pixel games design concept which gave the Fair a colourful, playful feel.