Fanattik is getting ready to launch a licensed Alien gift range to coincide with the 40th anniversary of the iconic film in September.
"This amazing franchise has spawned six films and has a multi-generational fan base," enthuses Fanattik's founder Anthony Marks. "The whole team here at Fanattik geeked out when I announced we had signed this amazing licence with 20th Century Fox Consumer Products."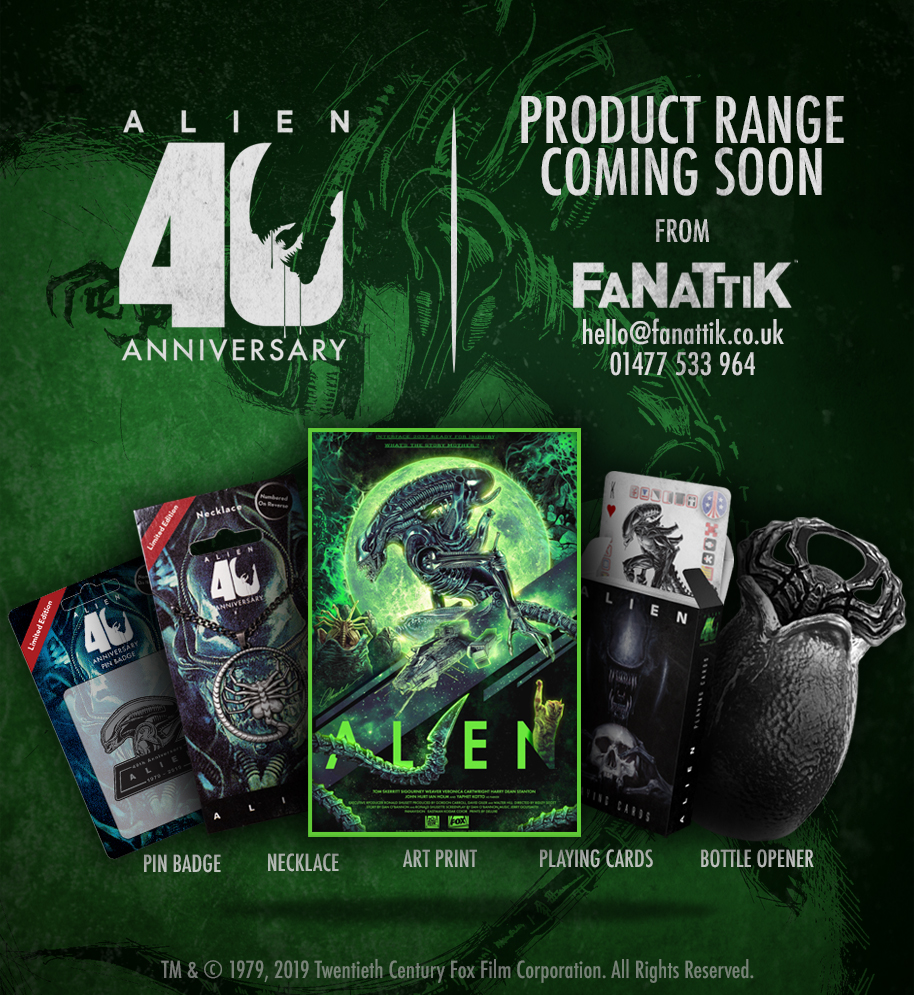 Anthony says that the gift range will appeal to fans new and old, with some collectables limited to only 1,000 worldwide, retailing at around £60. "The higher quantity limited editions will be priced to sell volume while still incorporating the quality and standard of work that the award winning Fanattik team has become known for."
Alien is a 1979 science fiction horror film, directed by Ridley Scott. It follows the crew of the commercial space tug Notromos who encounter the eponymous Alien, a deadly, aggressive extra-terrestrial set loose on the ship. The film stars Sigourney Weaver and was distributed by 20th Century Fox.