With sales of home fragrancing products soaring during the pandemic, David Brown, director of Potters Crouch, has confirmed that the company has had a record year, seeing growth of around 30%. GiftsandHome.net put David into the hot seat to find out more about the company's secret of success.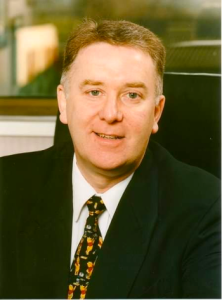 What's been driving growth for the company in the past 12 months, and can you also tell us more about the appointment of Matt Elvidge in the newly created position of chief operating officer?
"The popularity of our brand has driven this growth and we are planning on a further 30% growth in the coming 2021/2022 year. Our growth has also seen us need to strengthen our management team and streamline our processes. Matt Elvidge has joined us in a new role to drive things forward in the office.  I will continue to look after our sales and marketing functions and Jo Martin will continue to cover both our creative and technical director functions.  Therefore, due to our growth, this is a new development for the company."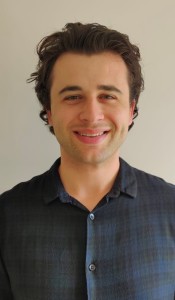 What does Matt's remit cover?
"Matt is seeking to move many of our paper processes into paperless and automated. Therefore our customers will soon have a portal to place orders directly onto the system which will go directly to picking and packing and then to invoicing.    Our retail customers already have orders shipped within 72 hours, so once Matt gets things into place, this should see the time cut further."
With Home & Gift, Harrogate, opening its doors this Sunday (July 18) can you tell us about your new launches at the show please
"We are in DP1, stand C40, and will be launching a wonderful new range of seven wellbeing candles, reflecting that wellbeing and aromatherapy is not all about lavender and chamomile!   There are literally thousands of plants, herbs and spices that can support our attitudes and emotions. Our experienced perfumers and aromatherapists have blended a whole range of natural extracts and organic compounds to create amazing new fragrances to help uplift, calm and energise, as well as to help in other ways to lighten the load for people.
"Another great new launch at Harrogate are our gift bags.   As more consumers discover the quality of Potters Crouch fragrances, they are becoming a 'go to' gift item, and to support this increasing trend, we have launched a small range of gift bags and matching gift cards.  These top quality bags are the perfect way to present a gift and, of course, in keeping with our high standards in sustainability, they are 100% recyclable.  The bags come in three designs with matching gift cards and have a range of supporting point of sale material."
All Potters Crouch candles are handmade in the UK using natural ingredients.
Top: Potters Crouch will be unveiling a range of debut gift bags and gift cards at Home & Gift, Harrogate.