Despite the lobbying of the big hitters such as The Giftware Association (GA), the British Retail Consortium (BRC), the Federation of Small Businesses (FSB) and trade associations that include the British Independent Retailers Association (Bira) and the Greeting Card Association (GCA), their efforts have been falling on deaf ears, with the government resolutely adhering to its lockdown rules regarding 'non-essential' retailers being unable to re-open until December 2.
However, two West country gift retailers were among those calling for a level playing field this week, with both expressing strongly held views on BBC Spotlight on Monday (November 16), a local TV news programme covering the South West of England.
 Interviewed outside one of four Brocante shops in Cornwall, co-owner David Lorimer told the TV station that while supermarkets and garden centres were able to sell Christmas decorations, he was not. "My frustration is that we have spent money on  decorations and it should be a level playing field. We've spent tens of thousands of £s on them across our stores and we're unable to sell them," he told the programme.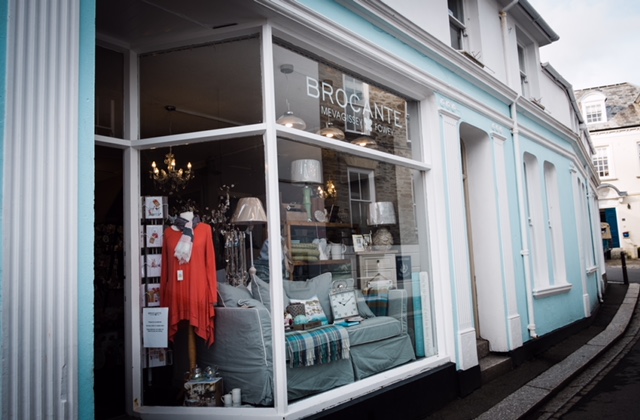 In Devon, another frustrated gift retailer was Nicky Edmunds, owner of InsideOut, which has shops in Exeter and Tavistock, who has started a petition calling for the government to either allow all retailers to re-open, or for only essential items to be sold in those outlets that can still trade. Speaking to BBC Spotlight, she told the interviewer: "It would give everyone a fighting chance of survival."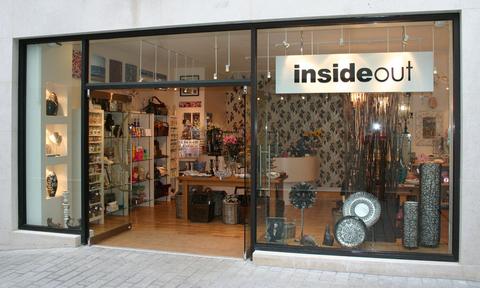 Earlier in the day, Eddie Shepherd, managing director of Clintons, (which has 270 UK stores), was interviewed on BBC Radio 5's Wake Up To Money programme, where he pointed out that it was "grossly unfair" that supermarkets can sell greeting cards in lockdown while specialist retailers have to shut their shops, with some retailers  "exploiting" ambiguities in the rules.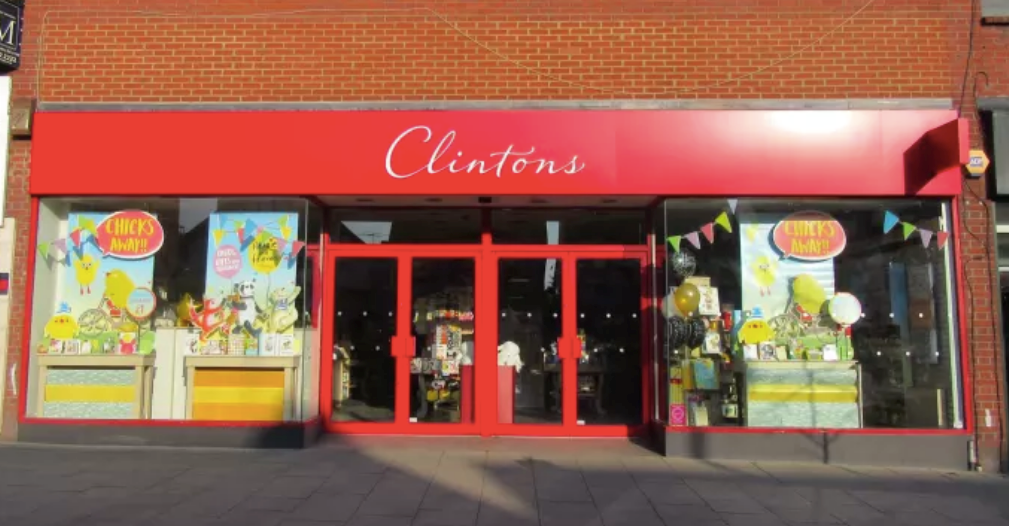 "If our category and product is deemed to be non-essential, which it is, then that should apply in all retail scenarios. But garden centres and supermarkets often operate card and gift sections as large as some high street stores, and they are able to continue to trade in these sections while we're not. I think elements of the legislation are unclear and it's affording an ambiguity that people are able to exploit. Undoubtedly an element of what was the available market will be gone at the point we reopen."
Determined to carry on trading in the all-important run-up to Christmas, despite the lockdown restrictions, is Jon May, co-owner of Mooch Gifts & Home, who has shops in Stourport-On-Severn and Bewdley in Worcestershire.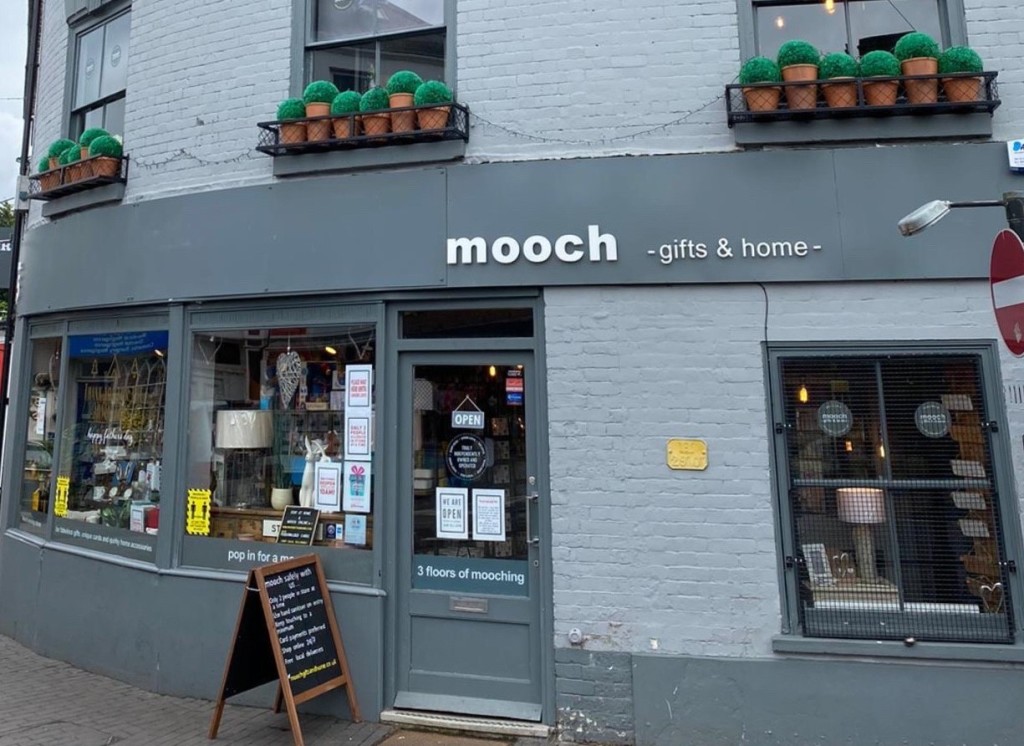 Above: Mooch Gifts & Home in Stourport-on-Severn.
"We broadcasted three shows from the Stourport store during the first week of lockdown and they brought everything that we do to life, as a photo doesn't always do the products the justice they deserve," Jon told GiftsandHome.net. "On the first day of the live broadcast we were innundated with messages and saw sales up by 200%." 
More shows have been taking place this week, with products including the launch of mooch hampers which feature a mix of food and other gifts. "Each of the live shows are also on our Facebook page for people to view again," added Jon.
The British Retail Consortium (BRC) estimates non-essential retailers in England will lose £2bn of sales during lockdown.
Top: 'We're Closed' is now a familiar sign on every high street.