Following on from a hugely successful Delivering Joy Christmas campaign last year – which saw Dunelm donate 18,000 gifts to the vulnerable, and those who wouldn't usually receive a present on Christmas Day – the retailer is upping its game and asking kind-hearted locals to donate a gift with a minimum value of £10.
The retailer says that its main priority is "to give the person who wrote the tag something they'll love." Those visiting a Dunelm store will find tags on a Christmas tree, each representing a person in the community, enabling them to choose who they give the gift to. The tags list the person's interests.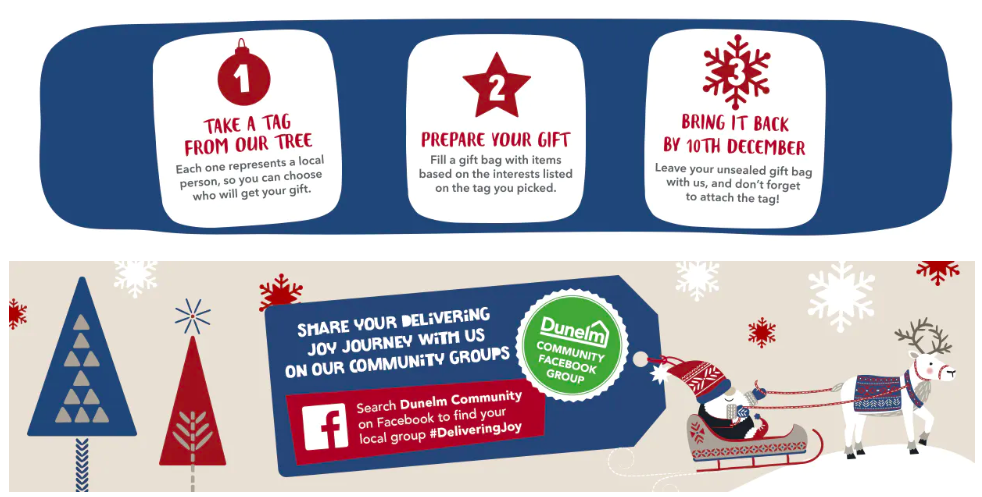 Gift bags can be filled with products from anywhere, as long as they're within their date if the goods are perishable, safe, and match the information listed on the tag. The closing date is Friday 10 December.
In addition to customer donations, Dunelm will be giving £17,500 worth of gifts across its 175 stores, with teams preparing and delivering the gifts to ensure that they arrive in time for Christmas. Recipients include local schools, care homes and refuges.