Over 500 people in the gift industry took time out to watch an inspirational, insightful webinar – Retail & Gifting: Looking To The Other Side Of Covid-19 – yesterday (April 22), which was compiled and hosted by Stephen Illingworth, head of product development and national account sales at Widdop and Co.
Key topics covered included the power of using social media; eCommerce and using the web; adapting bricks and mortar stores; preparing for new hygiene standards; making the most of key calendar dates, and training and personal development.
 Stephen focused on the sixth phase of the coronavirus pandemic, 'Living A New Normal', when people will gradually return to their daily routines, while operating with a renewed cautiousness about their health. He highlighted permanent shifts in the supply chain, the use of e-Commerce and hygiene practices.

"According to the analysts' predictions, once restrictions are eased,  initially, there won't be a pent up demand for bricks and mortar retail, with only 20% of people in the UK immediately returning to stores, and 15% saying that they will avoid shops for three months," Stephen explained. "Normality is not something we have seen for a long time or should expect again. The complacency associated with any 'new normal' will only set us up for failure as the next change surfaces."
He continued: "In the interim, once finances are shored up with  government help, businesses face a choice in the slowdown – to fire fight and survive the volatility – to plan now and take positive and proactive steps to prepare for change and permanent shifts in consumer demand, such as travel, crowds, social contact and online shopping."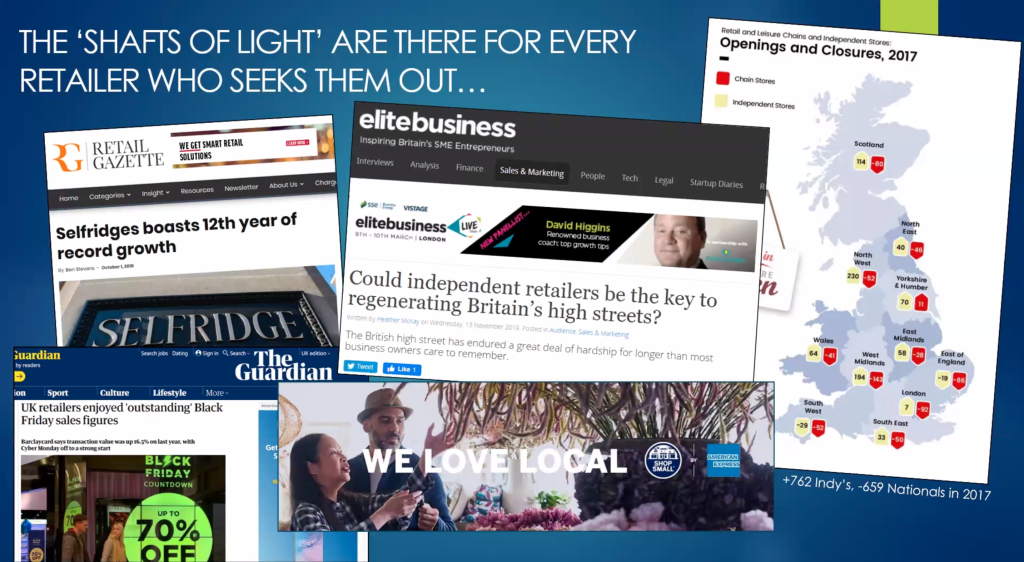 Stephen's view is that 'shafts of light' are there for retailers who seek them out, with a new goal for retailers going forward. As he put it, "after a lost decade, that included Brexit and now covid-19, it's important to focus on the retail trends that lie at the heart of change to take retailers from surviving to thriving."
These include: transient and permanent innovation in marketing, sales methods, product mix and presentation. "They all need to be on the table for retailers to survive," he stated. Also crucial will be responsible retailing, where people – especially Generation Z and millennials – shop with their values, with every business needing to demonstrate respectable values, respect for staff, strong relationships and sustainable stewardship. "Even before covid-19, 62% of people shopped with their values," Stephen underlined.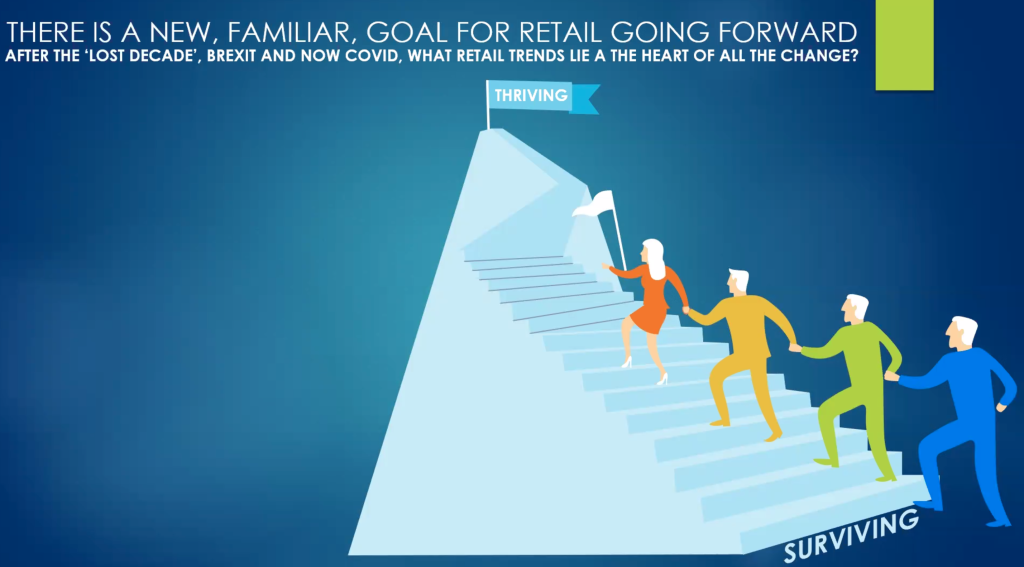 Other key retail trends will include: agility and proactivity, featuring permanent changes to consumption, with the loud, relevant voices prospering in the current crisis, and the next crisis, "whatever that will be," added Stephen. Also key will be vertical integration. "What will strengthen the whole for the future will be global partnerships with suppliers, other retailers and complementary business individuals across the industry," he pointed out. "If you do what you have always done you will not survive."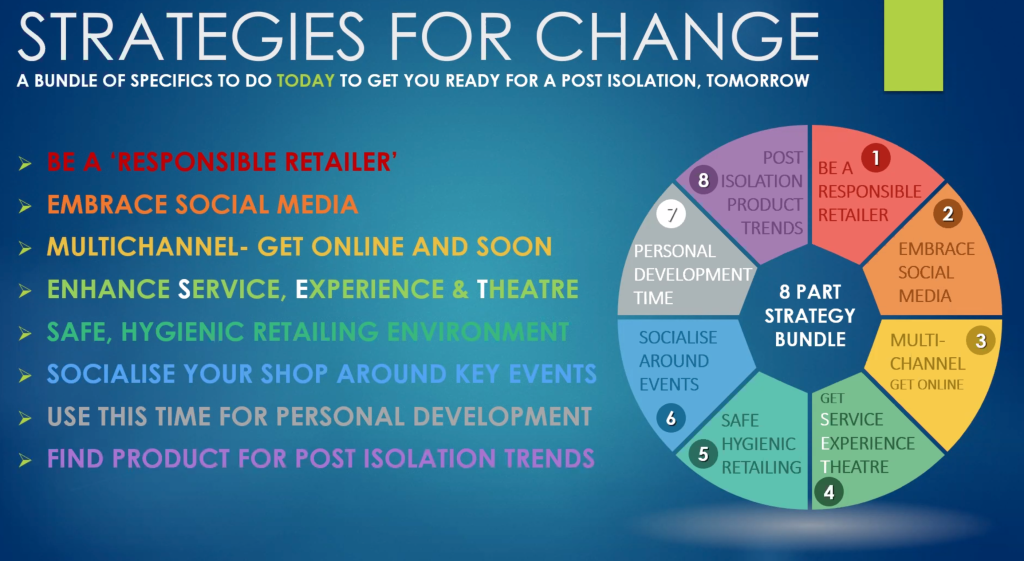 Stephen's strategy for change comprised an eight part 'bundle' – steps that retailers can be taking to get ready for post isolation: becoming a responsible retailer; embracing social media; engaging with multi-channel through getting online and soon; enhancing services, the customer experience and theatre; creating a safe, hygienic retailing environment; socialising the shop around key events; using the lockdown for personal development and finding product for post-isolation trends.
"A store without an online presence is only half a store," stated Stephen. "It's a scary, competitive area, but getting started is key and it's easier than ever with companies such as Shopify and Magento who do most of the integration, meaning that there is no need to build a website from scratch. No-one wants to compete with Amazon, and while price is important, innovation, services and authenticity are key."
 As for bricks and mortar stores, he highlighted S.E.T: Services, Experience and Theatre, building FOMO (fear of missing out),  making store visits a necessity rather than a choice.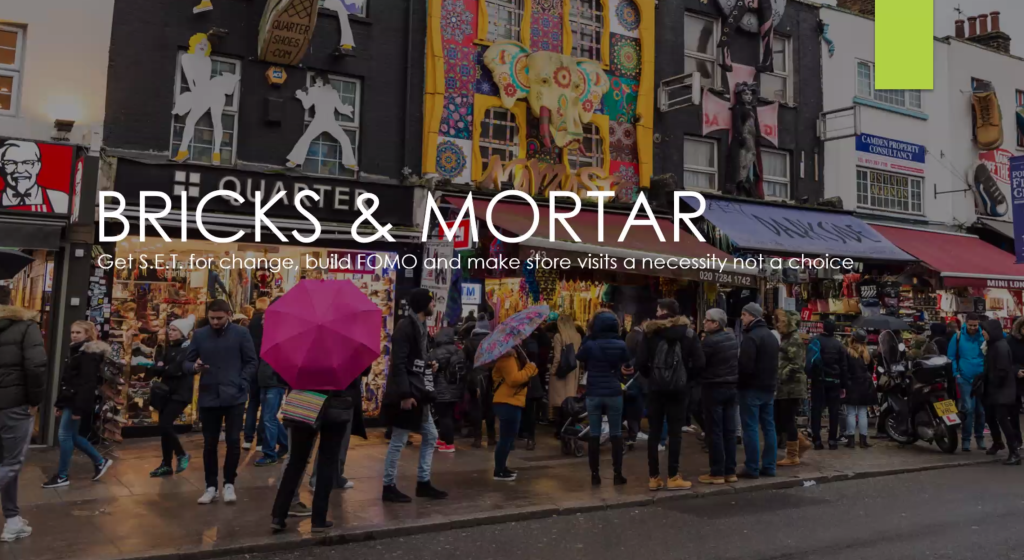 Running through a list of the top ten items that Britons have been buying during the lockdown, olive oil was in the No.1 spot, gift bags in the No.9 spot and board games in the No.10 spot, with Stephen emphasising that greeting card and social stationery sales have been booming as anti-tech solutions to social interaction grows.
Other products that people are currently buying include end of isolation humour about life after lockdown; rainbows on everything; gifts for NHS and other key workers; anti-technology gifts such as board games, which have seen a 200% increase; giftware linked into characters and shows such as Friends, Tigers and Disney and home based hobbies such as sewing, craft, baking and gardening. "A new product category has also evolved  – a category for personal hygiene products as gifts," Stephen added.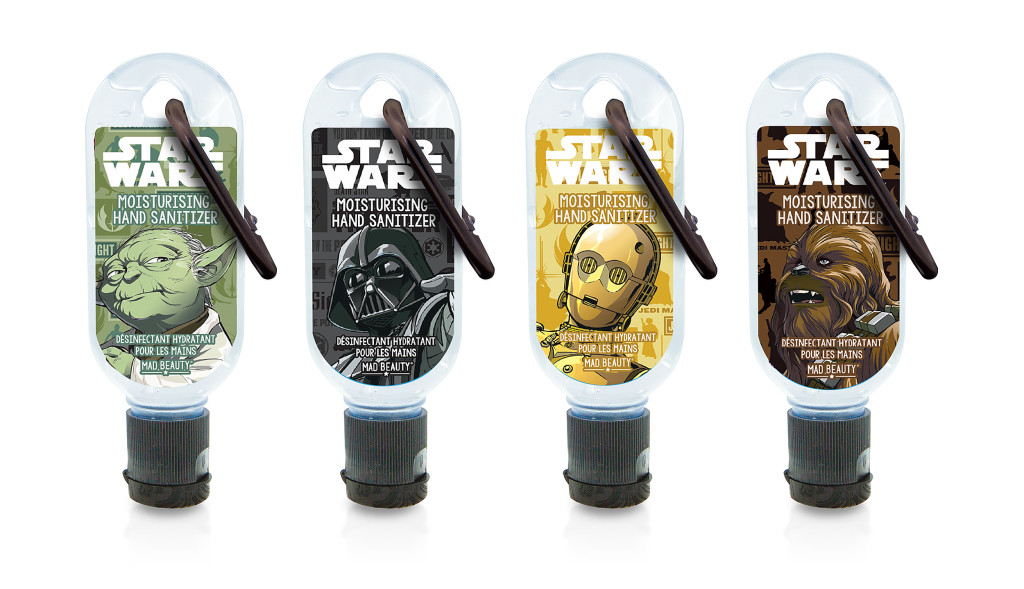 Meanwhile, product areas that are continuing to ring up sales during isolation include: gifts for celebrations, keepsakes, wellness, with a focus on mental health, indulgence and luxury gifts and gift sets; 'home grown' kits and décor, travel accessories (for post isolation) and giftable home decor items.
The webinar was followed by a Q&A session with Stephen, Sarah Ward, chief executive of The Giftware Association and Michael Weedon, managing director of EXP2 and chair of the FSB Retail and High Street Unit.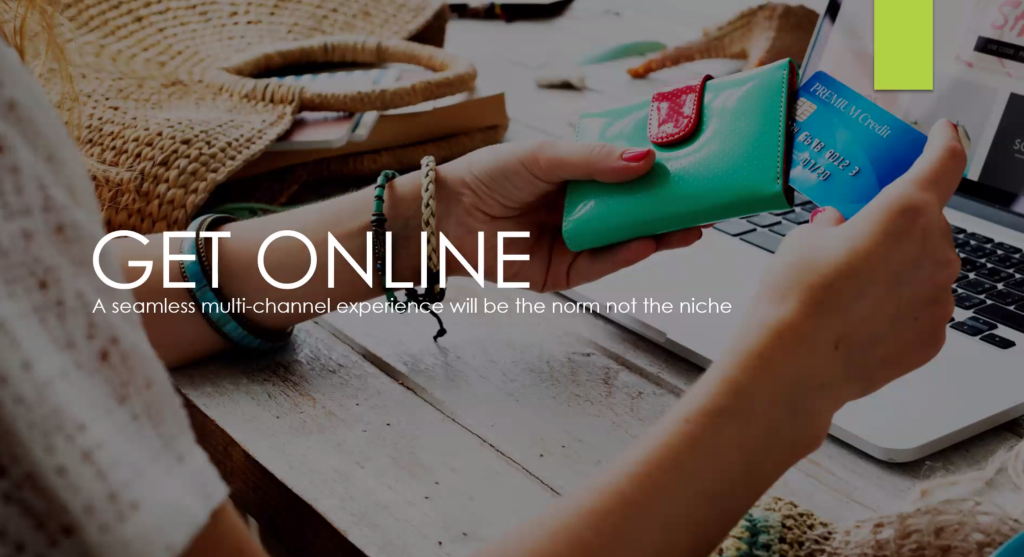 Answering a question on launching a website, Michael commented: "Online in this country is still very slow, with £1 in every £5 spent online. I've noticed that there is a tendency for retailers to think that they have to go in with everything they sell, but my advice is to do simple and small things. Retailers don't need to put their entire stock online." He continued: "Currently, retailers are thinking, 'how do I get to more customers?' and the answer is to be transactional online. Some 78% of small and medium high street businesses have no social media presence, so a good idea is to do simple, cheap things first and soon," he suggested.
"The covid-19 crisis has undoubtably been a trying time for many, and an unprecedented situation for the gift retail industry, but we hope that Stephen's content has given everyone a clearer view of the path ahead and a few practical and creative ideas for how to strengthen the future of your business," Sarah told webinar attendees. "The GA is currently inviting members to take a five day social media challenge, we are engaging with the industry on Facebook, and we feel sure that the community we are creating will be a strong one for the future."
* The link to the recording is HERE.
* The content and worksheet can be found HERE.
Widdop and Co's Stephen Illingworth (centre) chaired an insightful webinar –  Covid-19:  'Looking To The Other Side' – on April 22. The GA's Sarah Ward (left) and EXP 2's managing director Michael Weedon (right) joined him for the Q & A.