Concerns about the coronavirus were voiced by many exhibitors at Spring Fair. It is currently estimated that there will be a delay of two weeks, although many companies believe that the delay will be longer, with the authorities releasing further information week on week.
Keeping a watchful eye, but sounding an optimistic note was Steve Davies, managing director of Joe Davies: "We hope that it will all blow over in the next couple of weeks, once everyone is back at work after the Chinese New Year. We're therefore staying optimistic and hoping that it's not as bad as people are making out."
At Candlelight, the company's founder Mike Winch said: "There seems to be a lot of scaremongering going on, but we're not overly worried. We have a showroom in Hong Kong so we are well equipped to deal with China. Plus, all of our Spring 2020 ranges are in stock."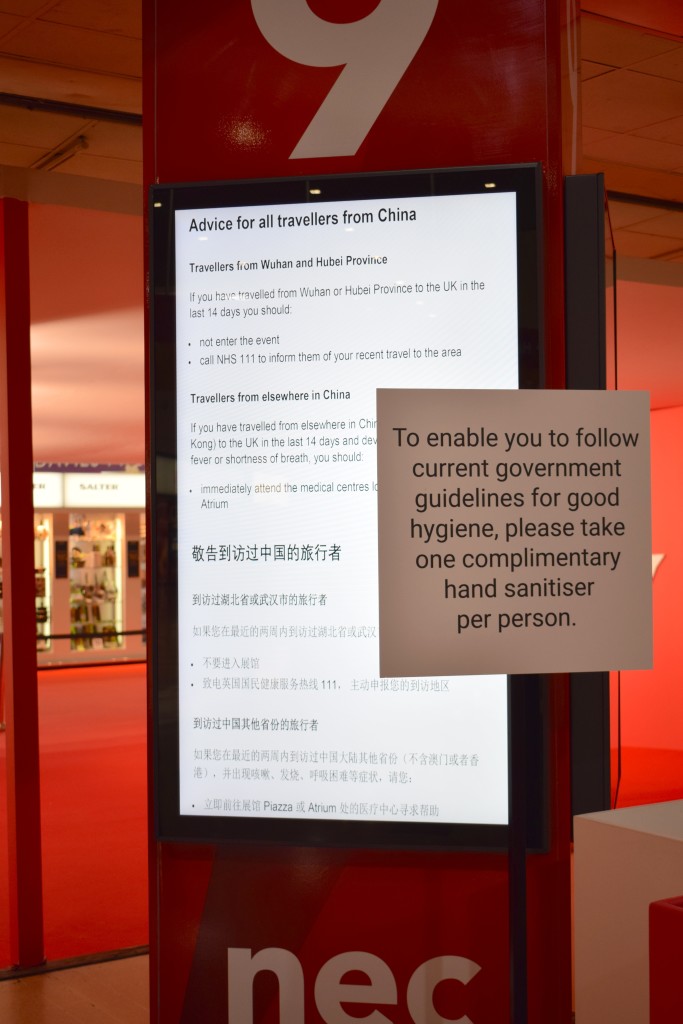 However, Sarah Watmore, founder and managing director of jewellery and fashion accessories company Miss Milly, took a less confident view. "It has not impacted on us yet but it will do," commented Sarah. "Inevitably there is going to be a backlog at the port, so there will be delays with shipping, and concerns about storage. Ultimately, there are going to be a lot of issues to sort out."
Scottish gift retailers Heather and Kenny Newlands, co-owners of The Keekin' Glass in Prestwick added: "For the companies that hold stock it will be business as usual, but there could be hold ups at the start of the summer. It's too early to tell yet. Fortunately, some of the products we offer are made in Scotland, but while we were at Spring Fair last week, we also looked at products that are made in Britain."
The cornonavirus outbreak has become a global health emergency affecting worldwide trade and manufacturing as well as many trade shows and conferences in Asia.
Top: Despite coronavirus spreading, gift suppliers are hoping that factories will be back at work after the Chinese New Year.