Award winning designer and circular economy advocate Ella Doran has collaborated with communications designer and environmental campaigner Sophie Thomas on a new range of recyclable gifts. They feature their bespoke Clean Up Camo textile design, which draws attention to the huge quantities of discarded plastic in  our oceans,  which they have used as inspiration for a series of colourful giftware products.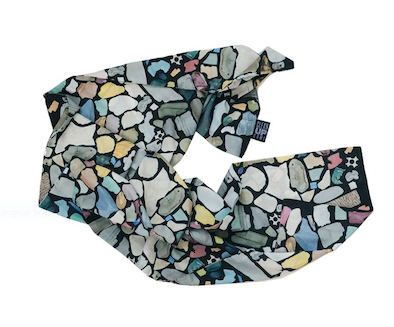 The range has been chosen to accompany the Design Museum's current 'Waste Age: What can design do?' exhibition, which tells the story of the environmental crisis created by the extractive 'take, make, waste' economy. The London exhibition, which runs until 20 February 2022, explores how trash can be transformed into new resources, and how design can help encourage a new age where there is no such thing as waste.
The new gift-led product range from Ella and Sophie features photographic designs printed onto recycled velvet and linen, made from post-consumer plastic– as are the range's zips and cushion fillings – and re-spun into polyester, with the textile design featuring striking, attractive arrangements of ocean plasticcollected by Sophie and photographed by Ella.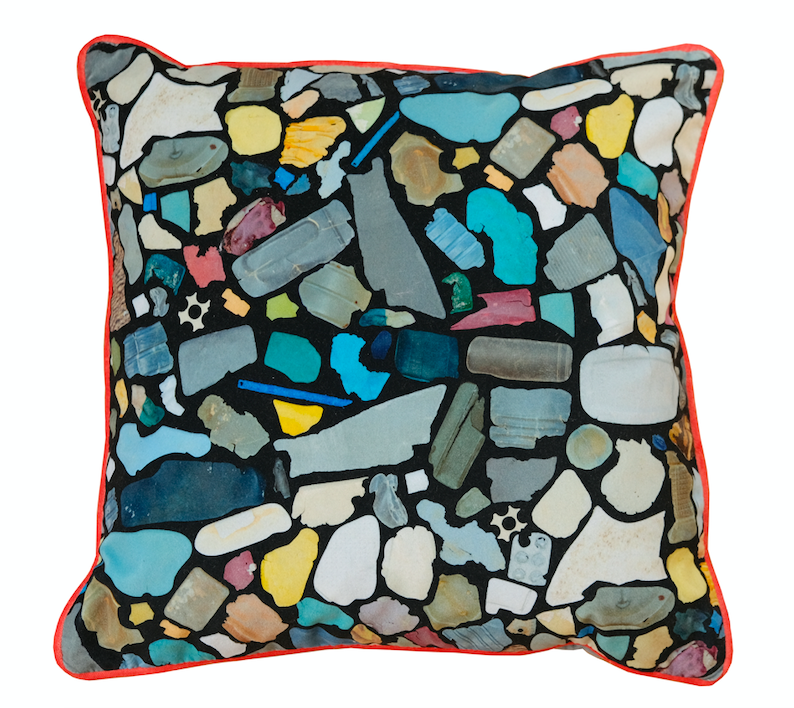 "From a distance, the design is reminiscent of a colourful Italian mosaic tile," explains Ella, "with the true nature of the objects only visible under close inspection."
The Clean Up Camo range includes scarves, ties, zip bags as well as a velvet cushion, with 10% of all sales from the range going to Surfers Against Sewage. All items can be bought from the Design Museum shop or directly from Ella Doran's interiors and products website at https://www.elladoran.co.uk/collections/clean-up-camo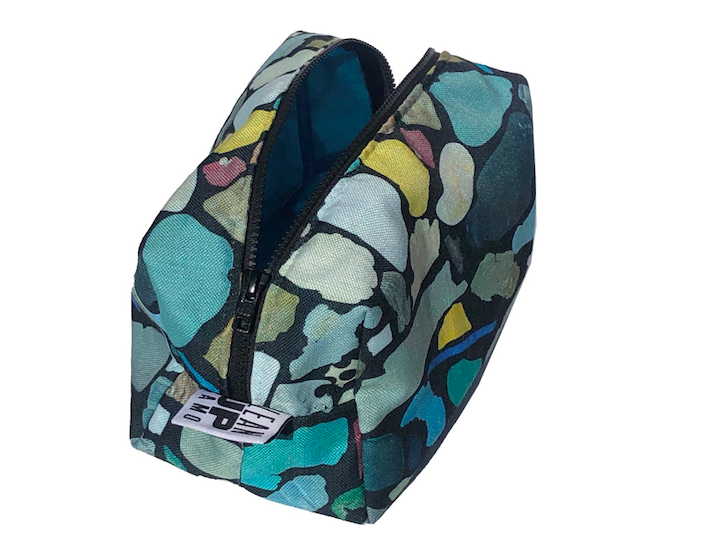 Additionally, Ella and Sophie have created three T-shirt designs for Surfers Against Sewage. Featuring Clean Up Camo images, they are handing over the designs royalty-free to support the marine conservation charity.
All Clean Up Camo products are re-cyclable at the end of their life.
Top:  Clean Up Camo chromatic square scarf.