With Omicron dominating the headlines during December, uncertainty circling about whether or not the government would bring in new restrictions, and data from retail analysts Springboard revealing that footfall was dramatically down on high streets and city centres, it was much better news for many gift retailers who told a very different story, as GiftsandHome.net discovered.
"Christmas was great for us," stated Bridie Wilkinson, marketing manager at Barkers and Barkers Home in Northallerton. "The final week of Christmas was still busy, with shoppers almost stripping our shelves bare! A lot of people shopped earlier this year just in case anything happened in December, so we were low on stock even before December. Stand out product sectors were gifts such as home fragrancing – Christmas candles and diffusers – as well as home and table accessories. Christmas gift food also sold really well."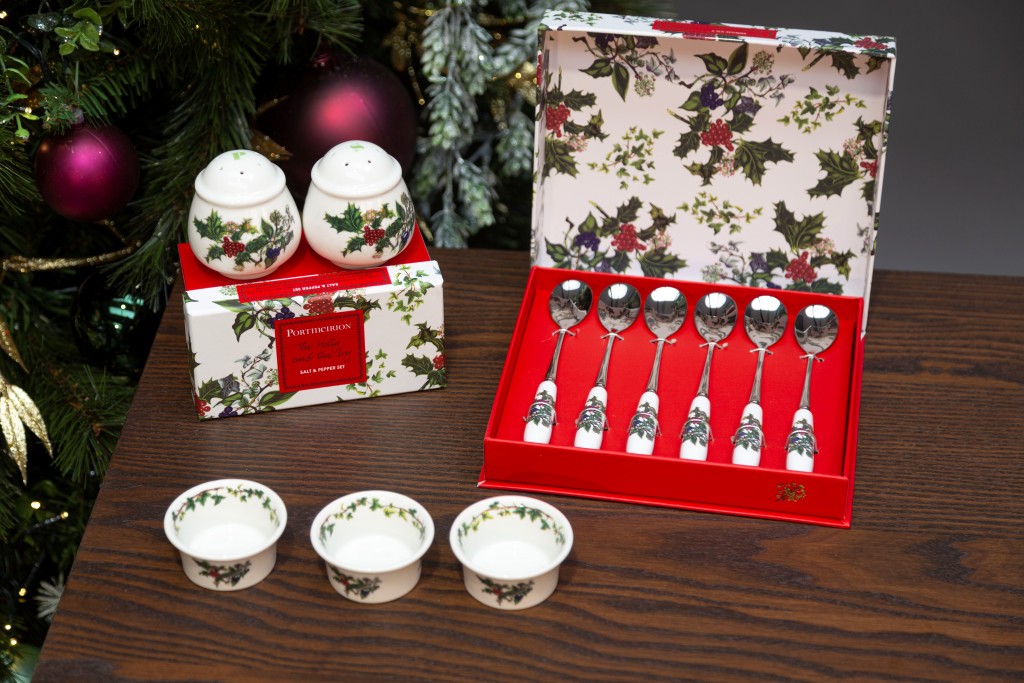 "Christmas was incredible, our best in 20 years," confirmed Sam Gibbs, owner of Nest in Stoneygate, Broughton Astley, and  Thurlaston Garden Centre and Tea Room. "It goes without saying that it was tough going and hard work, long hours and non-stop, but that was only to be expected, and very enjoyable along the way. We work so hard all year, with the focus being Christmas, so the rewards were seeing all our hard work pay off, and we really didn't see a drop in footfall.Customers were respectful and followed the rules in place but were still definitely out shopping, and grateful to be doing so. Plus, this has been our strongest year online so far and the increases were greater than we could have hoped for, without compromising the shops."
Continued Sam: "Fashion accessories in our shops had the quickest turnaround, particularly socks and gloves. However, online, scarves had the bigger sales. Family entertainment was the other key growth area online, with escape rooms and board games really strong sellers and puzzles just behind them. However, our strongest brand, both online and in the shops, was Jellycat, which didn't disappoint this Christmas."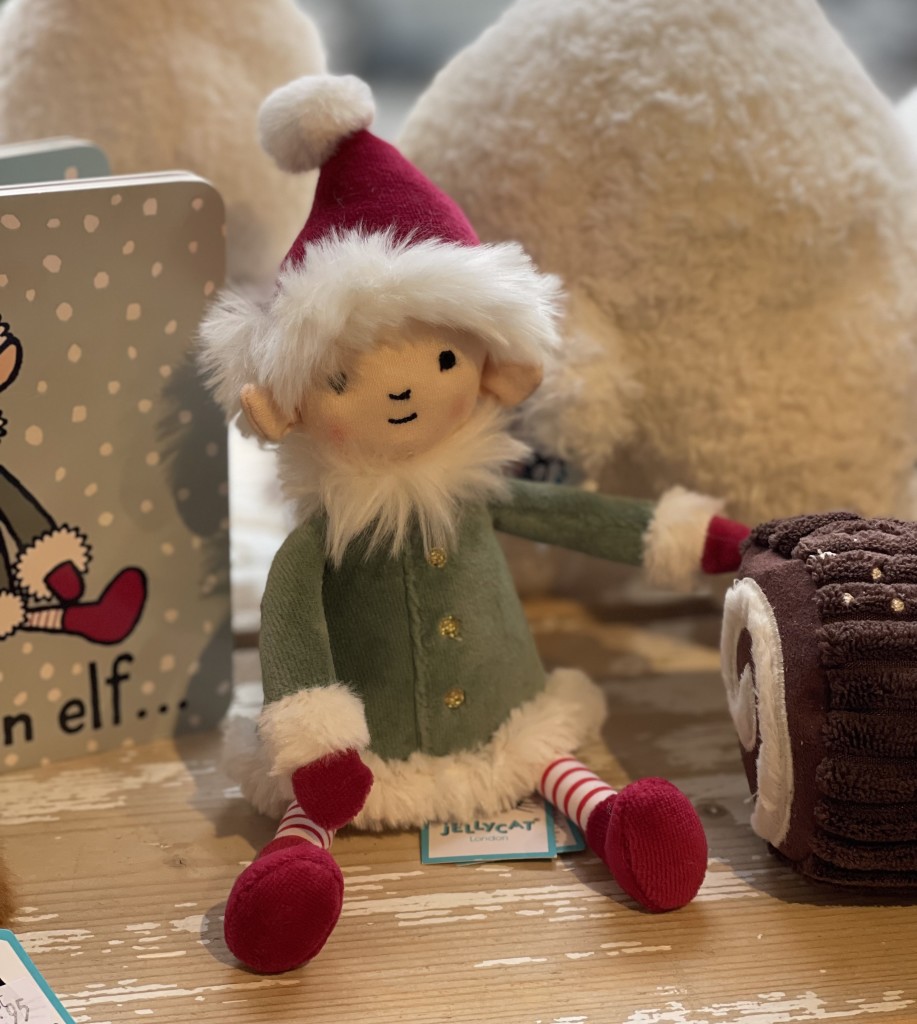 Also delighted with Christmas sales was Priya Aurora-Crowe, co-owner of seven Lark stores in South West London.  "We had our best year so far, so we couldn't be happier. The final week sales were a record for us. Local shoppers plans were changing on a daily basis for Christmas which increased the last minute present buying. Stand out product sectors were beauty and self care."
Added Priya: "We increased our online sales by such a huge amount that we had to bring forward our cut off date as so many of our customers were isolating due to getting Covid that they used our online platform instead."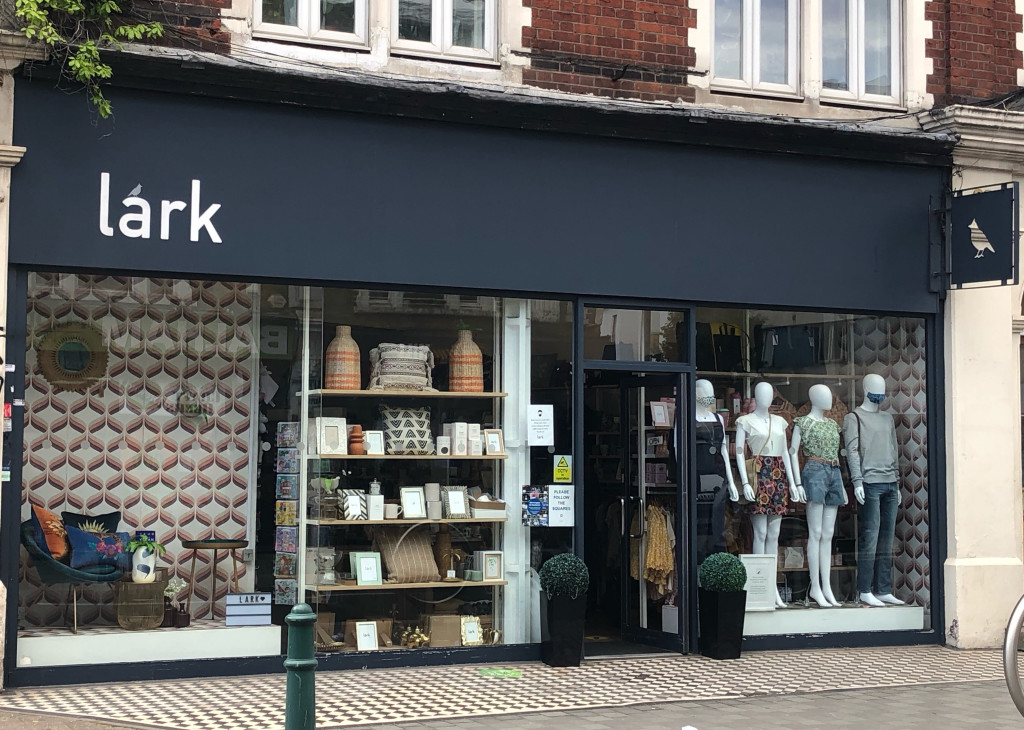 At Yarnton Home & Gift in Yarnton, Celia Leeson-Cox, visual merchandising manager, highlighted: "Overall, we were very pleased with Christmas. Despite supply issues, which impacted on some of our Christmas product offer and space, we had our best Christmas ever!"
She explained: "We were aware that things might be rather uncertain but found that trade was up, with strong early sales which was encouraging. These didn't dip this year, and our final week in December was buzzing, and even Christmas Eve was busy with an increased spend. Online sales were also up, so overall we were really thrilled and relieved! Stand out sectors were decorative home accessories to include vases, plant pots, photo frames and, our most successful of all, Present Time's cuckoo clock.  We feature them in store at the till points and our customers love them! Bath and body and food gifts also did very well."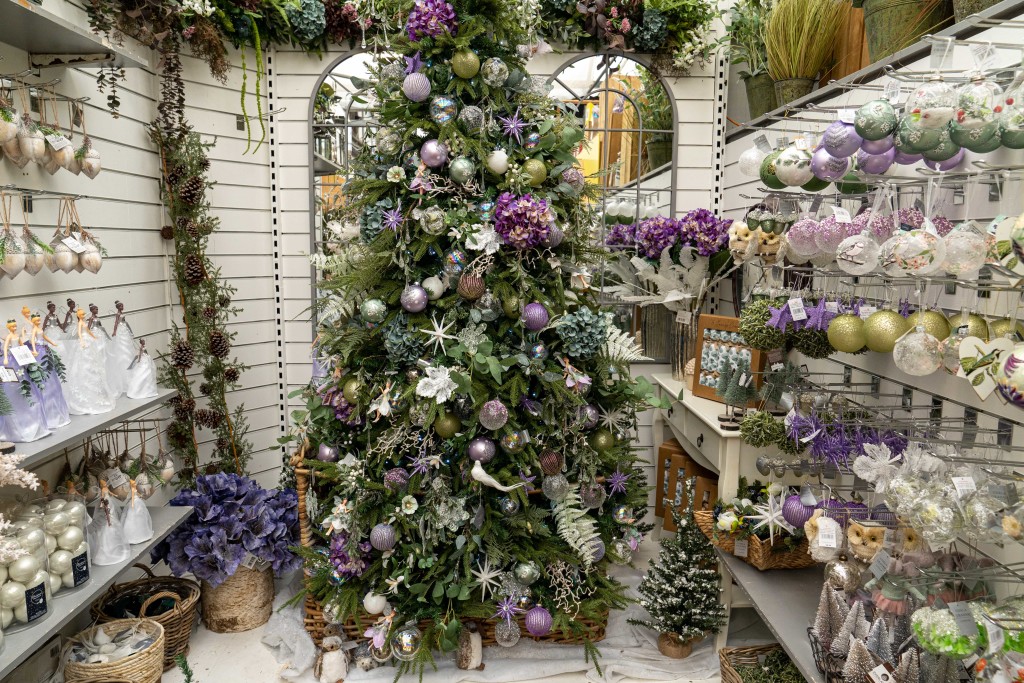 Also seeing a fantastic run up to December 25 was Jon May, co-owner of Mooch stores in Bewdley and Stourport.
"The last week was our busiest, with December 23 and 24 our best trading days in two years, with record sales in both stores," Jon confirmed. "Despite reports in the media, we didn't find people shopping earlier, and overall, we actually had a very good Christmas, with sales back to 2019 levels in both stores. Footfall was up, but the average spend was lower as some of our star lines were unavailable due to the ongoing shipping crisis which was very frustrating. If we had had some of these product lines in stock, we would have had one of our best Christmas's ever."
As for online sales, Jon added: "online sales were strong but down on last year by around 20%, partly because our stores were open. However, sales were still 80% up on the pre pandemic sales of 2019, demonstrating that online is now a key part of our business."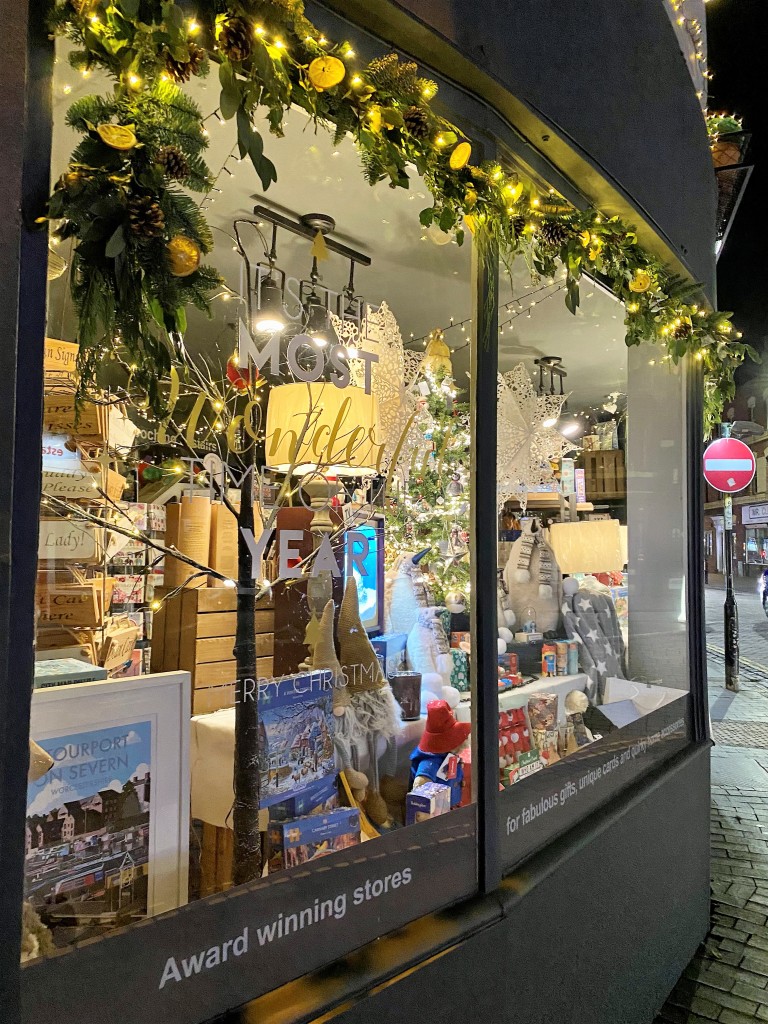 It was good festive news too, for Scottish gift retailer Janet Hartree, owner of Ewe & Me in Grantown on Spey. "Our sales were up week on week until Omicron took a hold in December," explained Janet. "Although footfall was noticeably lower on our high street the week before Christmas, Christmas week was busy with good sales. However, our online sales increased only slightly. We had ordered lots of wonderful, small different Christmas decorations and our customers loved them. In fact, almost all our Christmas themed decorations sold by the 24th. It seemed as if people wanted to make their homes especially bright and sparkly this Christmas."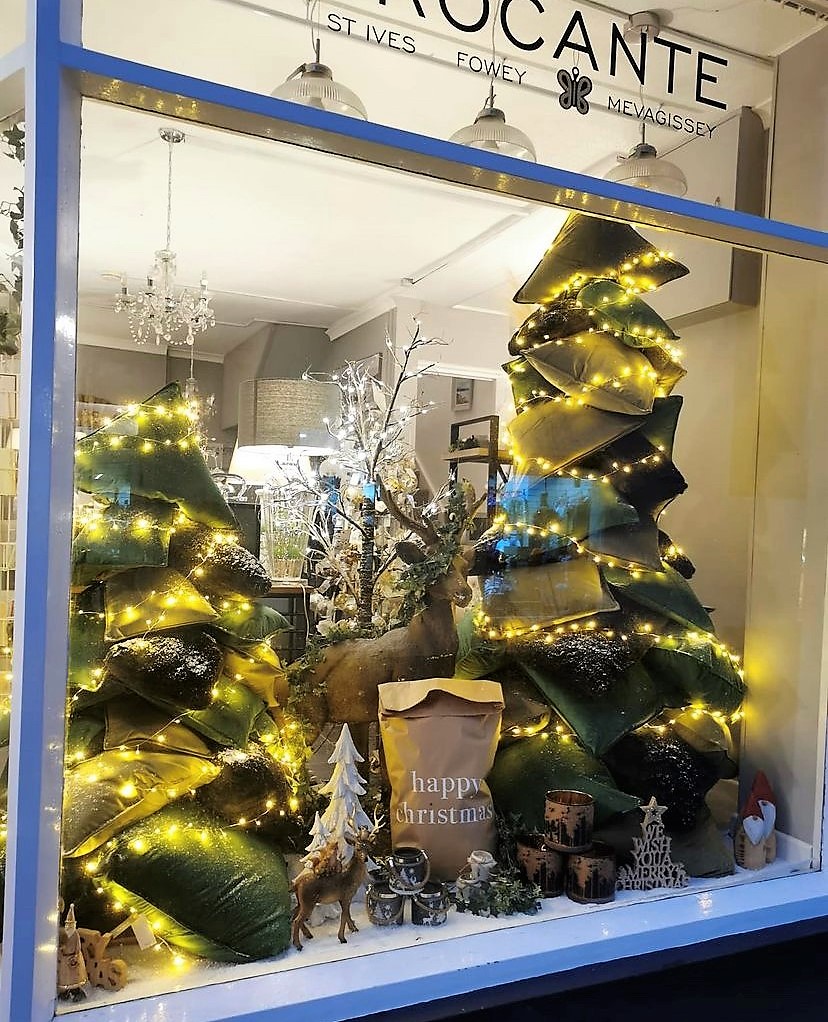 However, it was more of a mixed run up to Christmas for David Lorimer and Keiron Cockley, co-owners of five Brocante shops in Cornwall. "December was definitely a bit slower than last year footfall-wise, which was mainly due to the messaging from the government about safeguarding Christmas," commented David. "With a number of cafes and restaurant bookings dropping off it definitely killed the customers who come out for the day to have lunch and shop.  However, we finally managed to open our new chapel shop in Charlestown on the 17 December which helped bring in additional trade. Plus, the customers who did shop with us, although slightly less in numbers, definitely spent more than last year. However, online sales were not as strong as last year, as people were able to come out to shop, but they were still well up on 2019.  Stand out products were cushions and blankets – we sold loads –  helped by our Christmas window. Plus, plant pots and planters were also good as people have a lot more house plants now."
Top: Gift food was among the Christmas winners for Barkers Home.