When the going gets tough, the tough get going, with Rachel and Paul Roberts, co-owners of MOOCH in Northampton, Olney and Towcester, venturing off the high street and opening a fifth gift and homewares shop in out of town retail park Rushden Lakes in Rushden, Northamptonshire.
"We've been open for one full week now and we are absolutely delighted – it has surpassed all expectations," enthuse Rachel and Paul.
Commenting on their decision to expand their portfolio, Rachel explains: "it's been exciting to be opening another shop, especially during such a difficult time. The things we sell are perfect to give someone a little pick me up, or for a little self-indulgence, something we think everyone needs at the moment."
The couple had always planned to open another shop this year but when lockdown happened the idea was put on hold. "However, it gave us lots of time to think and plan and we said that if the right opportunity came up we wouldn't rule it out. When we were scoping out the viability of opening, Rushden Lakes were able to share footfall figures since re-opening in June and they were extremely encouraging, with some of the peak periods up year on year."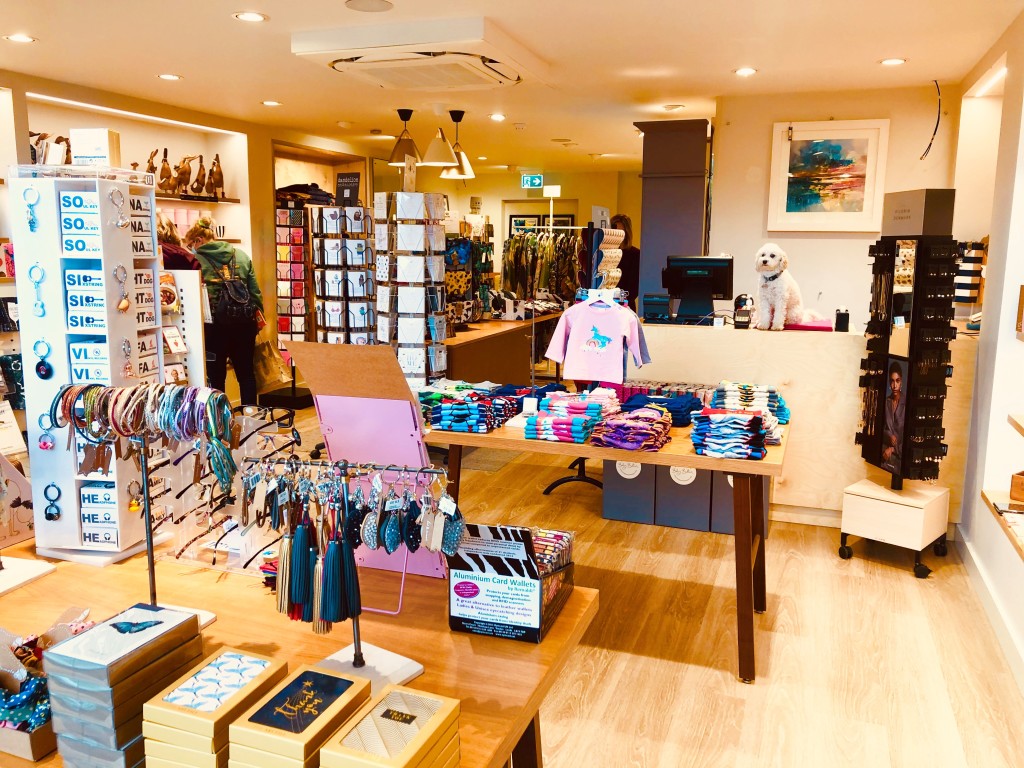 She continued:  "Our town centre shop has had a dramatic decrease in footfall – largely due to office workers not returning yet – and we felt that an out of town retail park would lend itself well to give our customers a different option. There's also a lot of leisure, restaurants and free parking on Rushden Lakes – all things that we think will attract customers who may be choosing not to shop in town centres."
Commenting on trading in the new location in the run-up to Christmas, Rachel added: "I think we're as nervous as anyone out there – but we feel that we have to continue to move forward and we think that adding a different style of shopping will help."
The couple opened their first MOOCH gift shop in May 2017 on St Giles Street in Northampton, followed by a concession store at Bell of Northampton, and shops in Olney and Towcester.
Top: The new MOOCH store in Rushden Lakes, Northamptonshire.