Following the announcement at the end of last week that every adult aged over 18 in Northern Ireland will be issued with a £100 voucher to spend at bricks and mortar retailers, Bira is calling for England, Wales and Scotland to follow Northern Ireland's lead by issuing a shopping voucher to encourage high street spending.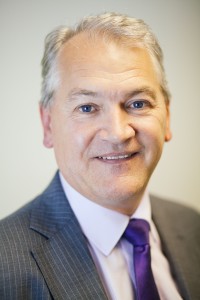 "This is an excellent scheme to increase spending in local communities and we would now like to see England, Scotland and Wales follow with a similar initiative," said Bira's ceo Andrew Goodacre.
"Last summer, the hospitality industry had the Eat Out to Help Out scheme, now the independent retail sector needs the same support in a Shop Out to Help Out initiative."
Among the celebrities banging the drum for the scheme to go ahead is retail expert Mary Portas, a member of the Save The Street group, which is asking the Chancellor to support the retail sector by offering customers 50% off the cost of goods at independent retailers, up to a purchase price of £10.
The idea is that the scheme could run for a month this summer, with discounts available to shoppers from Monday to Wednesday only, limited to independent bricks and mortar retailers with fewer than 10 employees.
It has not been confirmed when the £100 voucher will be issued Northern Ireland, but it is expected to be later in the summer. The announcement coincided with the reopening of Northern Ireland's non-essential stores.
Top: Bira wants the Chancellor to introduce a 'Shop Out To Help Out' initiative this summer to generate business for independent bricks and mortar retailers.