Championing women this summer, Georgina Collins, owner of Greats 2019 award winning gift and jewellery shop Bijouled in Harrogate, has created a summer window, in collaboration with Irish designer Clare Jordan, that has been entered into the Harrogate in Bloom window display competition.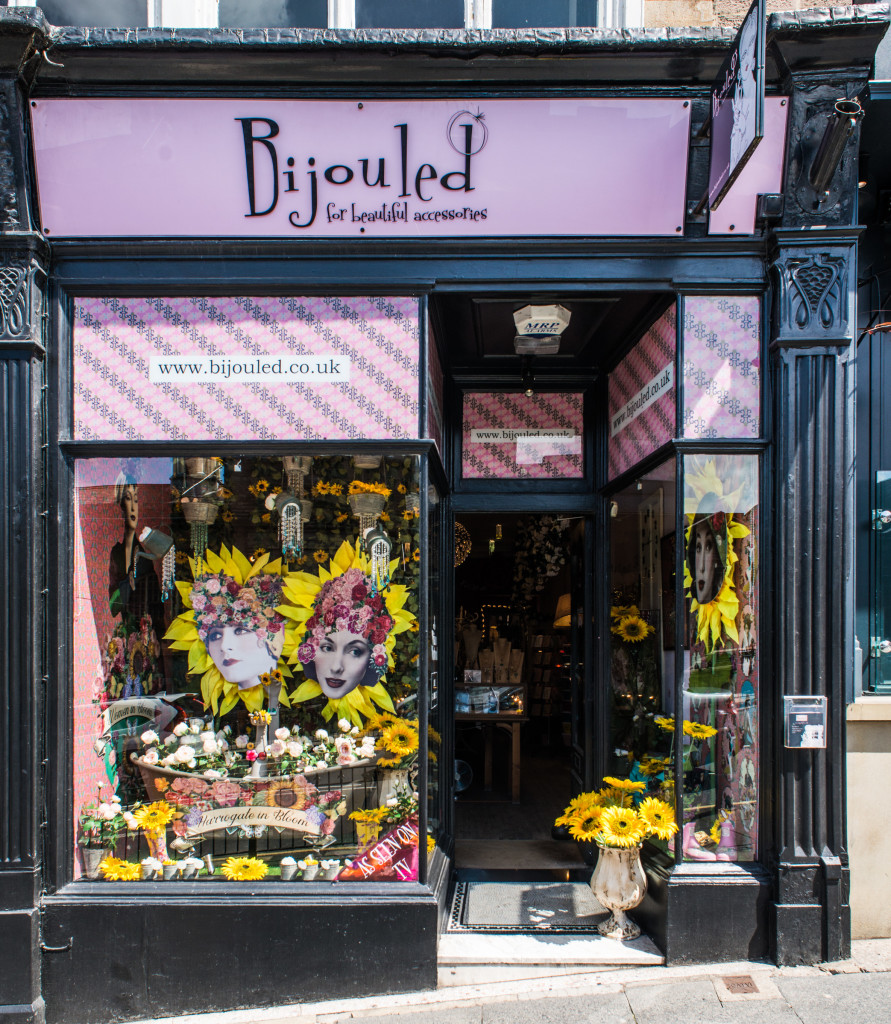 "Working alongside Clare, we have done the floral displays and graphics while Clare has created the wonderful glittering work. In addition, and again, in collaboration with Clare, we have also produced wrapping paper that matches the graphics in both windows, as well as creating a tote bag and glass sign, which we will be selling in the shop. Plus, again, working together with Clare, we have recently launched our own debut range of 20 greeting cards called Delightful Divas. The cards are glittery but biodegradable," Georgina confirms, "and we will also be bringing out a complementary 2020 calendar."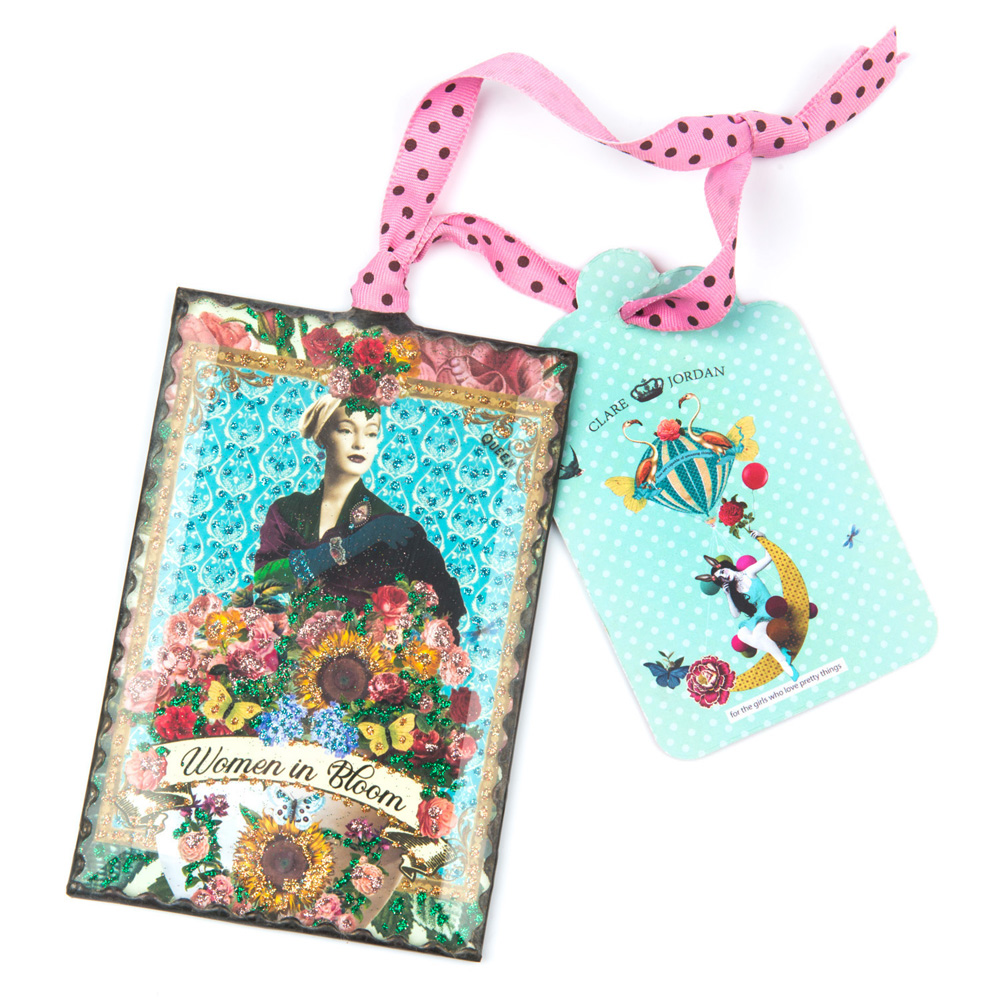 The shop will be giving a percentage of its Delightful Diva card sales to the brain tumour charity the PPR Foundation, with Bijouled's Christmas window helping to raise over £5,000 in 2018.
* In May, Bijouled won The Greats 2019 Best Gift Retailer of Jewellery & Fashion Accessories category.
Top: Bijouled in Harrogate's Women In Bloom window.