A familiar face – and keynote speaker – at Autumn Fair, retail entrepreneur Theo Paphitis, founder of #SBS Small Business Sunday, and a former TV 'dragon', will be stepping onto the Inspiring Retail Stage at 3pm on Tuesday September 7, to share his thoughts on the evolving shape of UK retail.
"After many months of making the best of the virtual world, this Autumn Fair is another sign that retail is getting back on its feet and people are wanting to attend live shows,"comments Theo.  "It is always a much anticipated event for my #SBS Small Business Sunday winners, and an opportunity for them to further blossom as a business. I'm delighted to be attending once again, anticipating the live buzz of the event, talking about retail and, of course, visiting the #SBS Pavilion."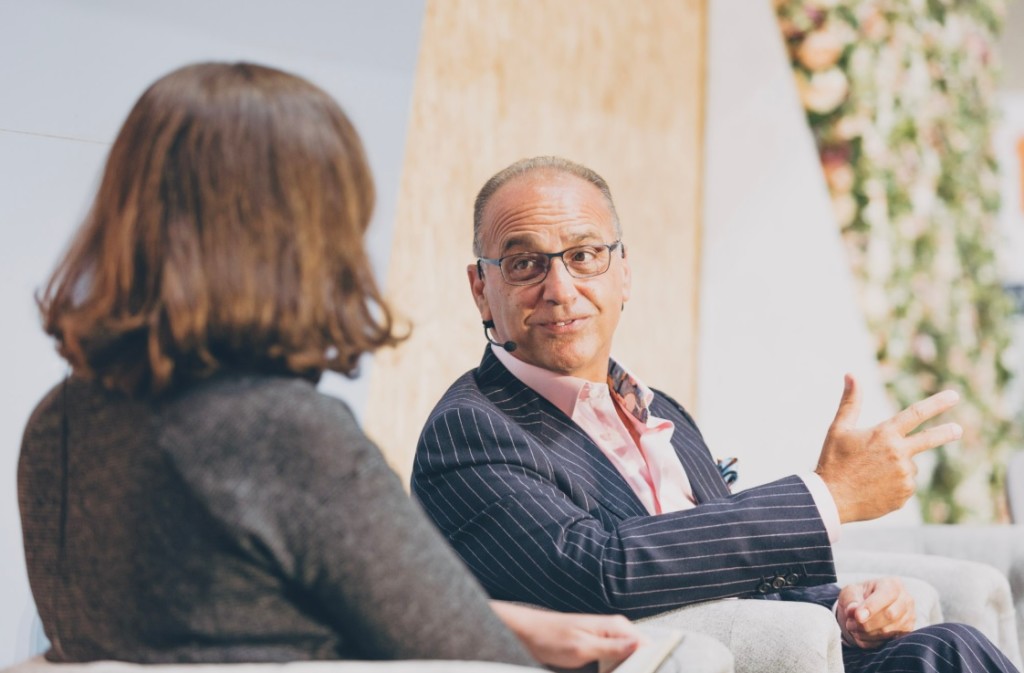 Adds Autumn Fair's head of content Suzanne Ellingham: "The last 18 months have left their mark on all retailers. However, with all change comes opportunity, and the chance to change the way that consumers think about retail. We are excited to welcome retail entrepreneur Theo Paphitis to the Inspiring Retail Stage to discuss some of the big questions around how independent retailers, who are potentially positioned to come out of this period stronger than ever, take advantage this period of change. From how they stay on top of consumers evolving expectations, and why they need to double down on the service, no question is off limits in this frank and honest discussion with World Retail Congress editor and Forbes contributor Mark Faithful."
To view the full seminar programme visit www.autumnfair.com/seminar-programme-2021 or pre-register and download the official Autumn Fair App www.autumnfair.com/show-app-visitor.
Top: Having fun. Theo Paphitis, owner of Robert Dyas as well as Rymans and Boux Avenue, is shown having a selfie taken at the #SBS Small Business Sunday Pavilion at Autumn Fair in 2019.