For the third time this year, non-essential shops, which include gift stores, have been forced to close under new Tier 4 restrictions, affecting retailers in London and the South East. However, as with lockdown 2.0. non-essential shops can stay open for click-and-collect services.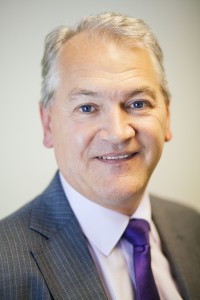 Responding to the PM's announcement on Saturday, Andrew Goodacre, ceo of the British Independent Retailers Association (Bira), says closing non-essential retail in London and the South East is a disaster for businesses.
"They have only been open for 17 days in the busiest month of the year and will now miss out on the festive period and New Year sales. They need financial support that reflects what they have lost, and certainly better than the grants made available in November, many of which have not been paid."
He said that Bira still believes that closing down Covid-secure non-essential shops at this time of year will not deter people from going out. "It only leads to larger crowds in those stores left to trade, giving every opportunity for this virus to spread. I recommend that all shops are allowed to stay open until at least Christmas Day."
At the British Retail Consortium (BRC), chief executive Helen Dickinson concurred. "We recognise that the government has difficult decisions to make, and the situation with the pandemic is very fast moving, but this is hugely regrettable news. Retailers have invested hundreds of millions of £pounds making stores Covid-secure for customers and staff, and SAGE's advice has said throughout that closing non-essential retail has a minimal impacton the spread of the virus."
She continued: "The consequences of this decision will be severe. For businesses, the government's stop-start approach is deeply unhelpful – this decision comes only two weeks after the end of the last national lockdown and right in the middle of peak trading which so many are depending on to power their recovery. Faced with this news – and the prospect of losing £2bn per week in sales for the third time this year – many businesses will be in serious difficulty and many thousands of jobs could be at risk. The government will need to offer additional financial support to help these businesses get back on an even keel – an extension to business rates relief in 2021 is the best place to start."
Non-essential retailers in tiers one, two and three areas can remain open.
Wales has also entered into a tier four lockdown, meaning that non-essential retailers must close, while in Scotland, non-essential shops have just reopened following three weeks of closures. In Northern Ireland, shops are expected to close for six weeks from Boxing Day. 
Top: We're closed – again!