Three 'zones' – shaped + softened, precise + architectural and artistical + diverse – will be dedicated to trends at Ambiente which takes place at Messe Frankfurt from February 7-11, 2020. "The trends area helps our visitors to prepare thoroughly for the coming business year," states the show's vice president Nicolette Naumann.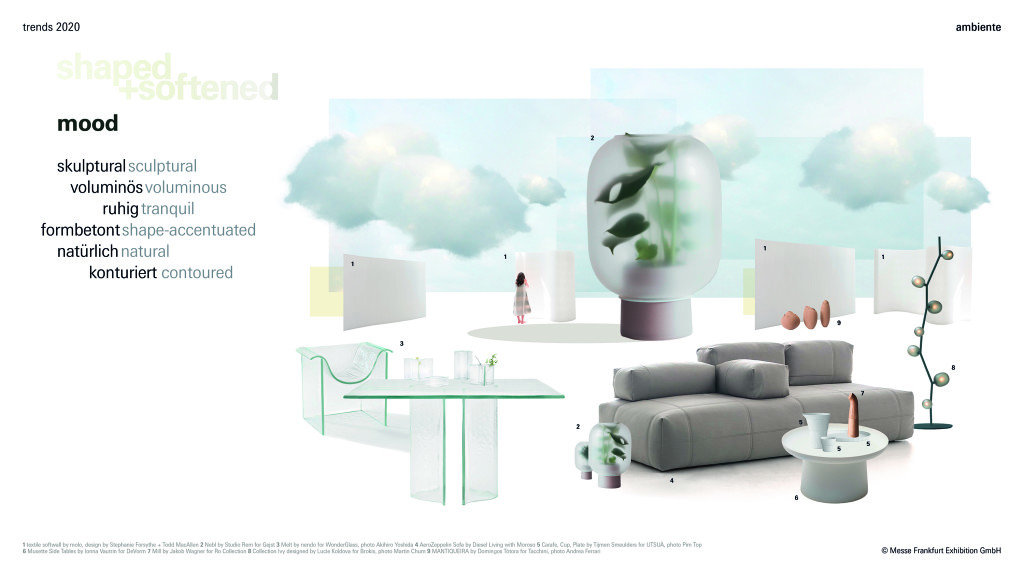 The shaped + softened trend features a neutral palette of reduced colours with white and shades of grey. Surfaces are smooth, soft or textured, and glass either satin or transparent. Textiles will be featuring images that show movement and irregularities.'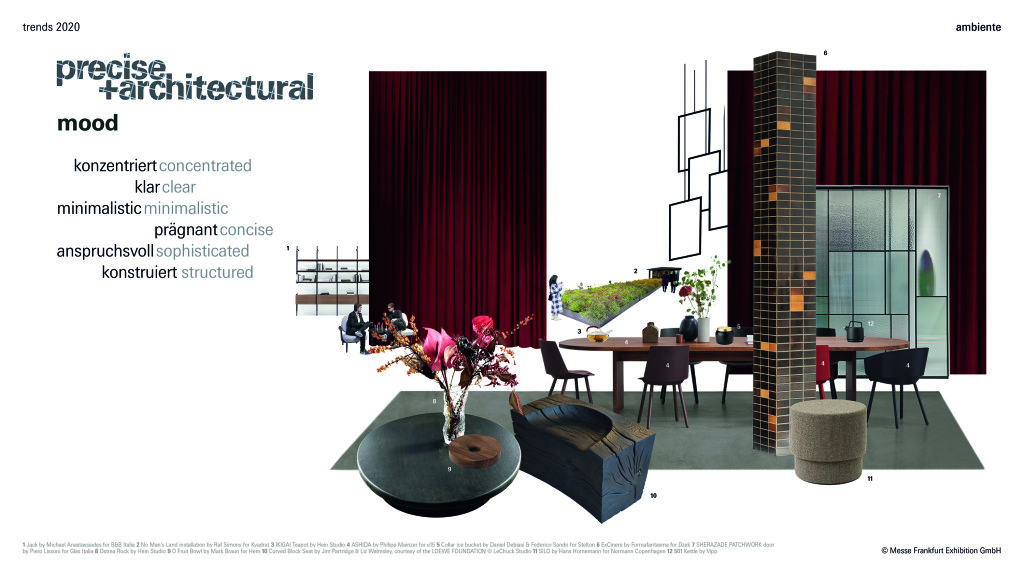 In precise + architectural, industrialism is added to high-quality materials, with tones of brick and cement, as well as rusty burnished nuances and float glass green. There is also a strong emphasis on material aesthetics, with terrazzo, polished or blackened wood, glass, steel and bronze, and surfaces that have a matte finish or a subdued gloss effect. This harmonises with leather and heavy textiles, as well as with geometric designs and mottled patterns.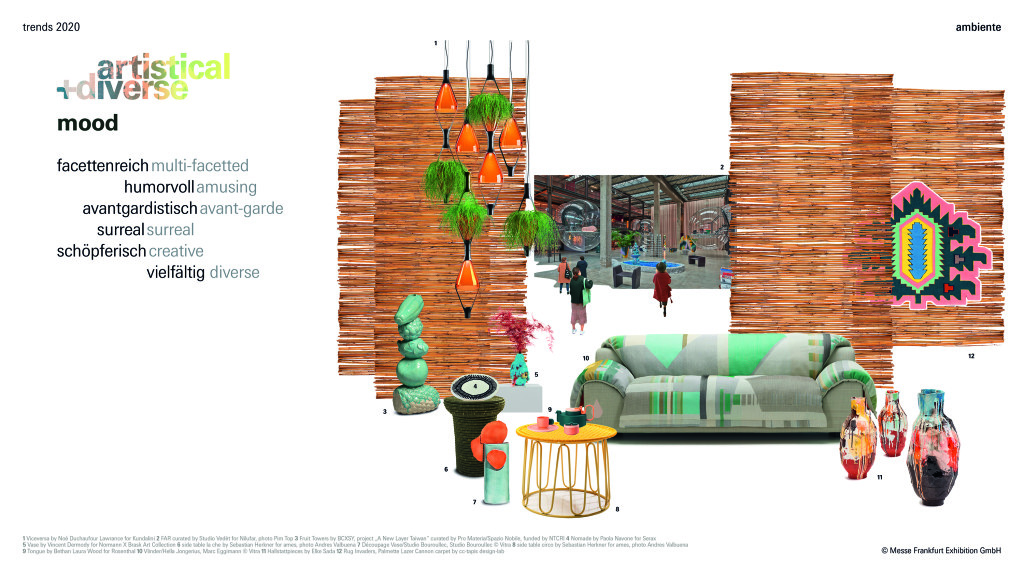 The third trend is artistical + diverse which reveals a colour palette featuring bright orange, raspberry, milky hues, strong honey and sky blue. Combinations,will be diverse, with interaction between craft and digital technology. The trend also features unusual manufacturing processes, unconventional themes and special shapes.
The trends are researched and curated by design studio Stilbüro bora.herke.palmisano, with products sourced from the show's exhibitors.
Visit www.ambiente-trends.com.