When the going gets tough, the tough get going, says the old adage, with the gift industry united in rising to the challenge of getting through the coronavirus pandemic and coming out the other side.
"There have been so many positive stories – about how retailers are interacting with customers and their communities, and of suppliers doing everything they can to help their customers, as well as the NHS, that GiftsandHome.net will be holding regular Zoom 'round tables' to encourage everyone in the industry to get together to talk as an industry," confirmed Progressive Gifts & Home/GiftsandHome.net's editor Sue Marks.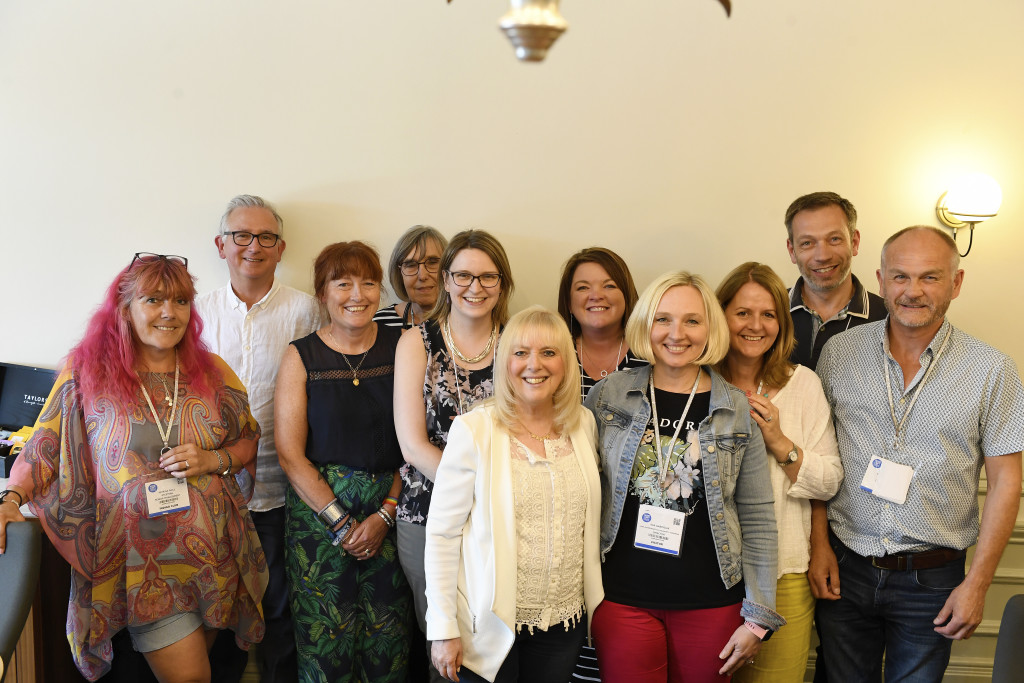 "With Easter a great chance for gift retailers to increase sales on both gift and cards, it's going to be really tough not having a physical store that's open for business, but many retailers are continuing to trade online and using social media channels and other ways to say 'we're still here and open for business', so it will be really good to talk and share ideas, discussing the ups as well as the downs."
The first gift industry Retailers Round Table Zoom video conference will take place on Tuesday April 7 at 12 noon. So if you're a gift retailer and you'd like to take part, please email Sue Marks on sue@suemarks.co.uk or phone 07732 953 662.
Places will be limited to six participants and all you need is a computer, iPad or smartphone with wifi connection. We'll send you the link.
Looking forward to hearing from you!
Top: Gift retailers at last year's Retailer Round Table, held during Home & Gift in Harrogate, are shown chatting about day-to-day issues in happier times.