Having won a Queen's Award for Enterprise: International Trade in 2019, Hannah Dale, founder and creative maestro at Wrendale Designs, has honoured the Queen with a piece of artwork that is raising money for charity.
"The Queen has been an enduring presence for as long as most of us can remember," Hannah told GiftsandHome.net. "I therefore wanted to create a fitting tribute to a wonderful Queen who dedicated her life in service of our country, so have painted a piece of artwork that felt reflective and peaceful while capturing enduring love."
Continued Hannah: "We had such a lovely response to the artwork that we posted in tribute to Her Majesty, Queen Elizabeth last week, and there were lots of requests for the design to be made available as a print.
We have therefore  decided to offer a limited number with all profits from the print going to The Dogs Trust – a favourite charity of Her Majesty."
Others in the gift industry wishing pay tributes to the Queen included Gisela Graham's director Piers Croke:
"If we think back to the 80's when we started our business, we remember how much has changed: the end of the Soviet Union, the internet and turmoil in the Middle East. Throughout those years, our Sovereign alone stood unchanged, a beacon of stability and hope for us all in our United Kingdom and respected around the world. We shall miss her steadfastness," commented Piers.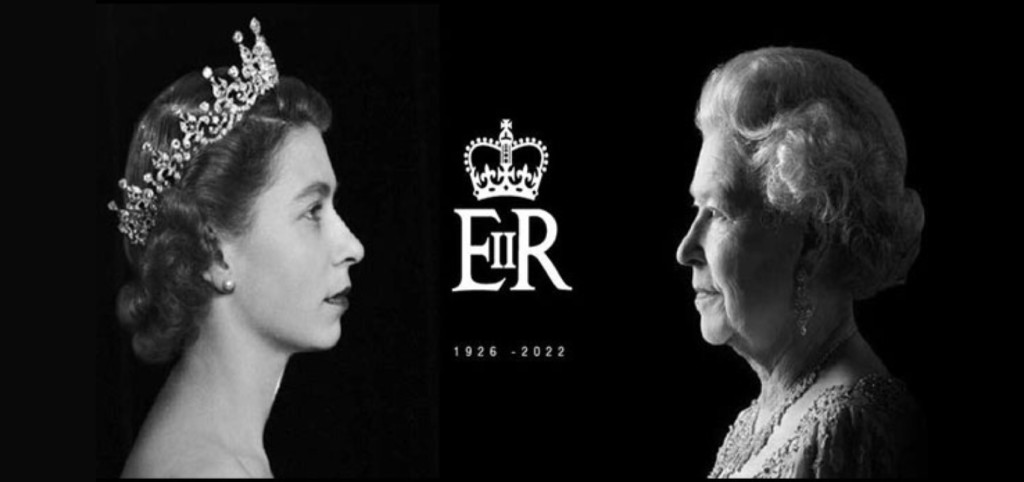 Also sharing her thoughts was gift retailer Maggie Thornton, owner of Alligator Pear in Tadworth, Surrey. "We adored the Queen and it's hard to put into words how we feel now. Everyone at Alligator Pear was shocked and saddened when the news came in of the sudden passing of Queen Elizabeth II. A lot of customers and, indeed, some of the staff chose to wear black the next day as a sign of respect."
Continued Maggie: "She was Queen of the world and the most famous woman living. An icon. She inspired us all as an exceptional woman in a man's world, especially all those years ago, gaining respect and admiration from leaders all over the world. It's so hard to believe she isn't there any more. Our thoughts and prayers go out to her family at this sad time."Sue
Top: The piece of artwork, created by Hannah Dale, founder and creative supremo of Wrendale Designs, that is available as a limited edition print.