After a hugely exciting night at The Gift Awards last Thursday (11 May) winners of both The Greats and the Gift of the Year awards were fast off the mark to celebrate and shout about their tremendous achievements! 
In the first of a series of articles, GiftsandHome.net shares some of the initial reactions from some very delighted Greats winners . . .
"It's always lovely to have your hard work recognised and we were delighted to hear the news," enthused Blue Diamond Group gift buyer Carla Ringer. "We all strive to ensure we have a strong gifting range within the centres, with the teams putting a lot of hard work into making them look fantastic too."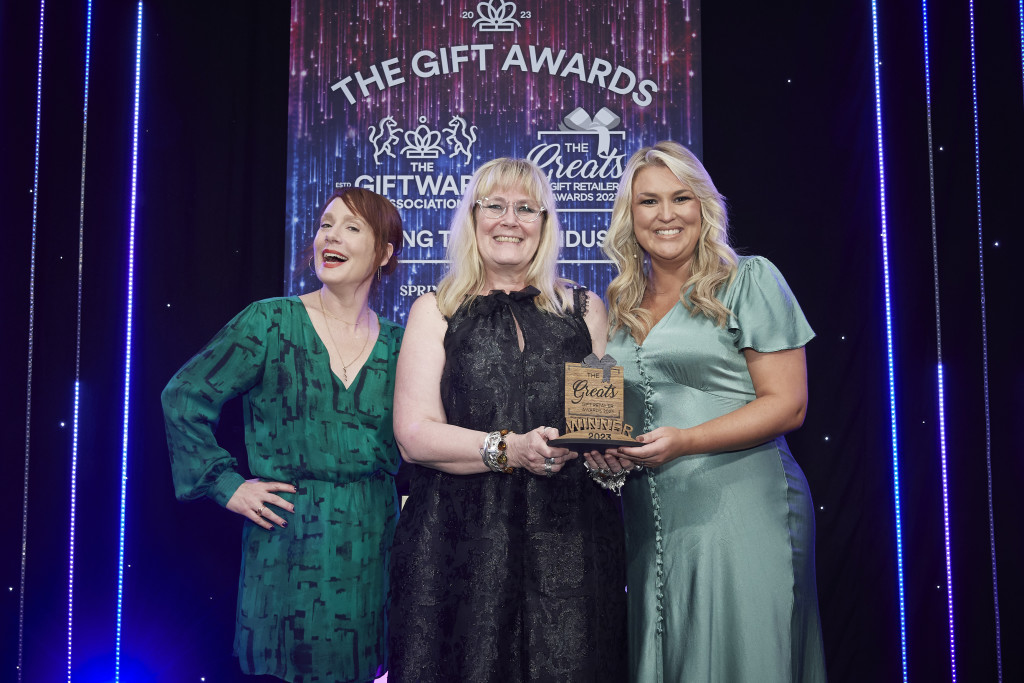 For Jo Williams, owner of Joco in Nuneaton, winner of the Independent Gift Retailer of the Year – North, Northern Ireland and Scotland category, there were tears of joy on hearing that the shop has won the category. "I remember screaming in shock and looking at everyone on my table shouting 'get to the stage'! I had my hands over my mouth and happy tears were rolling down my cheeks, as it was an absolutely amazing surprise to have been announced as the winner."
Adds Jo: "The team have done so much in the past 12 months, including relocating, and it's been a difficult trading time as the town undergoes huge redevelopment. The hard work, dedication and enthusiasm to succeed is high within the team and it's what keeps the business going.
"To celebrate our success, on Saturday,we had a live window display at the shopwith lots of people coming in to congratulate us on winning, while volunteers sat in the window eating, drinking and playing games, so we will be continuing to celebrate this amazing achievement," adds Jo.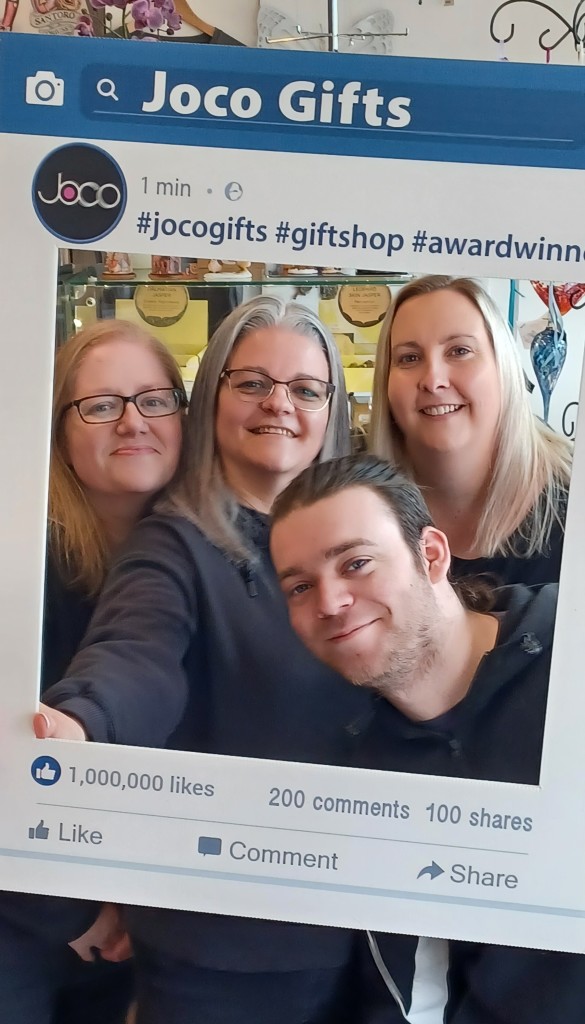 "I'm absolutely thrilled to have won, it means so much to me having worked so hard for almost 20 years to make the Rowan Tree such a special and much loved shop," comments Karen Ritchie, owner of The Rowan Tree in Budleigh Salterton. "The Rowan Tree is a team effort, the win is for all the staff, and we will, of course, be celebrating with a slap up meal and  a few drinks on our beautiful beach!"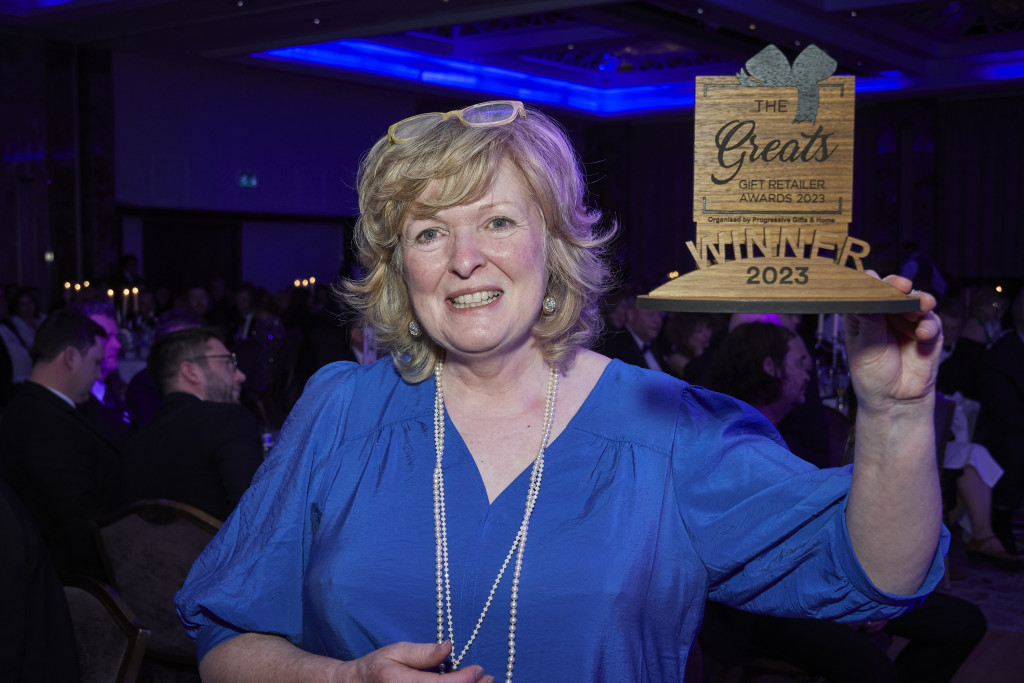 Reveals Karen: "We've already had a lovely response on social media, and from some of our local customers and suppliers. The trophy is sitting proudly in the main shop window and is currently creating a lot of interest. Hopefully we will get some good press coverage this week  to promote both the Rowan Tree, and Budleigh Salterton, as a special place to visit and shop."
Also thrilled to bits were Maybugs' co-owners, Greg Rose and John Dale, winners of The Greats Best Retailer Initiative award category. "Winning a Greats award is the ultimate recognition of all our hard work, and it means the world to us and our team," emphasised Greg. "The Initiative award is a very special one, as we are passionate about helping all the independents in our towns, and using our local brand awareness to drive footfall for everyone. To be recognised for that by our peers is just the best feeling."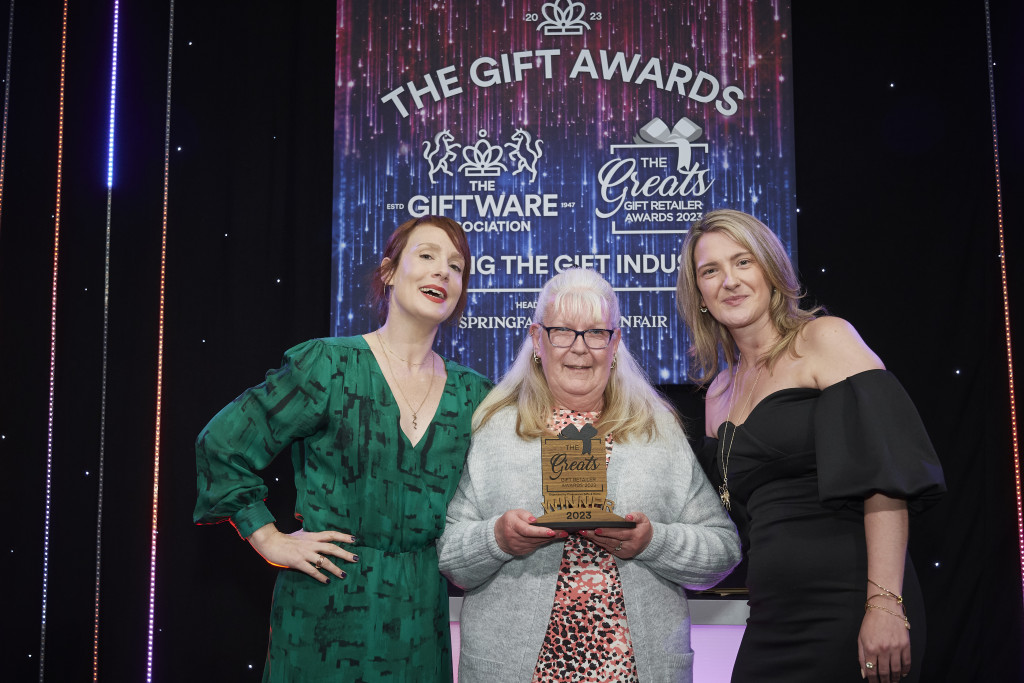 As Heidi Hopkins, owner of Serendipity in Kirkham put it: "To be nominated was exciting but to win the Independent Gift Retailer of the Year – Midlands & Wales category has blown us away and is an endorsement for our fabulous team that all the hard work is paying off!
We are so grateful and very excited, and will be planning events where we can celebrate, to include our next big live fashion event where we will be having an extra glass of bubbly! We don't forget that it's our customers who make us succeed, and they are the ones who form the Serendipity tribe. We look forward to keep going forward," adds Heidi.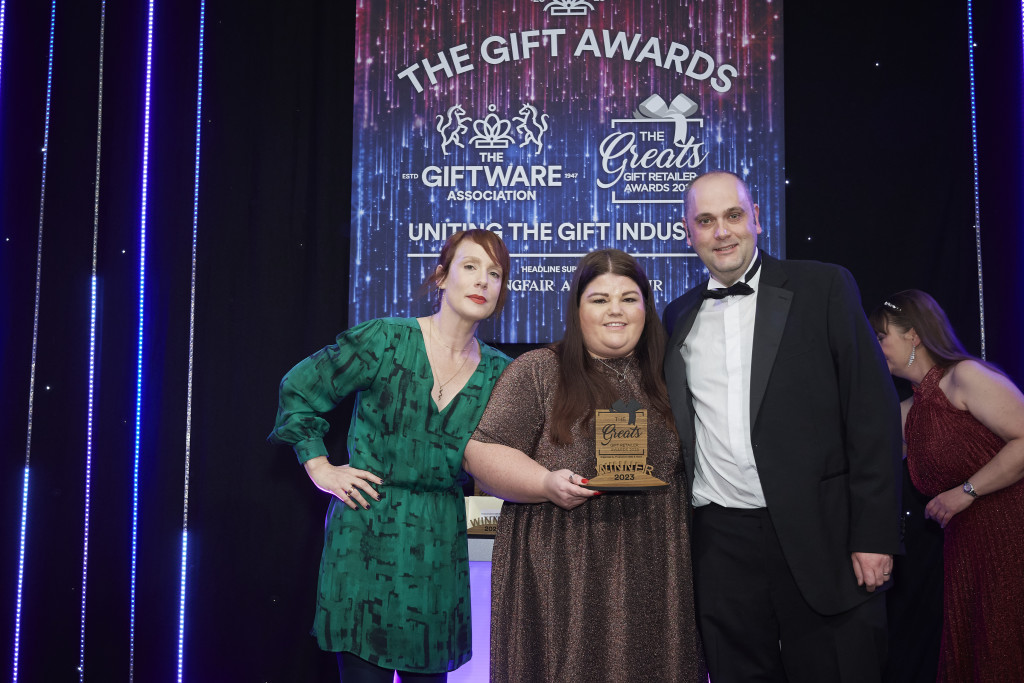 To view The Gift Awards images, click here maxpublishing.shootproof.com/gallery/TheGiftAwards2023
 Top: The Rowan Tree's Greats trophy has taken pride of place in the shop window.