The winners of the inaugural The Gift Awards 2022 – uniting The Gift of the Year Awards (owned by the Giftware Association) and The Greats Awards (owned by Max Publishing) – were announced this evening (Thursday 12 May) at a glittering industry event, held at London's Royal Lancaster hotel.
Hosted by comedian Charlie Baker, the Awards were attended by over 400 guests, spanning gift retailers, suppliers, manufacturers, reps and agents, who shared in the joy as the delighted winners made their way to the stage to collect their trophies.
In her welcome speech, Sarah Ward, ceo of The Giftware Association, told guests: "This is a special birthday for The Greats, which celebrate its 20th birthday and, indeed, for the Gift of the Year Awards, as we are now in our 45th year. Both awards this year have been bigger than ever before – no mean feat given the current circumstances. Yet it is exactly in challenging times, that we need to come together, that Awards like ours here this evening gain even greater prominence. Why? Because this is where we show strength, where we connect the whole industry. Because this is where we shout from the rooftops about you all – each finalist here who deserves to be buoyed by an industry coming together to champion your excellence. Because this is where change comes, this is where business is done, this is where you are propelled into a future with more people knowing your name and knowing what makes your brand special. This is where we futureproof each other and our industry."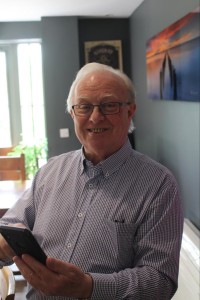 Joining Sarah on stage was Sue Marks, editor of Progressive Gifts & Home/GiftsandHome.net, who added:  "With so much uncertainty at the moment – inflation, increasing energy and fuel costs, and, of course, the heart-breaking war in Ukraine, it's important to celebrate any uplifting moments, with both the Gift of the Year and the Greats awards recognising and rewarding achievements during 2021 – a year massively affected by Covid – with both retailers and suppliers demonstrating just how resilient the gift sector has shown itself to be."
The final award of the evening was The Greats Outstanding Achievement Award, (sponsored by the British Allied Trades Federation), which was presented to Ronnie Pavey, founder and chairman of Lesser & Pavey, for his long standing and continuing contribution to the gift industry.
---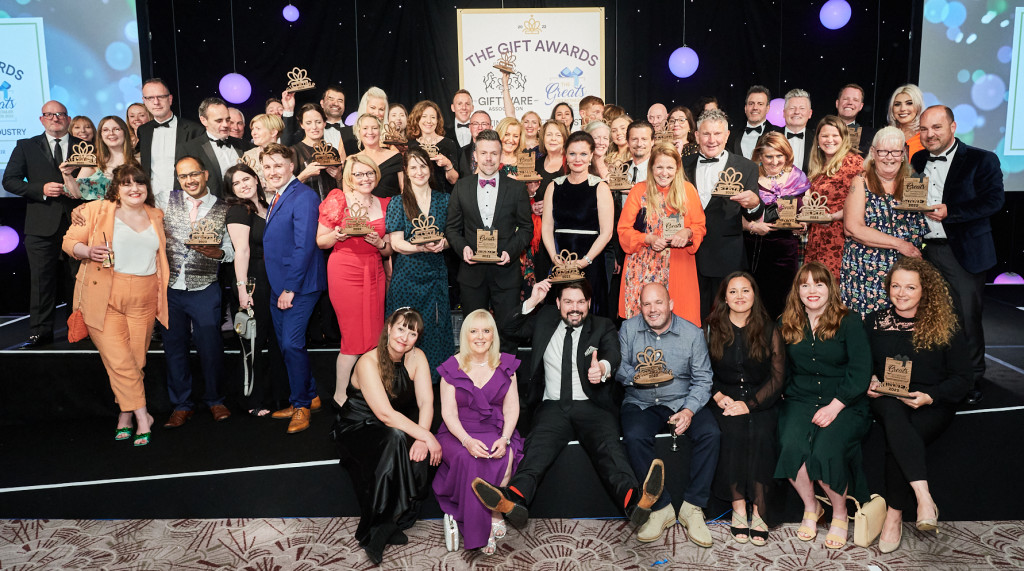 The winners of The Gift Awards 2022 are: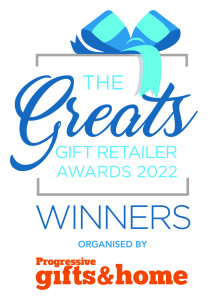 THE GREATS AWARDS 2022 – RETAIL AWARDS CATEGORIES
London, South, South East & East Anglia (sponsored by Gift Republic)
-Maybugs, Eastbourne and Hailsham
Midlands & Wales (sponsored by Widdop & Co)
-Nest, Broughton Astley, Stoneygate and Thurlaston Garden Centre
North, N. Ireland & Scotland (sponsored by Joe Davies)
-Presentation Cards & Gifts, Barrowford
West & South West (sponsored by Abysse Corp)
-Cranbornes, Dorchester and Shaftesbury
Best Newcomer Gift Retailer (sponsored by Life Charms)
-Gifts of Wales, Welshpool
Best Specialist Multiple Retailer Of Gifts (sponsored by Lesser & Pavey)
-Brocante
Best Department Store Retailer of Gifts (sponsored by Carte Blanche Greetings)
-Austins, Newton Abbot
Best Non-Specialist Retailer Of Gifts (sponsored by Talking Tables)
-Lovely Libby's, Rayleigh
Best Garden Centre Retailer Of Gifts (sponsored by Enesco)
-RHS Garden Bridgewater, Salford
Best In-Store/Window Display (sponsored by Gisela Graham)
-Mooch Gifts & Home, Bewdley and Stourport-on-Severn
Best Retailer Initiative (sponsored by Candlelight)
-Paper Tiger, Edinburgh
---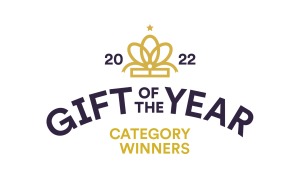 THE GIFT OF THE YEAR AWARDS 2022 – PRODUCT AWARD CATEGORIES
Best Beauty, Bath & Spa Product or Range (sponsored by Ankorstore)
-Remedial Aromatherapy Candle Collection from ChilliWinter Isle of Wight
Best Branded Gift Product or Range (sponsored by Brand Licensing Europe)
-Peter Rabbit Collection from Blade & Rose 
Best Card & Wrap Product or Range (sponsored by Progressive Greetings Live)
-Greens & Greetings Collection from Shroot 
Best Children's, Educational and Pre-School Product or Range (sponsored by The Insights Family)
-The Plantable Children's Book from Willsow
Best Commemorative, Collectable and Charitable Product or Range (sponsored by Battersea Dogs & Cats Home)
-Guide Dogs for the Blind Association Accessories Range from Just Trade
Best Contemporary Gift Product or Range (sponsored by Spring Fair)
-Smart Moon Lamp from Gingko Design
Best Design & Craft Product or Range (sponsored by Yodel)
-RecycleMe Kits from Inside Out Toys
Best Ethical and Sustainable Gift Product or Range (sponsored by Products of Change)
-The Plantable Children's Book from Willsow
Best Fashion Accessories Product or Range (sponsored by Top Drawer)
-Whistler Tree Cork Collection from Blank Canvas Eco 
Best Festive & Occasions Product or Range (sponsored by Progressive Gifts & Home)
-Merry & Bright Village Advent Calendar DIY Craft Kit from Two For Joy Illustration
Best Food & Drink Product or Range (sponsored by Pringles)
-Indian Spice Tin and Silk Sari Wrap from Spice Kitchen
Best Home and Garden Product or Range (sponsored by the Creative Industries Association)
-Window Dressing from Fallen Fruits
Best Home Fragrance Product or Range (sponsored by Cardzone)
-Memories Candles Collection from FYG
Best International Product or Range (sponsored by Faire)
-London Calling Global Collection from Rocket68
Best Kitchen & Dining Product or Range (sponsored by HousewaresNews.net)
-Halo Cotton Dish Covers from CLAYSPOON
My Gift Of All Time (sponsored by Wallace & Gromit)
-The Modular Collection from Concrete & Wax
Best Novelty Product or Range (sponsored by Autumn Fair)
-Heinz Tomato Ketchup Grow Your Own Tomatoes Kit from Kimm & Miller
Best Own Label Product or Range (sponsored by Sourcing Support Asia)
-Wetland Wildlife Origami Kit from Clockwork Soldier
Best Pet Gift Product or Range (sponsored by The Giftware Association)
-Doggy Baking Co's Paw-Licking Baking Kits from The Bottled Baking Co
Best Stationery Product or Range (sponsored by PGBuzz.net)
-Sucseed Notebook from VENT for Change
Best Tech &/or Gadget Product or Range (sponsored by Aspin)
-Arcade In A Tin Collection from Fizz Creations
Best Gift Under £15 (sponsored by Method UK)
-Dunked Collection from Dunked
Judges' Choice (sponsored by Home & Gift)
-The Plantable Children's Book from Willsow
All photos from The Gift Awards 2022 event will appear on the following websites over the next few days:
www.thegiftawards.com; www.giftoftheyear.co.uk; www.thegreatsawards.co.uk