Talking Tables – which has been shortlisted in the sustainability categories for two major Awards: the Entrepreneur of the Year Awards and Scale Up Awards –  is celebrating its first anniversary as a B Corporation this month (September).
Reflecting on its ten key goals, the company highlights that, as part of a commitment to sourcing closer to home, it is tracking at 39% from Europe, ahead of its year target of 36%.
It has also achieved First Mile Gold Status – signifying that it is recycling 80% of its waste at its head office. It also hopes to reduce water and energy usage at head office by 10% this year, and has hit its reduction target for the use of single use plastic – coming in at 4% for its new Autumn/Winter collection.
Plus, as part of a move to use more recycled and upcycled materials, it has introduced recycled glass bud vases as well as upcycled fabric bunting and Christmas 'tinsel'.
The company has also introduced a product guarantee for consumer customers called the Happiness Guarantee – a commitment to making occasions special. If customers feel that their purchase didn't brighten their gathering, Talking Tables will provide a free order of equal value.
In addition, Talking Tables is supporting other B Corporations through joint collaborations across social channels. Recent hook ups include Charlie Bingham, Punchy Drinks and Noughty Wine.
The company is also extending the life of its games via on pack messaging inviting players to pass them on once they have finished with them. It is further supporting this initiative by planting ten trees with Ecologi when customers take a game to a charity shop and post an image on social media.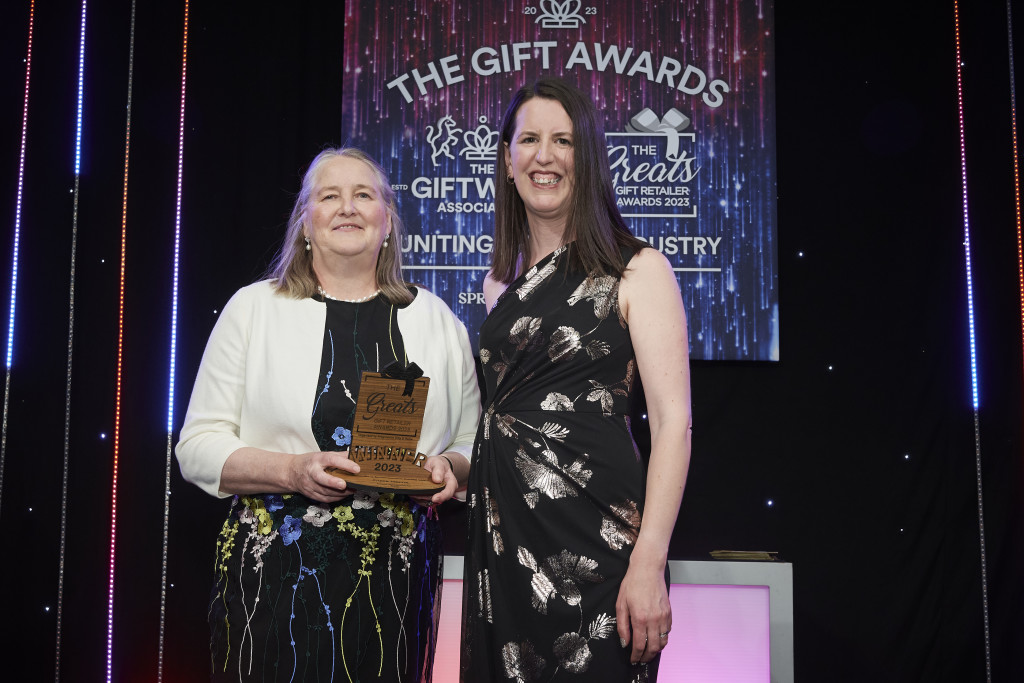 Other areas of focus that Talking Tables is working on this year include:
–using new carbon measuring tools to understand the key levers of change it can implement to reduce the carbon impact of products as it continues its net zero journey.
-supporting 200 community events via product donations and volunteering, based on extending the joys of gatherings to as many people as possible, especially those who may have less opportunity to get together. For example, the company works at a national level with Re-engage, the charity committed to bringing the socially isolated elderly together via tea parties, and locally with the Lifeline group, hosting parties at head office for its members. It also donates 'birthday boxes' to foodbanks.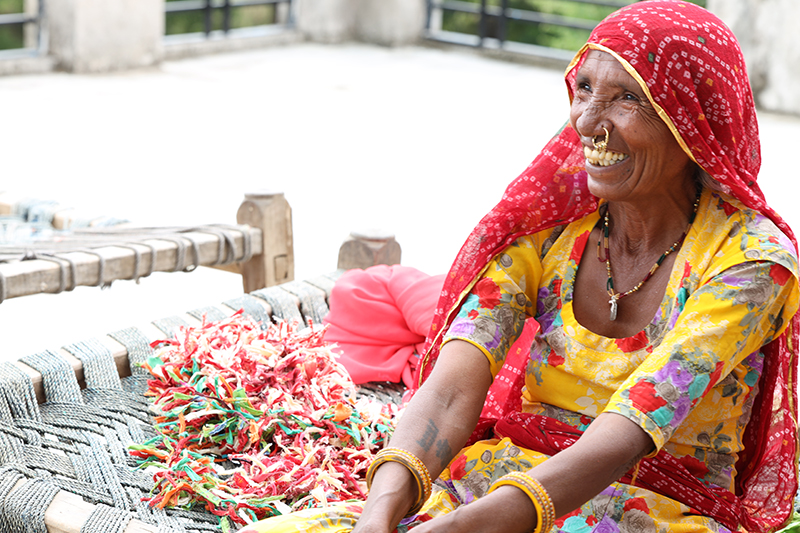 Additionally, in terms of social impact, Talking Tables is looking to continue its Great Place to Work status which will involve passing an independent staff survey this Autumn. It is also holding its third inclusivity month in October around Black History month. Every quarter, Talking Tables puts the spotlight on one of its communities via a series of team led activities to both celebrate and increase understanding. Previous events that this year have revolved around carers and LQBTQ+.
"I wish to do business in the best way I can, and the B Corp structures immediately resonated with my values," states Talking Tables' founder Clare Harris. "When out shopping for myself or the business, I now gravitate to those products with a B Corp logo so that I give my spending pennies to brands who also seek to do business in a better way."
Top: The Talking Tables team is shown hosting a Life Line community party at the company's head office.