A new Spring Fair campaign is placing a focus on discovering new products alongside the people and stories behind them.  "We are pulling out all the stops to produce a show dedicated to the magic of product discovery, inspiration, and community," states Hyve's divisional managing director Nicola Meadows. "Product and people will be at the heart of everything we do."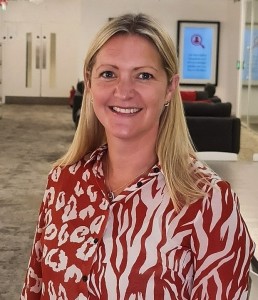 Continues Nicola: "The UK retail community is awe-inspiring, and we hope to create a show that reflects the drive, passion, devotion, and hard work of all our customers, whether they are established global brands, artisan-maker start-ups, department stores or independent boutiques."
She confirmed that some sectors are already sold out, with many returning exhibitors taking bigger stands reflecting a revived demand for new products. "We're also thrilled to welcome many big names exclusively to Spring Fair as well as seeing the reappearance of  businesses who haven't shown since before Covid, with a snapshot of this newness in the next edition of the Little Black Book." (A registration email will be going out in December to enable visitors to secure a hard copy).
The show will feature 13 product sectors: Gift; The Summerhouse; Home, Living & Décor; Housewares; Everyday; Beauty & Wellbeing; Greetings & Stationery; Kids, Toys & Play; Christmas; Floral & Seasonal Decorations; Party & Celebrations and Moda.
Spring Fair will also be hosting the live judging of the Gift Of The Year Awards, (GOTY), organised by The Giftware Association, as well as the GOTY finalists showcase, with a 5% discount offered to all GA members to help with exhibiting costs.
Spring Fair takes place from 4-7 February, 2024 at the NEC. Visit www.springfair.com
Top: Talking shop on the Sass & Belle stand  at Spring Fair 2023.