Source Home & Gift (4-7 February, NEC), co-located with Spring Fair, has partnered with Retail Economics to deliver retail trends and insights at the show across its digital and social platforms, as well as via webinars, and will be hosting a webinar with the company's ceo, Richard Lim, this Wednesday, 15 November at 11am.
The 'UK Retail Landscape – Outlook and Opportunities for 2024' webinar will provide an overview of the UK retail market, while examining consumer trends, as well as the opportunities and trends present across major retail categories, to include home, fashion and garden. Richard will also be sharing insight into macro trends that may impact 2024 performance, along with strategies to mitigate the risks.
Register at www.bigmarker.com/hyve/Trends-and-Opportunities-in-UK-Retail-for-2023-2024.
The company, an independent economics research consultancy, is focused on the UK consumer and retail industry, and will also be delivering monthly blogs on the retail landscape and consumer trends. They will be available at www.source-homeandgift.com/latest-articles
"As we continue to grow our sourcing shows, we know how important it is to provide our audiences with year-round retail insights to help them understand the key economic drivers behind UK retail and consumer sectors and help offer a competitive edge through deeper insights of the retail industry," comments Suzanne Ellingham, director of Sourcing, Source Home & Gift. "With world class research, Retail Economics transform information into actionable insights, so this webinar is a must-attend."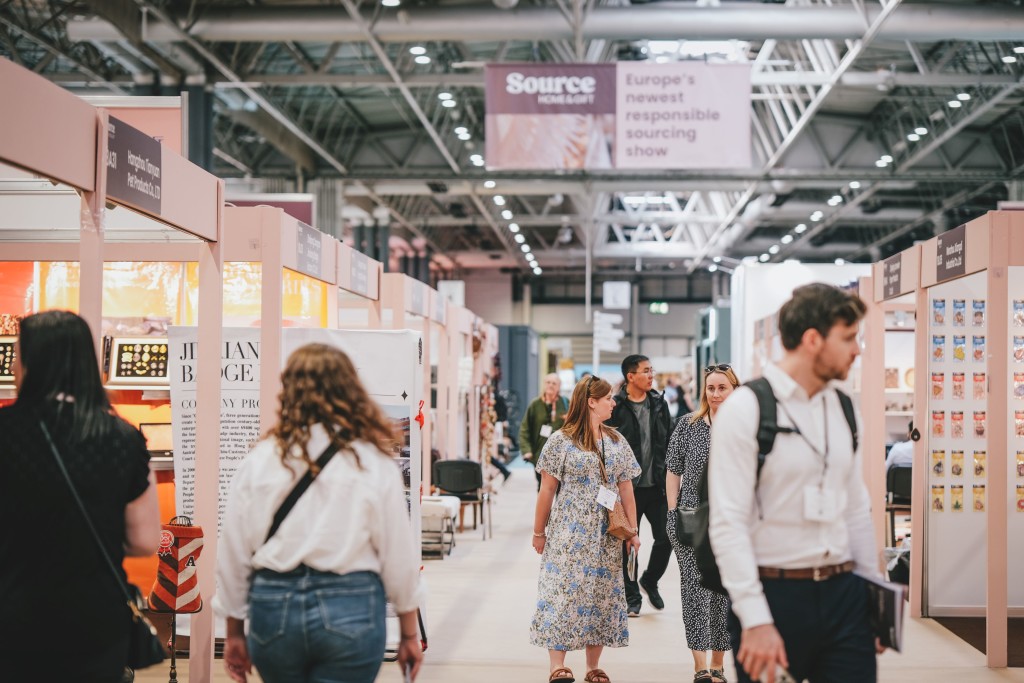 Source Home & Gift has also partnered with retail trends consultancy Insider Trends, launching a Transparency Report exploring what transparency and accountability really looks like in retail. It will be looking at whether retail can ever truly consider itself sustainable when it's all about the sale of new things; how even resale, repairs, and rental have an environmental impact and are treated as add-ons for businesses who make money selling new products; and a move away from terms such as 'sustainable', with the report outlining how retail and fashion can move forward.
To launch the report, there will be an Insider Trends Report webinar on Thursday 23 November at 11am. The session will provide an overview of the UK retail market, while examining consumer trends, the opportunities and trends present across the fashion landscape, and why sustainable and ethical sourcing matter to UK consumers.
Register at www.bigmarker.com/hyve/Insider-Trends-Report.
Source Home & Gift will again be showcasing producers from countries that include the UK, China, India, Africa, the Philippines and Nepal, with eight sectors including Gifts, Homewares, Stationery & Greetings, Toys, Packaging, Furniture, Textiles, and Technology & Services.
Visit www.source-homeandgift.com
Top: Retail Economics' ceo, Richard Lim, will be sharing his insights on the UK Retail Landscape during a webinar that takes place at 11am on Wednesday 15 November.