Small Business Saturday has unveiled a major programme of online mentoring and training during November as part of the campaign's tenth anniversary celebrations.
"Small Business Saturday has always been about supporting and celebrating the UK's fantastic entrepreneurs," explains Michelle Ovens CBE, director of Small Business Saturday UK. "This package of support is intended to give small firms a major boost as they face a barrage of challenges from all angles this winter."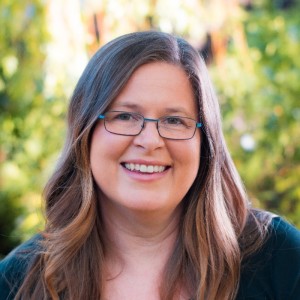 To help small UK businesses deal with the current economic challenges, they are being offered free business support by signing up for the campaign's programme of virtual workshops and one-to-one mentoring, which forms part of Small Business Saturday's nationwide roadshow.
Supported by BT Skills for Tomorrow, 'The Tour' will be travelling to 23 locations across the UK to profile small businesses from Monday 31 October. There will also be over 20 free digital workshops delivered by leading experts, along with hundreds of free online coaching spots with experienced business mentors.
"Once again small businesses are facing another challenging year and having to think strategically in order to succeed," states Chris Sims, BT's managing director for Small and Medium Enterprise. "Earlier this year, BT launched a new customer charter with a commitment to step up free digital skills training for small businesses and working with partners such as Small Business Saturday on initiatives like The Tour is an important route to deliver this."
Chris continued: "it's a brilliant way for small businesses across the country to gain support in digital skills and grow their capability for the future."
Small business from anywhere in the country can sign up for workshops on a range of useful topics, from sales and digital marketing to managing time and money, including:
Those attending at least ten workshops will receive a large luxury candle from Scottish candlemaker Jo Macfarlane in time for Christmas. There will also be opportunities for entrepreneurs to tell their stories and network on Small Business Saturday's social media channels.
A Small Business Happy Hour, featuring giveaways from local businesses, will also be open to all to enter each weekday at noon.
Small Business Saturday, which takes place on 3 December,  celebrates small business success and encourages consumers to 'shop local' and to support businesses in their communities.
To book onto the workshops, businesses should visit smallbusinesssaturdayuk.com/the-tour.
Mentoring slots can be booked via the My Small Business section of the Small Business Saturday website, where firms can login or create a profile, and click on 'The Tour 2022' tab smallbusinesssaturdayuk.com/my-small-business.
Top: Among the independent gift retailers taking part in this year's Small Business Saturday campaign is Cathy Frost, owner of Loveone in Ipswich.