Buyers are being invited to register for Scotland's Trade Fair Spring which takes place from 22-24 Jan 2023 at the SEC in Glasgow. Around 500 exhibitors, many who only exhibit to trade at the show, will be unveiling new ranges, showcasing gifts, jewellery, textiles and homewares, with Scottish made products renowned for their quality and creativity.
"We always aim to offer our visitors a really enjoyable buying experience at the show with plenty of innovation, a wide range of products and a day that is fun sourcing new items and meeting old friends," states show director Mark Saunders. "With an improved layout and a host of new exhibitors the 2023 show is a must for buyers."
On the trends front, show organisers Springboard Events say that they are already seeing a huge rise in soap and toiletries suppliers. Exhibitors include Siabann, The Highland Soap Company, Lomond Soap, Mella Soap, Shetland Soap Company, Soap & Mhor and many more.
In addition, and central to the show, is the Launch Gallery for new, young suppliers. Exhibitors include macSoap, Oir Soap, The Tale of Ballard & Hill homewares, Victoria Gordan Art Scottish designs, Teeny Tartans, Ballard Homes, Atoms to Astronauts and Lin Pin Crafts.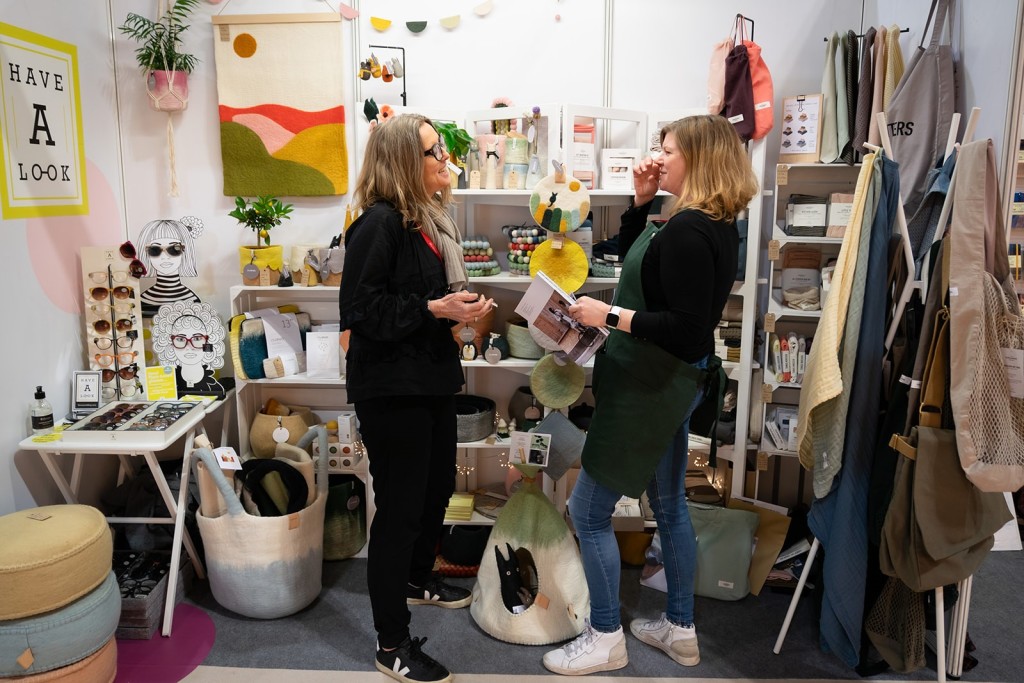 New exhibitors outside the Launch Gallery include Ashwood Candles, Mosney Mill, Bluebell Gray, The Kitchen Witch, The Wee Midgie, Whale & Bird Publishing, Scott's Apothecary, Deborah Cameron Artist, The Coorie Company and Olivia Jacq Jewellery.
Returning exhibitors include Portmieiron, Sea Gems, Highland Stoneware, Ortak, Brook Taverner, Eribe Knitwear, Catherine Redgate and Tessuti.
Meanwhile, the Craft Gallery will be the sector to find knitwear, with exhibitors also including BAKKA, bags from Fernweh, jewellery from Carla Edwards and ceramics from Zoe Scott Designs.
The Talking Shop will again be returning to the show featuring talks, panel discussions and masterclasses. Plus, the Loves Local campaign will be delivering their latest initiatives.
Nessie's Den will also be back to entertain, with emerging suppliers showcasing their products to respected retailers in a light-hearted session.
As always, the Best Product Awards from the show will be judged by leading retailers, with the winners displayed at the heart of the exhibition.
Co-located with Scotland's Trade Fair Spring will be Scotland's Speciality Food Show, which will be showcasing over 100 producers, principally from Scotland.
Visitors can register here: register.visitcloud.com/survey/0gb9v1y1k0n3s
Top: Registration is open for Scotland's Trade Fair Spring.