Well doggone it! Wherever you look in the gift industry nowadays, there's a gift for a pet, or a special something for a pet lover, with dogs, arguably, leading the field. And while gift givers may be planning to cut back on Christmas spending this year, pets will be spared from the impact of the cost-of-living crisis, according to a survey from retailer Jollyes The Pet People.
"The survey confirms what everyone at Jollyes already knows – pets come first," says Jollyes head of marketing, Phil Turner-Naylor. "It wouldn't be Christmas in the UK without the pets we love. Our survey shows pet owners are bending over backwards to make sure their pets are pampered this Christmas."

Almost 70% of pet owners will put a present under the tree for their furry friend this Christmas while 60% are planning to make their pet a special festive feed.  Only one in ten (11%) of people planned to spend more on their friends and families this Christmas and almost half (43%) to spend less (source:  Cison/Maru).
But according to Jollyes, which has over 80 stores across the UK, pet spend is being prioritised – with three-quarters of the population (75%) planning to spend the same or more on their pets this Christmas. And almost as many men (65%) plan to buy a present for their pet as women (71%).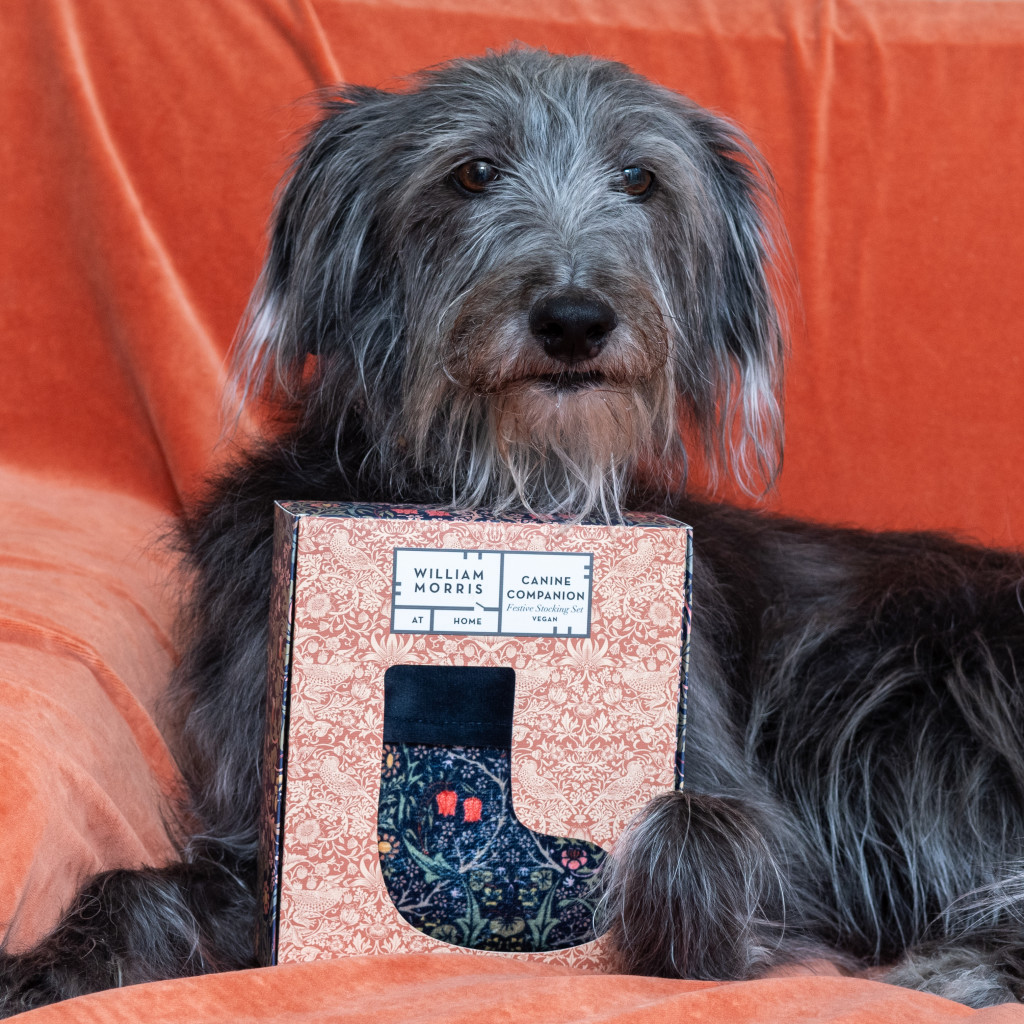 However, the nationwide statistics mask regional variations.  When it comes to a meal with all the trimmings, it's anything but grim up North with over two thirds of owners in the North West (69%) planning to make a special Christmas dinner for their pets, just ahead of the West Midlands (67%) and London  (68%). And while fewer planned the same in the East Midlands, Scotland and the South East, more than half of owners in each of these regions were still planning a special 'dog's dinner' this Christmas.

Meanwhile, dogs will be looking their best on Christmas morning as over a third of owners are planning to treat their pooches to a grooming session. In the North East 63% of dog owners plan to groom their pets for 25 December while more than half in the North West say they will do the same.
To read the pet gifting article in the October/November issue of Progressive Gifts & Home, click through to pages 25-27.
Top: Pets will be top of the gift buying list this Christmas says a survey from Jollyes. Shown is a pooch wearing a Jollyes dog jumper featuring a gingerbread design.