As temperatures sizzled in the '70s, the sun couldn't have shone  any brighter at The Greats Awards yesterday (September 23) as the gift industry came together – retailers, suppliers, reps and agents – at London's historic Honorary Artillery Company.
As the category winners names were read out, there were rousing cheers, the biggest smiles – as well as a few tears – as winners went up on stage to collect their trophies.
Some of the winners shared their reactions with GiftsandHome.net:
"It was totally unexpected, I'm still in the moment, it hasn't really sunk in," said a delighted Kirsty Hammond, manager of No. 14 Ampthill, Ampthill, winner of the Retail Employee of the Year category, sponsored by Method UK, who shed a tear when she collected her trophy. But No.14's owner Jo Barber couldn't stop smiling. "I could not be prouder. We've had the best day and we're going to celebrate for weeks! We've met the most incredible people today."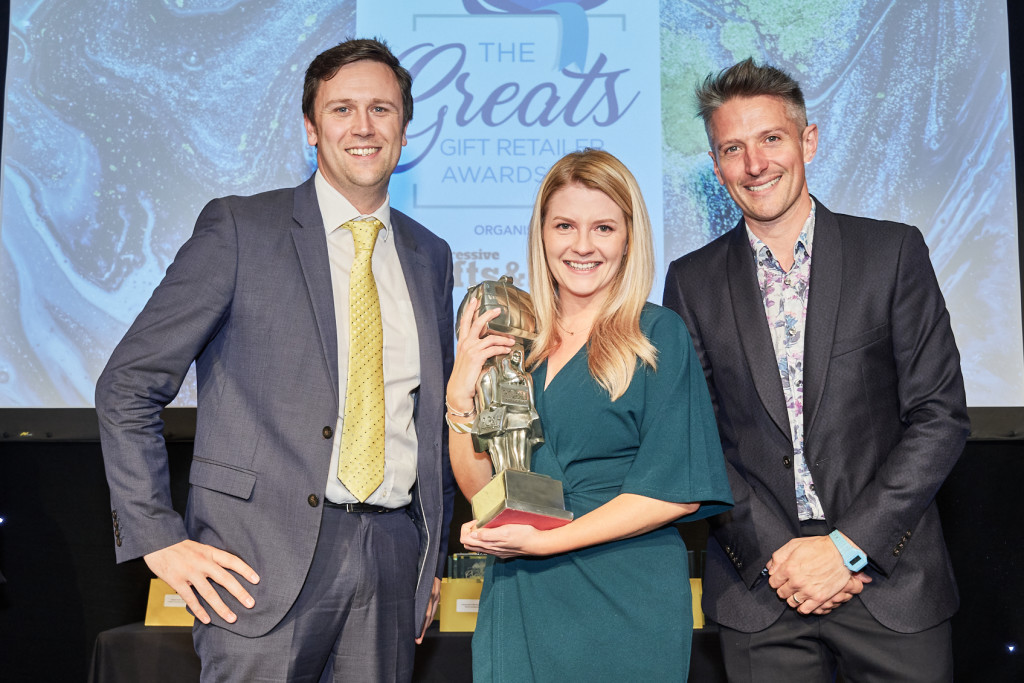 ---
Jon May and Luke Jacks, co-owners of two Mooch Gifts & Home gift shops in Bewdley and Stourport-on-Severn, winners of the Independent Gift Retailer of the Year – Midlands and Wales category, sponsored by Harrogate Christmas & Gift, commented: "We're feeling overwhelmed, flabbergasted that we won. We weren't expecting it at all. There were such fantastic finalists in this category, and we were so pleased to be one of them. To win is just the icing on the cake." Added Luke: "We're completely chuffed!"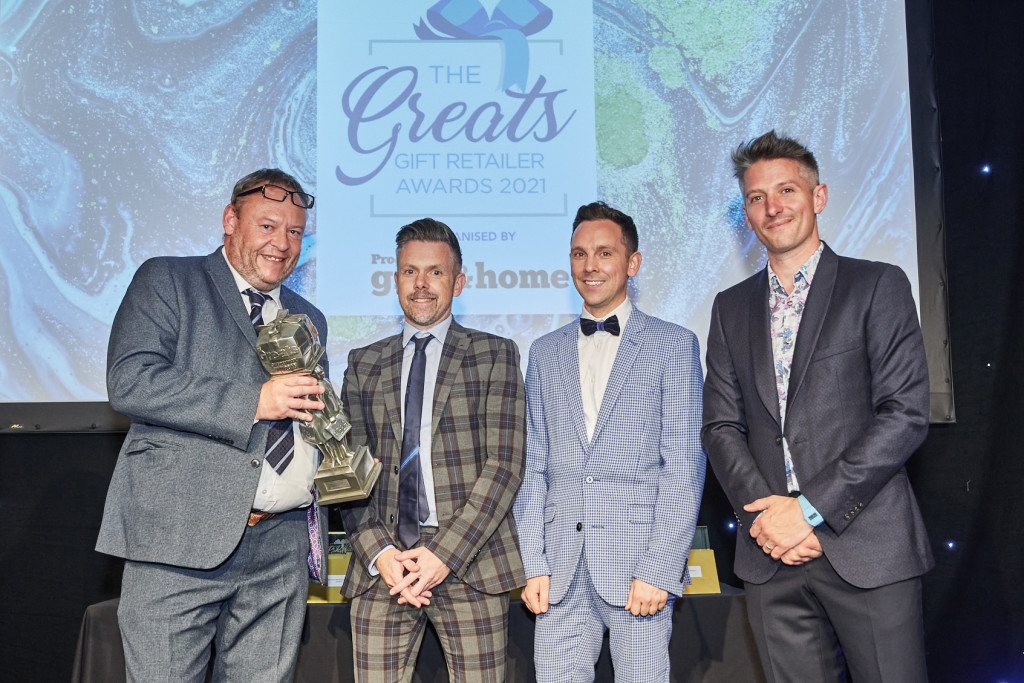 ---
Helen Nicholson, owner of Robert and Ruby In Helmsley, who won the Independent Gift Retailer of the Year – North & Northern Ireland category, sponsored by Joe Davies, was overjoyed with her success. "I'm delighted, over the moon to win such a fantastic award," she enthused.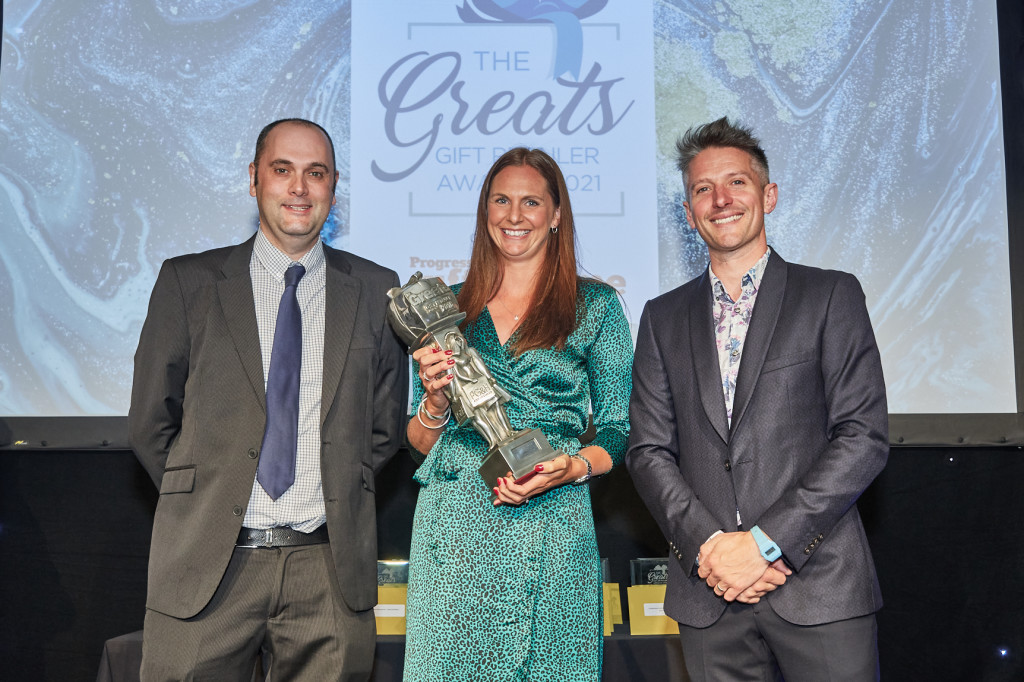 ---
There were also big smiles from Aga and Richard Marsden, co-owners of Highworth Emporium in Highworth, winner of the Independent Gift Retailer of the Year – South West category, sponsored by Progressive Greetings Live, who were there with assistant manager Paula Zielinska, a finalist in the Retail Employee of the Year category. "We are amazed and delighted," said Richard, with Paula revealing: "We had to tell Aga, yes, this is real," with a thrilled Aga admitting: "I didn't expect it at all!"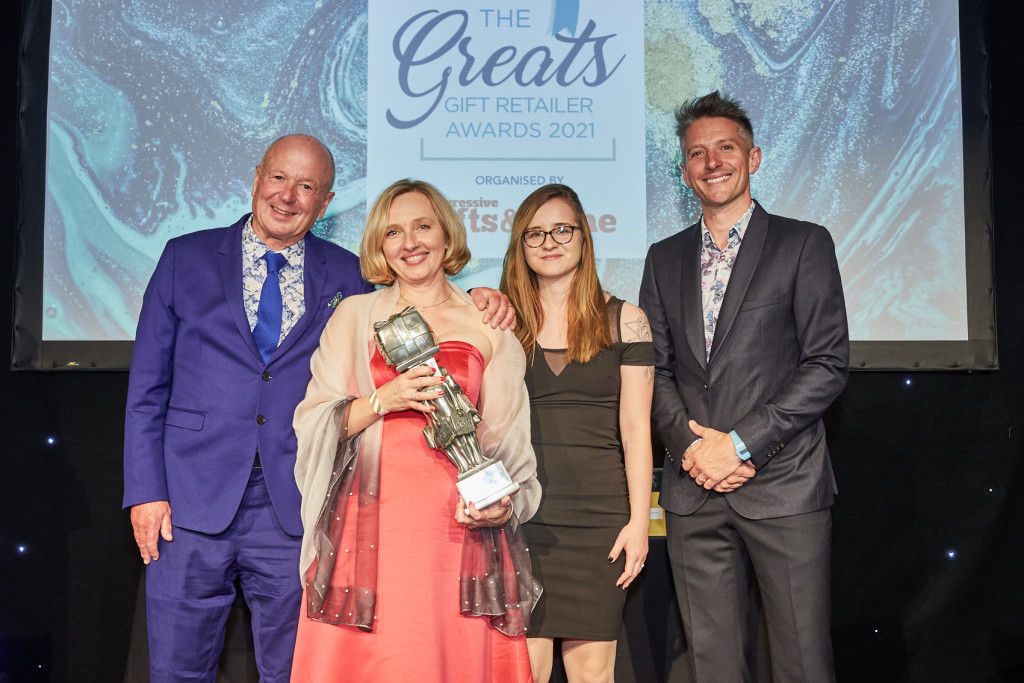 ---
For Jumping Bean, winner of the Independent Retailer of the Year – London category, sponsored by Gift Republic, it was a mix of jumping – and dancing! – up to the stage to collect the award.
"We're absolutely jumping for joy!" enthused co-owners Nilou Noorbaksh and Terry Newton. "I did a cross between a jump and dance on my way to the stage!" laughed Nilou. "We were so surprised. After 20 years of trading this award really means so much to us."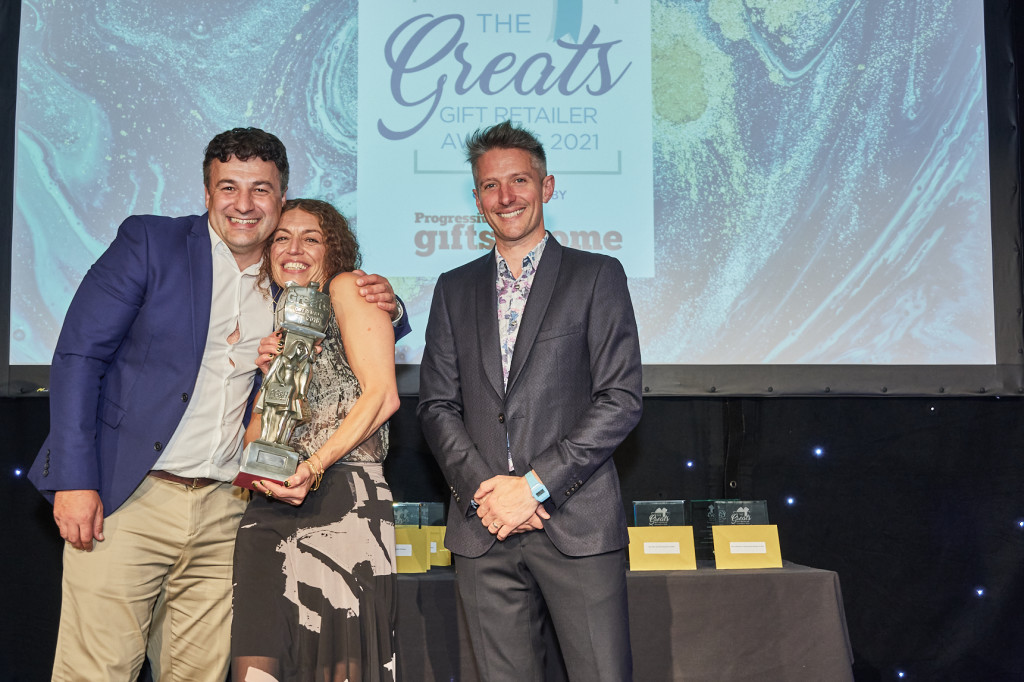 ---
Also revelling in their success, were Priya Aurora-Crowe and Dominic Crowe, co-owners of seven Lark London stores, who won the Best Specialist Multiple Gift Retailer category,sponsored by Products of Change.  "We've been in the industry for over 20 years, and this is one of the most amazing moments of having a gift shop," said Priya.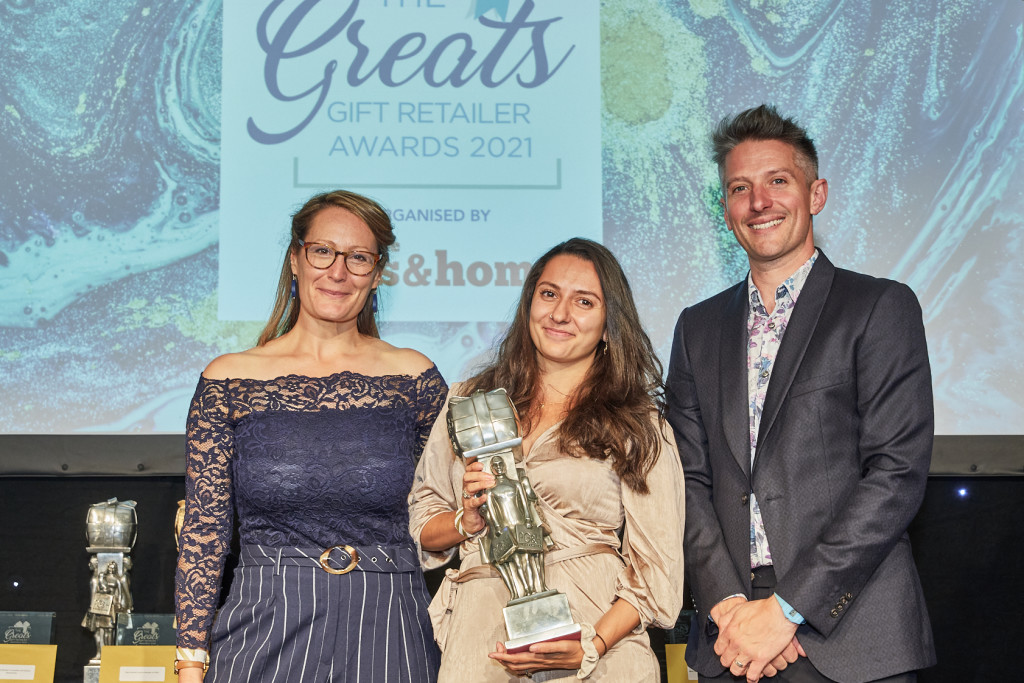 ---
For Sarah Cox, gift buyer at Roys of Wroxham, the award for Best Department store,sponsored by Ashleigh & Burwood, was a true accolade. "I've been the gift buyer for 21 years, and I couldn't be more surprised and delighted with this award," she exclaimed.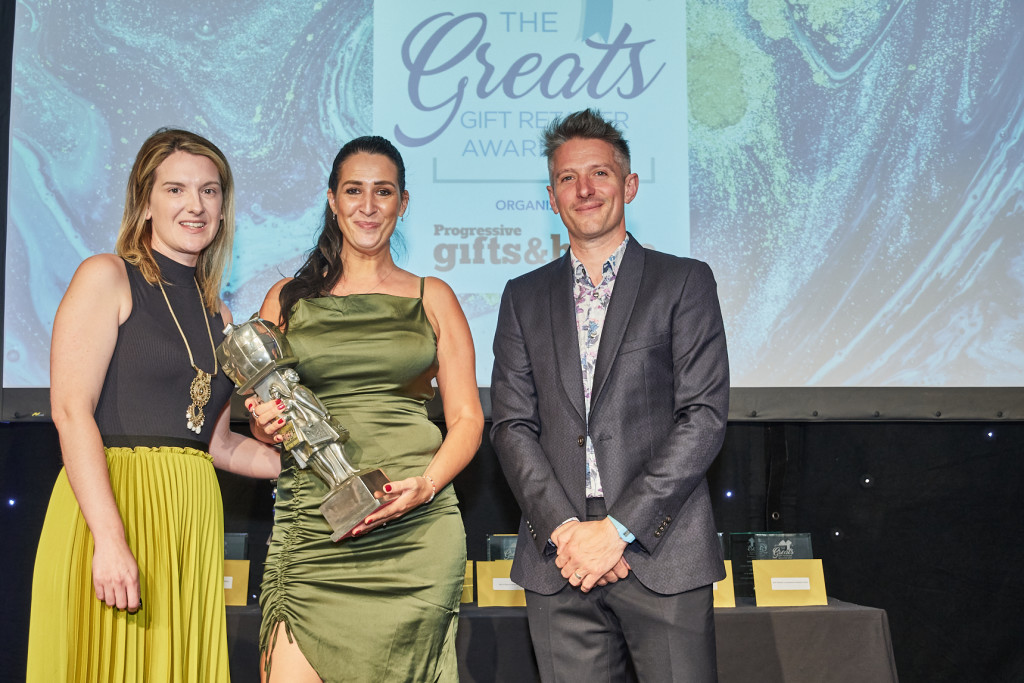 ---
For some winners however, winning a Greats award was a very emotional moment. James Webster, owner of Josie's in Bideford, winner of the Best Lifestyle or Homewares Retailer award, sponsored by HousewaresNews.net, shed a tear when he heard Josie's name called out. "I felt very emotional. I didn't expect it all. We were up against such amazing competition, so I'm feeling very proud."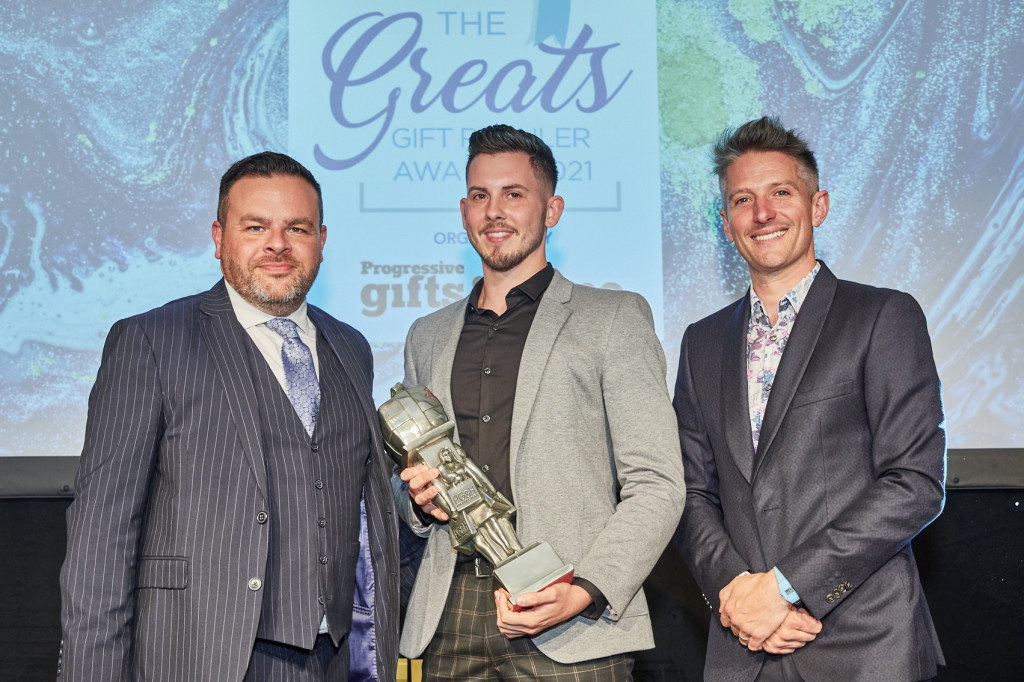 ---
And for Anne Barber, owner of In Heaven At Home in Market Harborough, winning the Best In-Store or Window Display category, sponsored by Gisela Graham, brought back some poignant memories. "The HAC is a very special place for me. It was where I had my first proper date with my husband Justin in 1988 who was in the Artillery Corps. He has sadly has passed away but I felt that he was here with me. Winning the award was the very last thing I was expecting.  I was completely gobsmacked, and I would particularly like to highlight the ladies who work at Heaven At Home and do the window displays. They will be absolutely thrilled."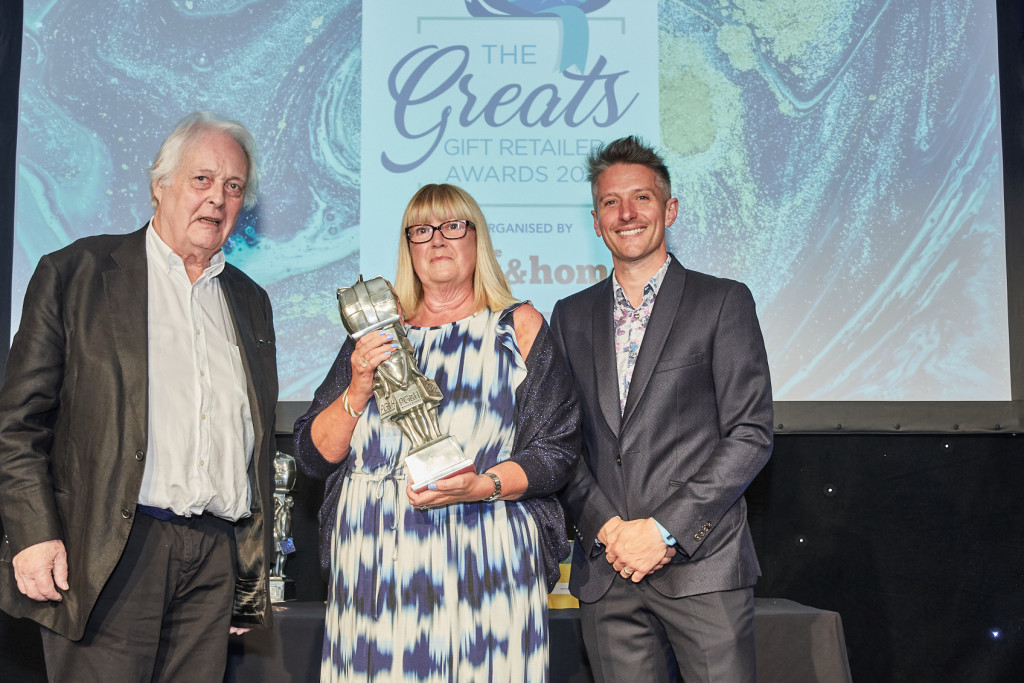 ---
More retail winners photos are shown here: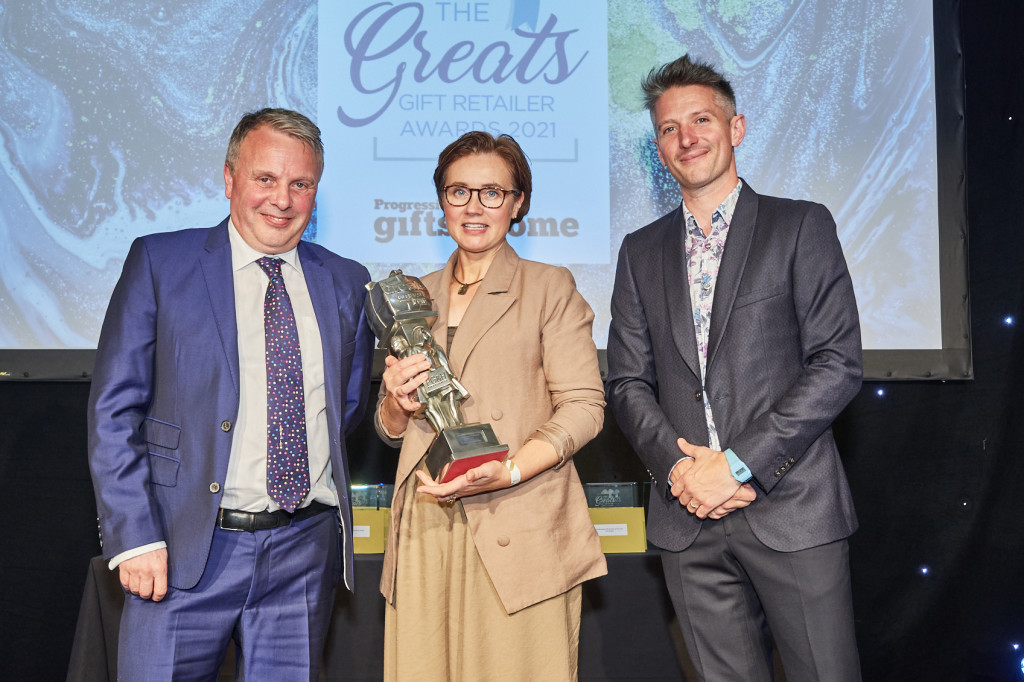 ---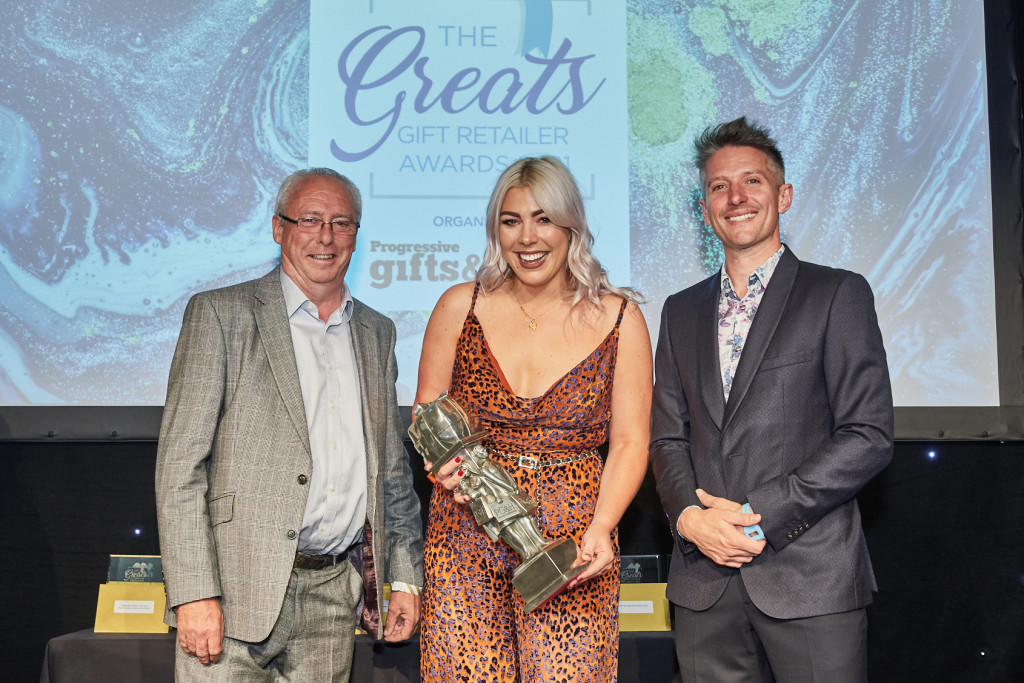 ---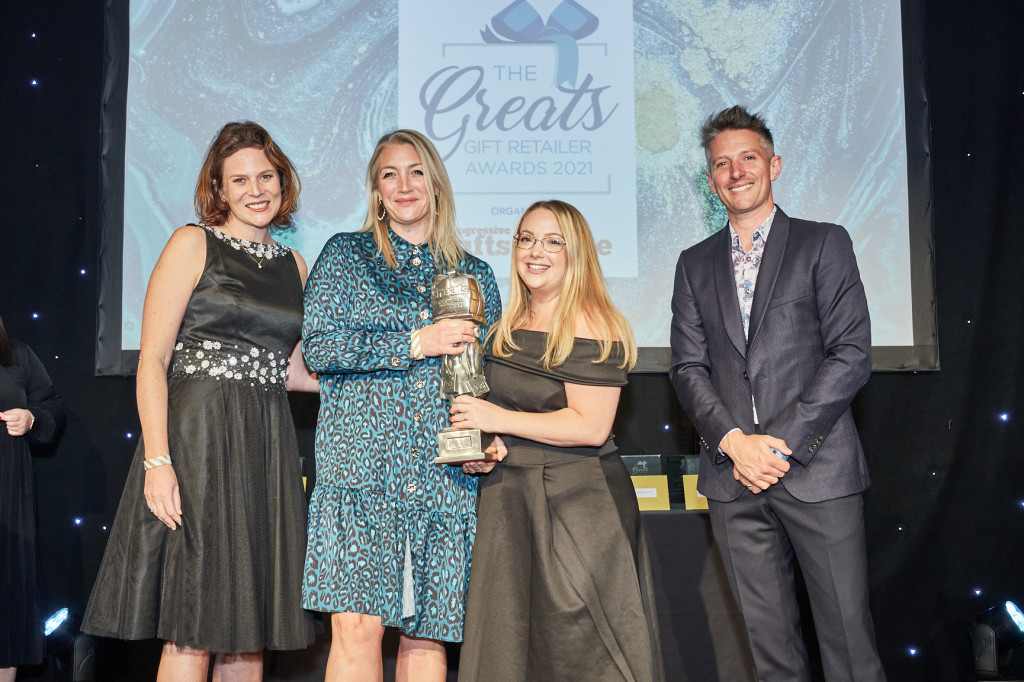 ---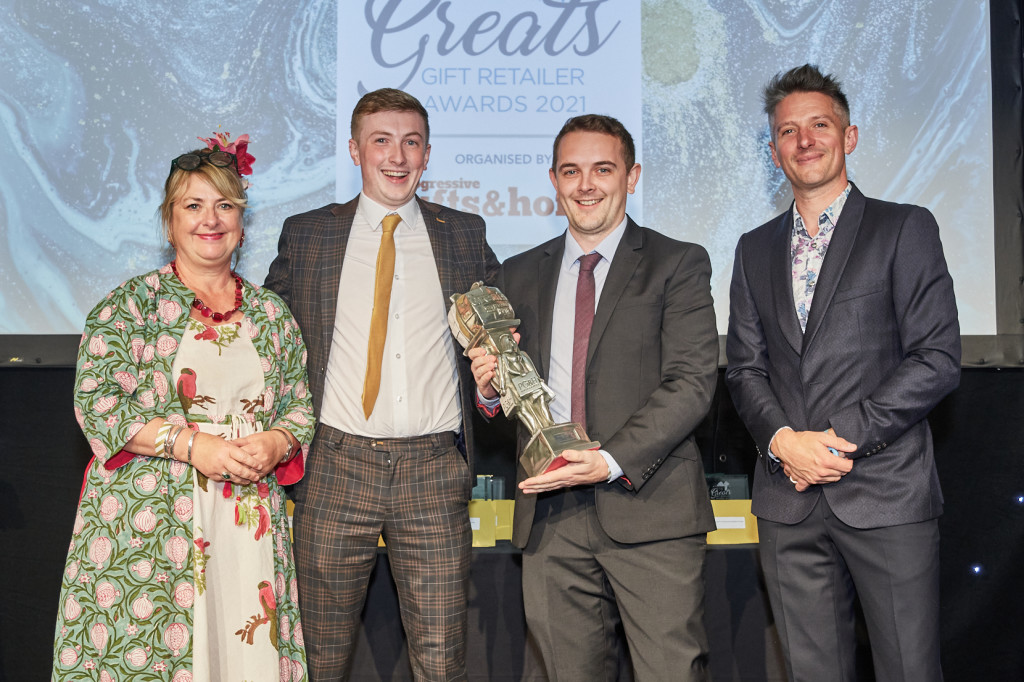 ---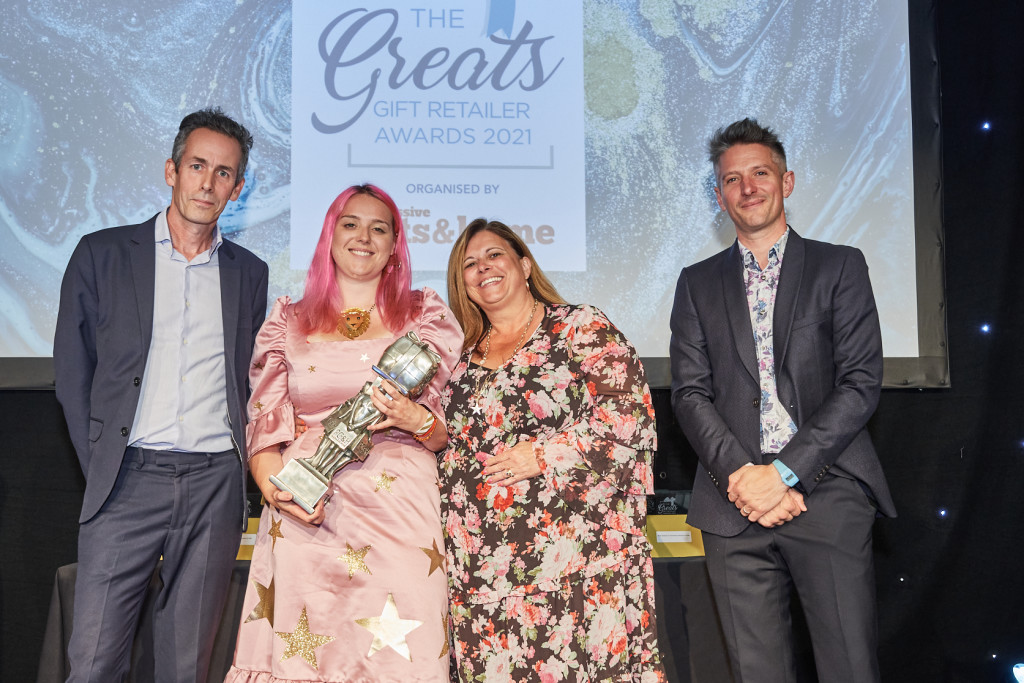 ---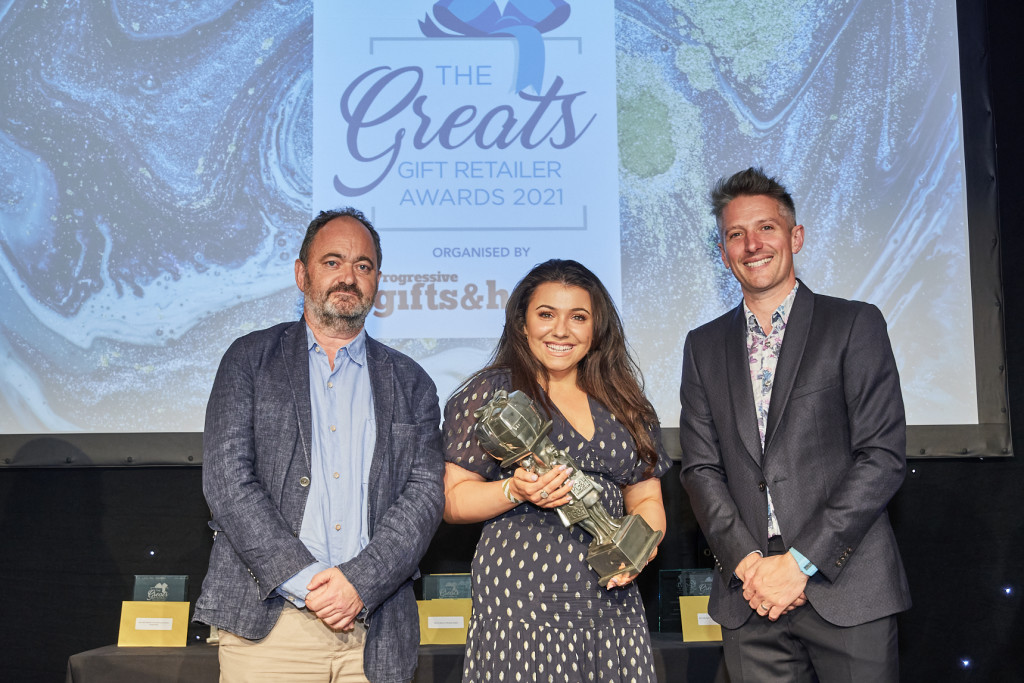 ---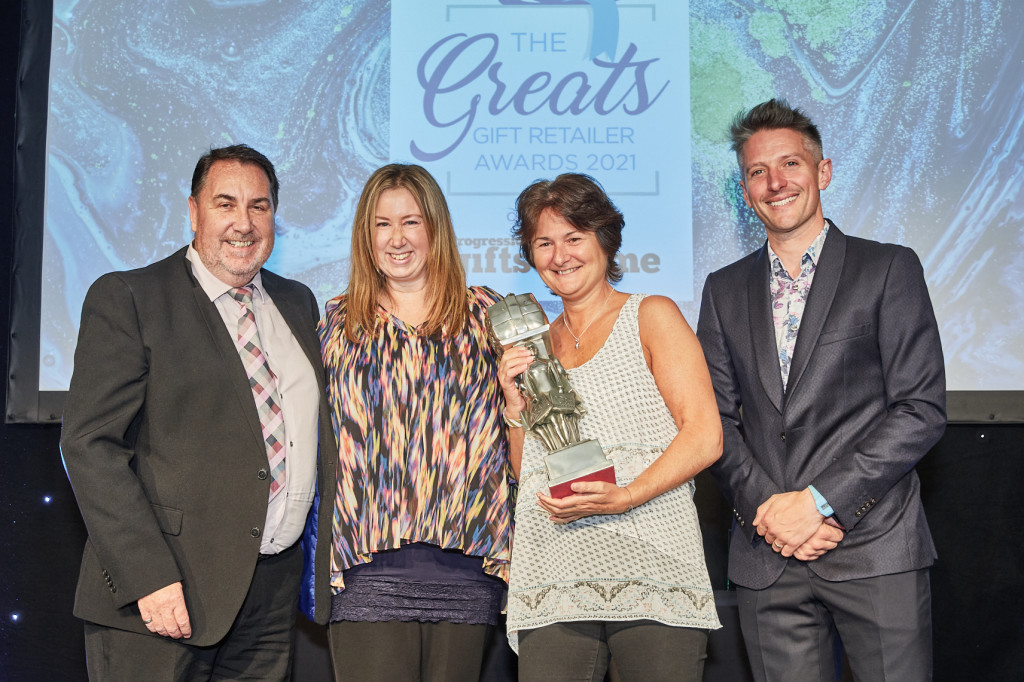 ---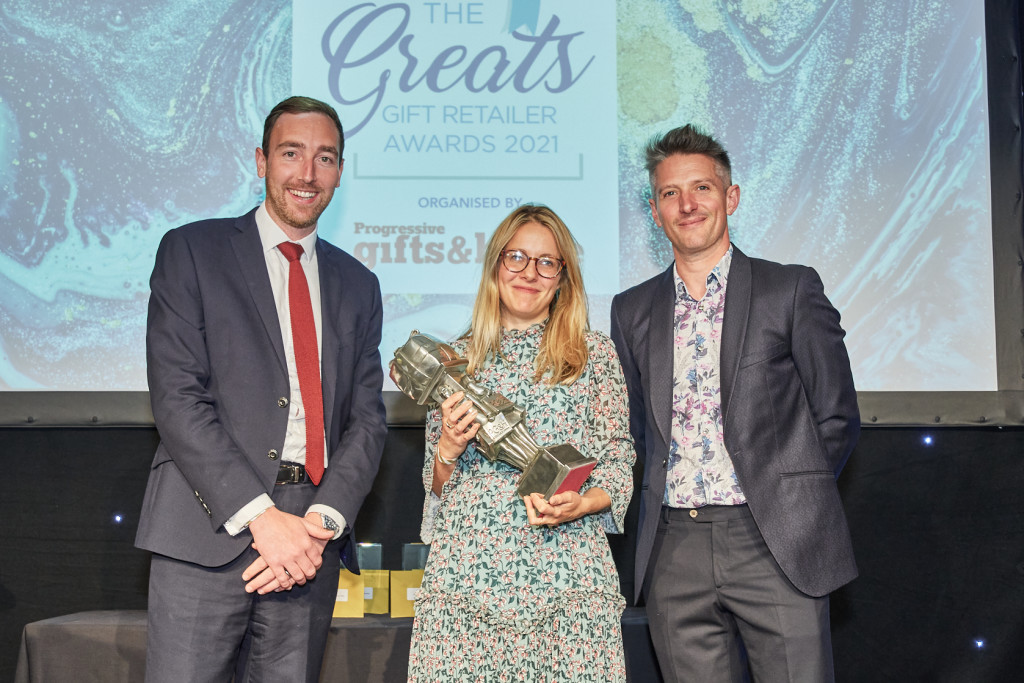 ---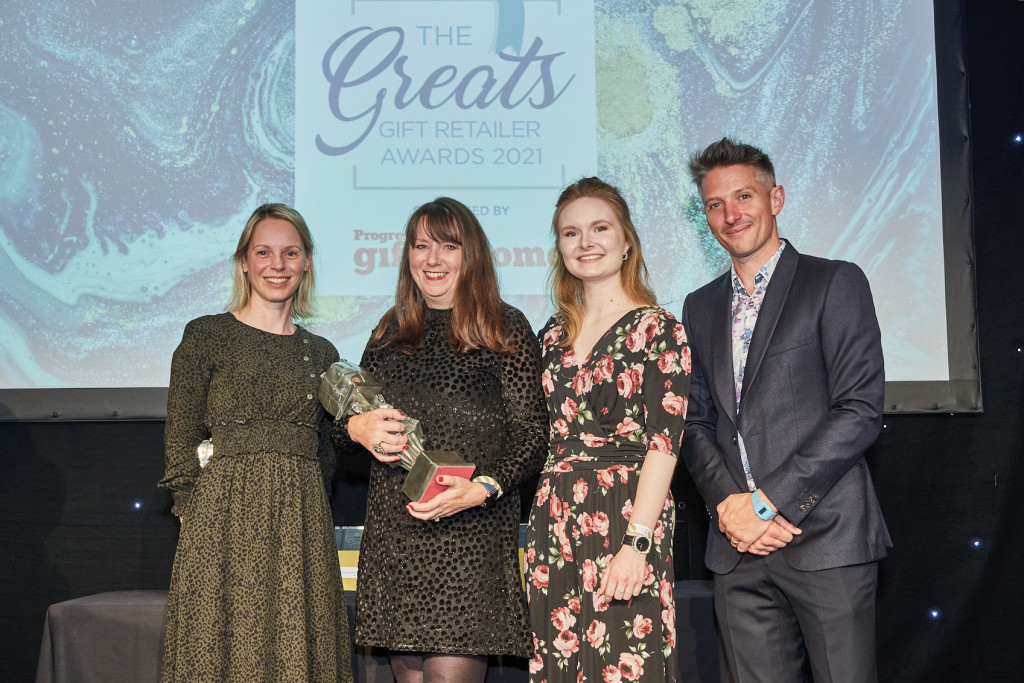 ---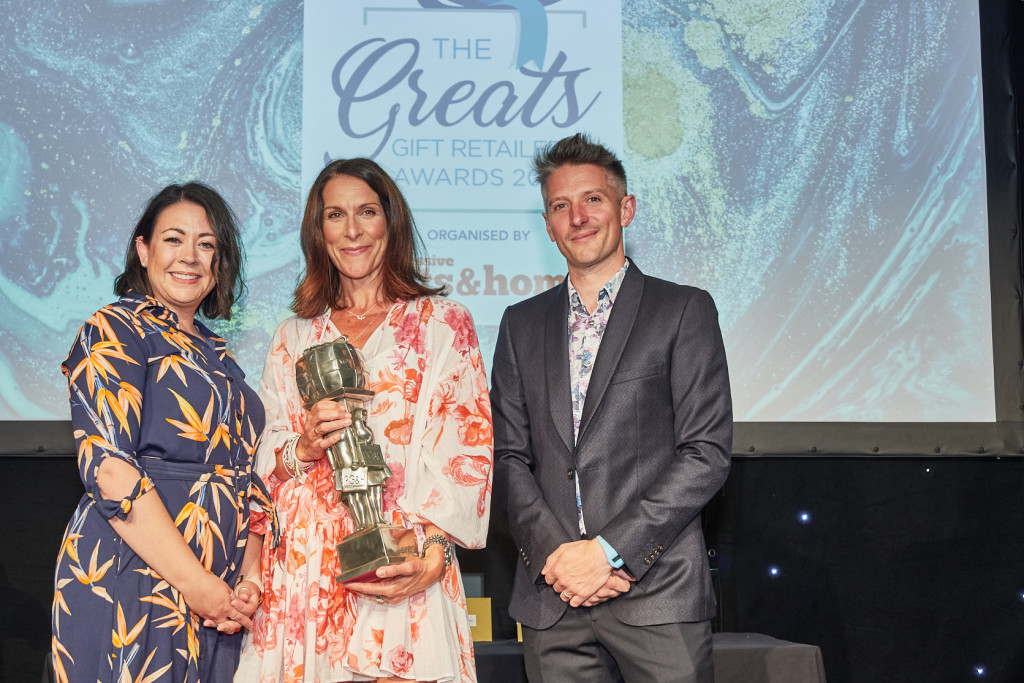 ---
In addition, the winners of The Greats Awards Best Service to the Independent Gift Retailer categories, sponsored by Expose Travel, were: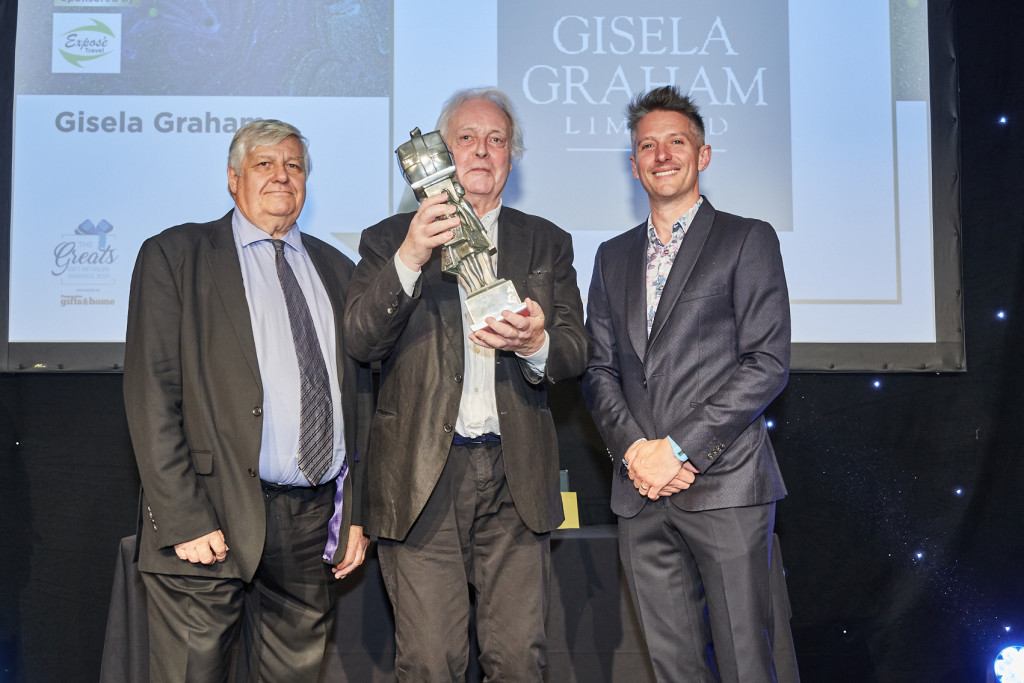 ---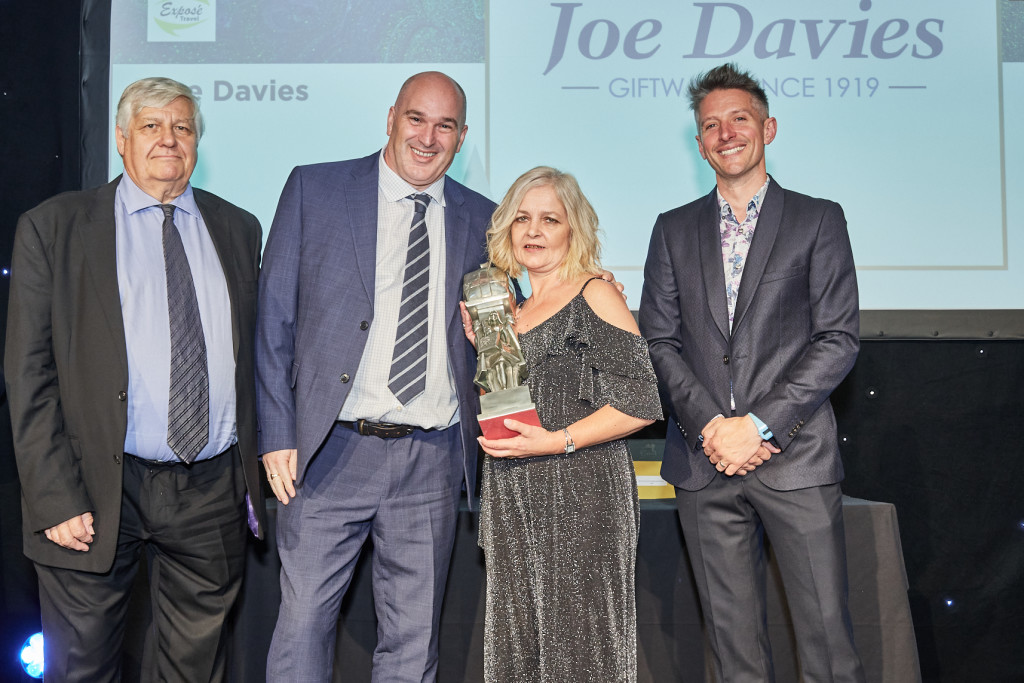 ---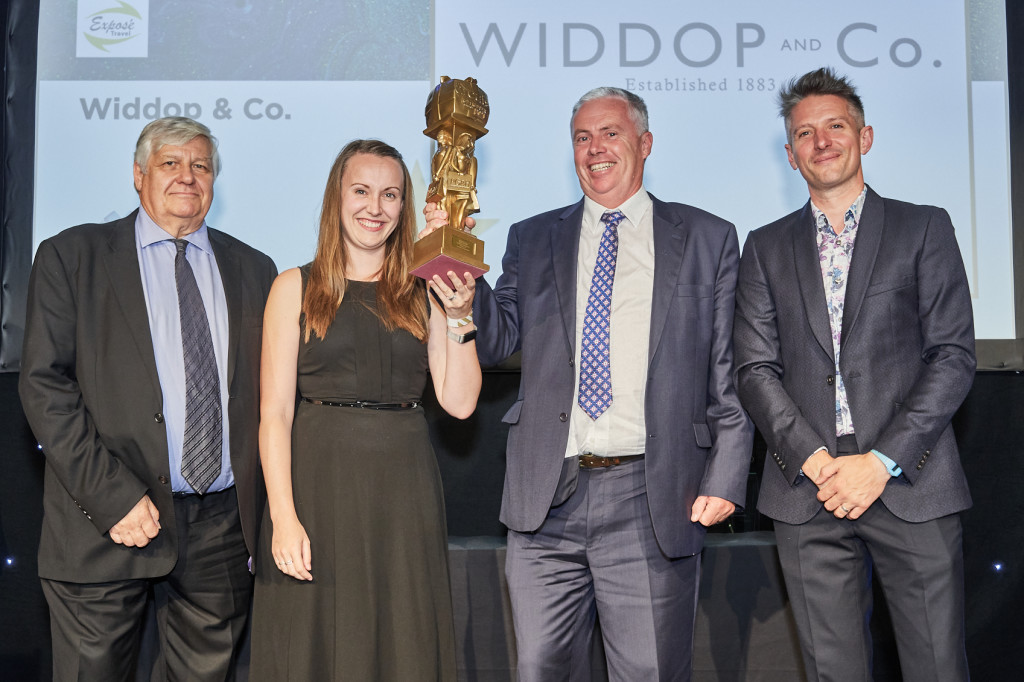 A raffle at The Greats raised over £3,000 for The Light Fund charity.
The Greats Awards are organised by Progressive Gifts & Home and GiftsandHome.net
Visit www.thegreatsawards.co.uk
Top: Yay! We won! Big smiles from this year's delighted Greats Awards winners.