Exhausted they may have been, but 15 gift retailers were nevertheless delighted to chat about their first week back behind the till in an informal (virtual) pub 'drop in' with GiftsandHome.net last Friday evening (June 19).  
Propping up the bar with Sue Marks, editor of Progressive Gifts & Home/GiftsandHome.net – and bringing with them everything from G&Ts and glasses of wine to mugs of tea – the 'pub goers' included (in alphabetical order): Maggie Thornton, owner of Alligator Pear in Tadworth; Richard Barker, co-owner of four Cilla and Camilla stores in West Dorset; Sarah Halsall, owner of Hand Picked by Henrietta in Chapel-en le-Frith; Claire O'Donnell, owner of The Herbary, Troon; Aga Gabrysiak and Richard Marsden, co-owners of Highworth Emporium in Highworth; Adam and Harriet de Wolff, co-owners of The Indigo Tree in Streatham and Crystal Palace, South London; Jo and Mike Webber, co-owners of Jo Amor; Jo Williams, owner of Joco Interiors in Nuneaton;  in Liz Kemp, owner of Kemps stores in Malton and Whitby; Rachel and Paul Roberts, co-owners of four Mooch stores in Northampton, Olney and Towcester, and Anne Anderson, owner of two Paprika stores in Bath and Chippenham.
Across the board, everyone said that they had received wonderful comments and support from their customers, with face masks, candles, reed diffusers, homewares, home office accessories and greeting cards, ringing up sales. Sales of Father's Day gifts and cards too, were riding high.
At Mooch in Northampton, Olney and Towcester, co-owner Rachel Roberts revealed: "It was a brilliant but exhausting week, where I did as much selling in the street as I did in our shop. We ripped up the rule book and we loved it! Our customers have been so lovely it actually makes me feel tearful. Click and collect has also been brilliant this week, with people coming into the shop to pick up their purchases. Popular gifts have been candles, reed diffusers and scented sachets, as well as face masks. Greeting cards too, have been massive, both online and in the shop. Interestingly, with more people working from home, and people no longer socialising, sales of fashion accessories haven't done as well as usual."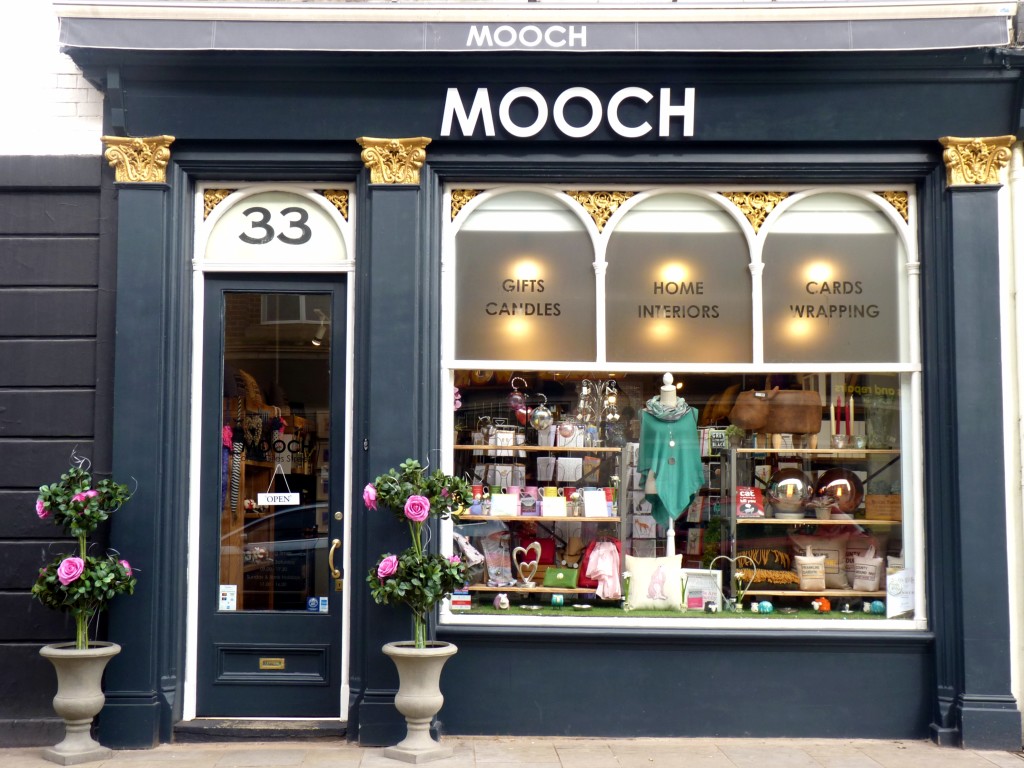 In Highworth, Aga Gabrysiak and Richard Marsden, co-owners of Highworth Emporium, reported "a cracking week!" Enthused Aga: "We've had five good days and it's been amazing but exhausting too. The biggest challenge has been navigating the traffic in the shop," with co-owner Richard Marsden adding: "nevertheless, I'm delighted to say that everyone has kept to the rules and been patient." Face masks have been the high fliers, with people stocking up on greeting cards too. "Customers are spending up to £40 on cards as if there's no tomorrow!" stated Aga.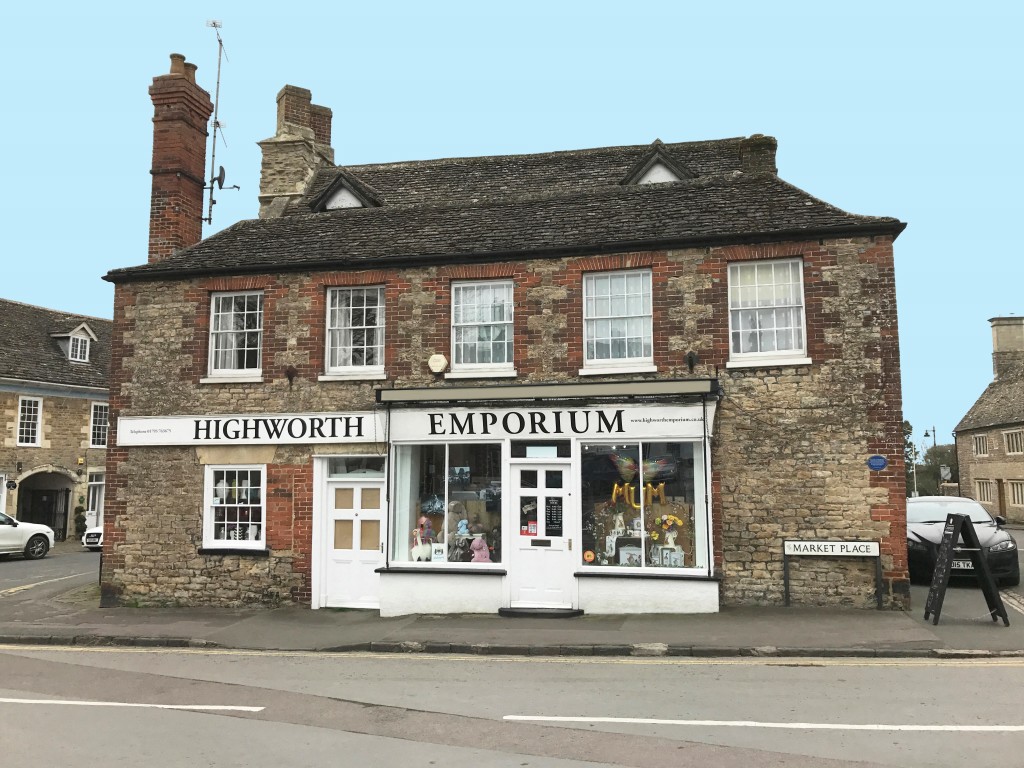 It was a similar story at Kemps General Store in Malton, where owner Liz Kemp praised her customers. "We saw so many friendly faces right from the first day, with regulars popping in as well as visitors. It's been a brilliant week, with people spending money, and I got the feeling that people were grateful to be out and about. We will hopefully be opening our Whitby store in July."
Liz added that high end face masks, retailing at £16, have been a winner. "We started selling them online during lockdown and people have been ordering them for their entire family. However, mugs have been the big surprise, driven by so many more people working from home. And, of course, card sales have been amazing."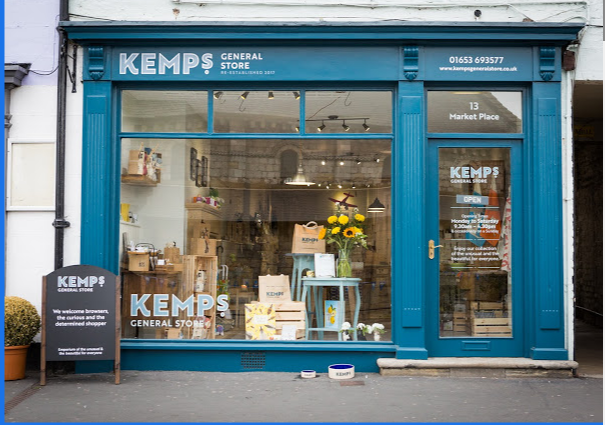 It was a similar story at Hand Picked By Henrietta in Chapel-en-le Frith. ""Today was our first day back in the shop and we received some lovely comments from customers. We're therefore feeling very positive about getting back on track," highlighted owner Sarah Halsall.
Anne Anderson, owner of two Paprika stores in Bath and Chippenham concurred: "It was a bit stressful worrying about managing the public, but actually, there were very few problems I'm pleased to say. Reactions from customers have been wonderful. Customers were really pleased to see us and we were really pleased to see them, with business going up and down along with the weather. It rained all day on Thursday, yet our takings were the same as on a normal rainy day, and on Friday sales were up, with the overall spend OK. We had a few incidents with hand gel at the beginning of the week, but overall, everyone's stress levels have definitely gone down as people have got used to the new way of doing things. Greeting cards and clothes – where we have a sale – have been the most popular purchases. Lots of customers are buying six or seven greeting cards at a time. We have also done well with Jellycat and mirrors. The only problem has been jewellery where people are holding pieces up to their face."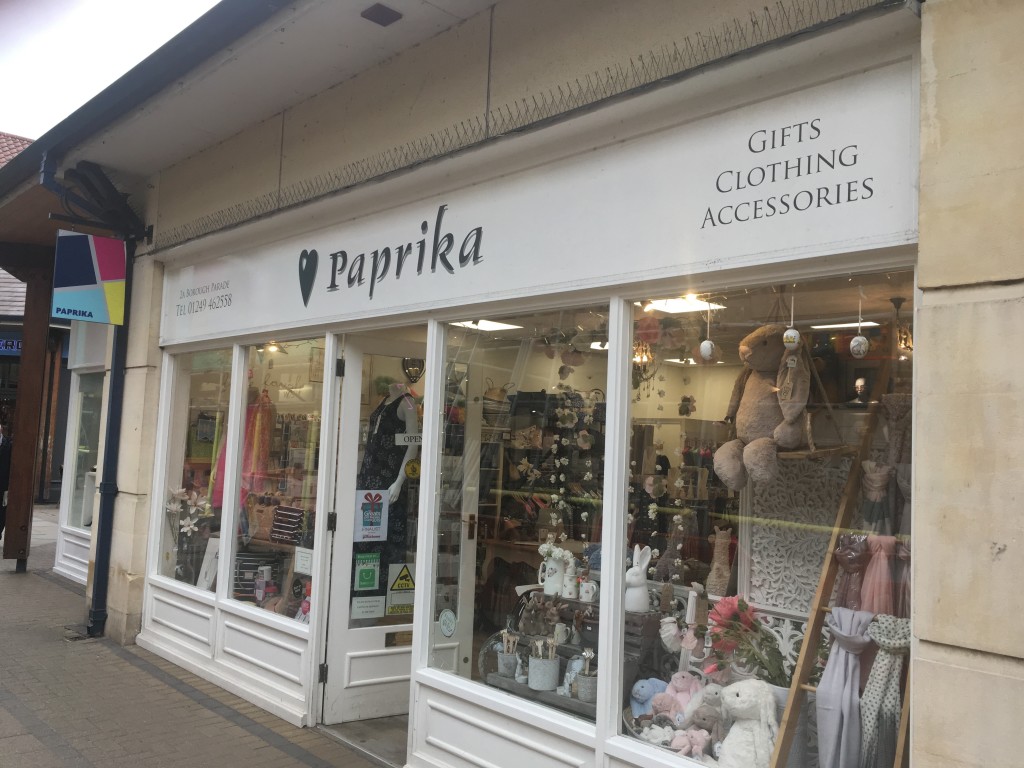 Down in Tiverton, Jo Webber, owner of Jo Amor, reported a "brilliant week." She enthused: "We are back doing what we love and just being ourselves. We sell a lot of fashion so we have special offers on clothing and are having to sterilise changing rooms etc., so we're shattered every night, but it's great to be back. During lockdown, we kept things going with local deliveries and our website, and it has paid off. Going forward we know that there will be ups and downs but we love it!"
As for what's trending, Jo added that she's on her third delivery of face masks, with co-owner Mike Webber adding that greeting cards, to include Father's Day cards, along with click and collect have all driven sales in the past week.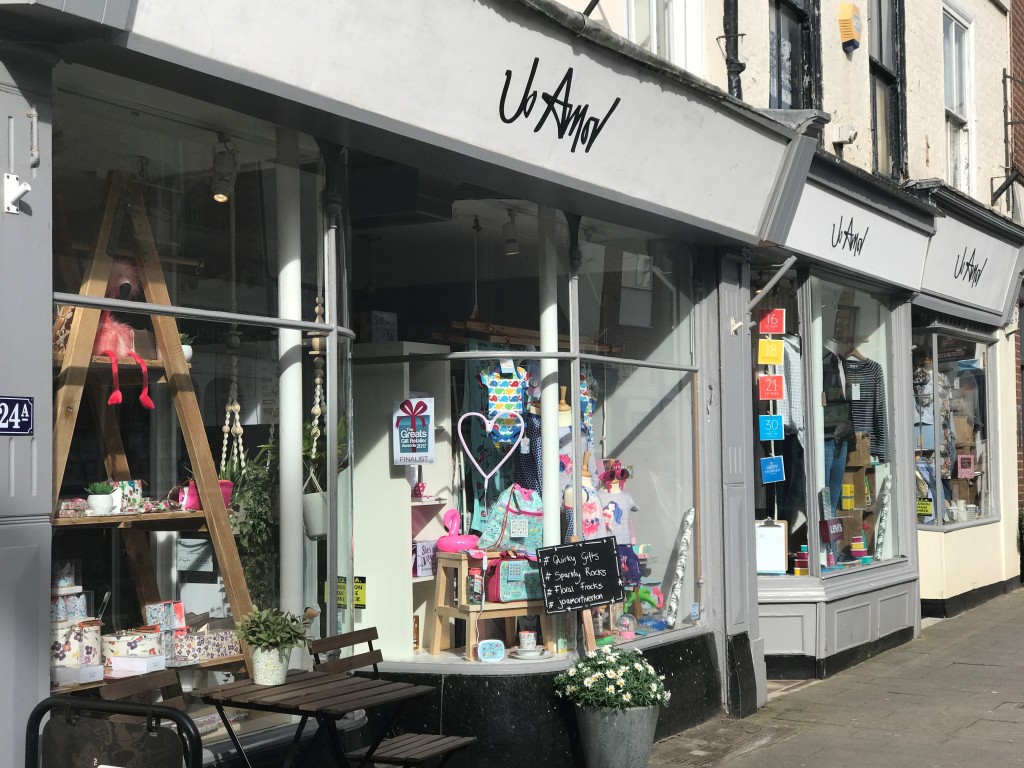 In West Dorset, Richard Barker, co-owner of Cilla and Camilla stores, explained: "We opened three of our four stores and it's been an exceptional week. Underlying business has been great. We reduced our Spring and summer clothes by 50% while still making a small margin, and it was brilliant. We have an older customer that shops with us, and there was clearly a pent up desire to buy clothes."
On the gift side, he says that business has been steady. "We've done well with Father's Day gifts, and greeting card sales have been massive, up on last year across all our shops. Sales of belated birthday cards were up too, with customers holding on until we re-opened.  Therefore if you take away the clothes side, it's been very much business as usual. We'll be opening our Sherborne shop next week, and moving our café outdoors in July. Once the government relaxes the rules regarding tourism, we're hoping to see lots of tourists down here and are therefore hoping for a good summer."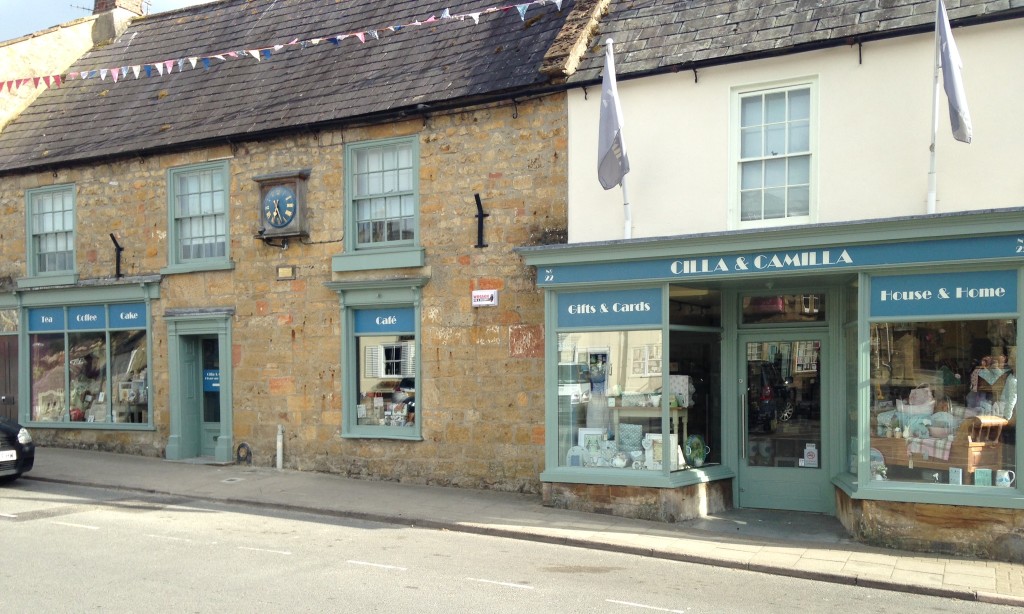 Meanwhile Maggie Thornton, owner of Alligator Pear in Tadworth, found that initially, social distancing was a bit of a challenge. "We have a village store comprising eight rooms, and it was quite difficult to do the 2 metre social distancing," she explained. "With the likelihood that 2 metres is going to be reduced to 1 metre, I deliberately opted for signs asking customers to please keep to the  2 metre social distance rule – rather than putting down floor markings – and can have 10 people inside at one time, while observing the 2 metre rule. After some teething problems, we also have a workable one way system in place."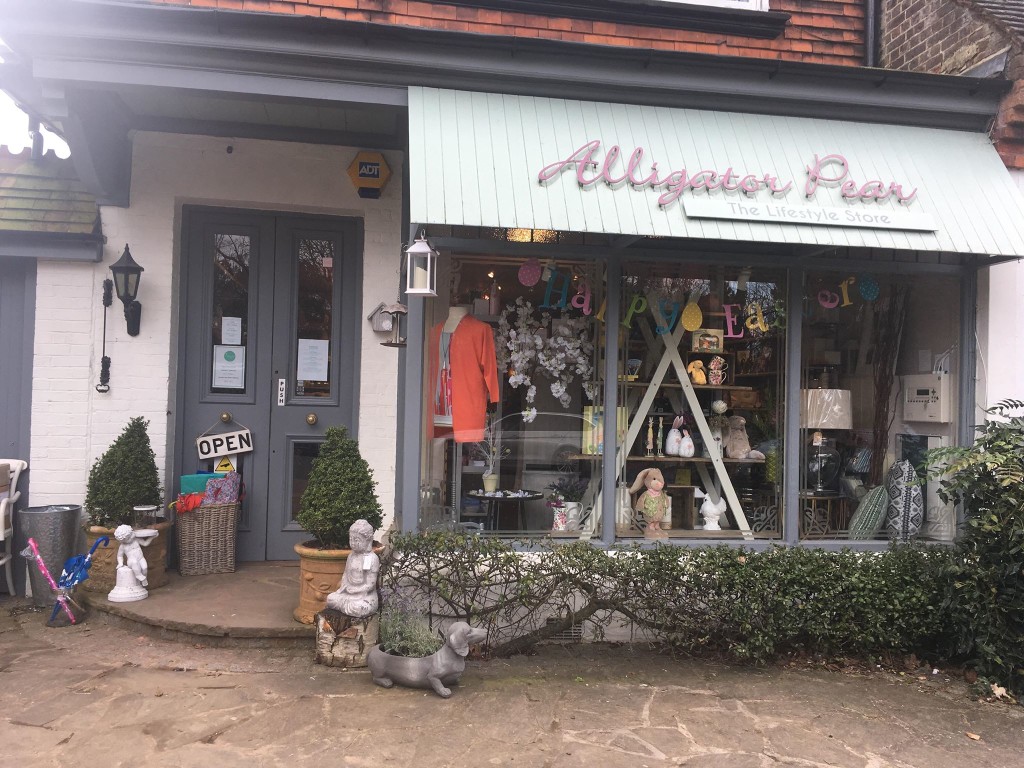 Maggie continued: "It's been wonderful to see our regulars and local customers again. We've had good sales and are up on last year. Customers are very happy with everything we've put in place, and especially pleased that we're open again. We sell a little bit of everything and have really been creaming it, as no-one wants to go into high streets and city centres where there are crowds."
Best sellers have included home fragrancing products and Father's Day gifts, as well as clothing sales where there is a 30% off sale. "Other winners for us have been items for the home such as plant pots, fake greenery and cushions," confirmed Maggie. "Because of our one way system we are selling a lot of stuff that we don't usually do as well with."
In South London, Adam de Wolffe, co-owner of two The Indigo Tree stores in Streatham and Crystal Palace, said that it had also business as usual. "There was a steady trickle of customers and both stores did similar figures. However, people seem to be ignoring the social distancing and hand sanitising measures as well as the one way system!"
Added co-owner Harriet de Wolff: "We have done really well with hand creams, candles and reed diffusers, driven by more people working from home who want their home offices to smell lovely. Linked in with home offices, we have also sold a lot of artificial flowers and plants and plant pot holders" However, face masks have been a best seller for the stores. "Eco Chic face masks have been absolutely brilliant and have been flying out," confirmed Adam.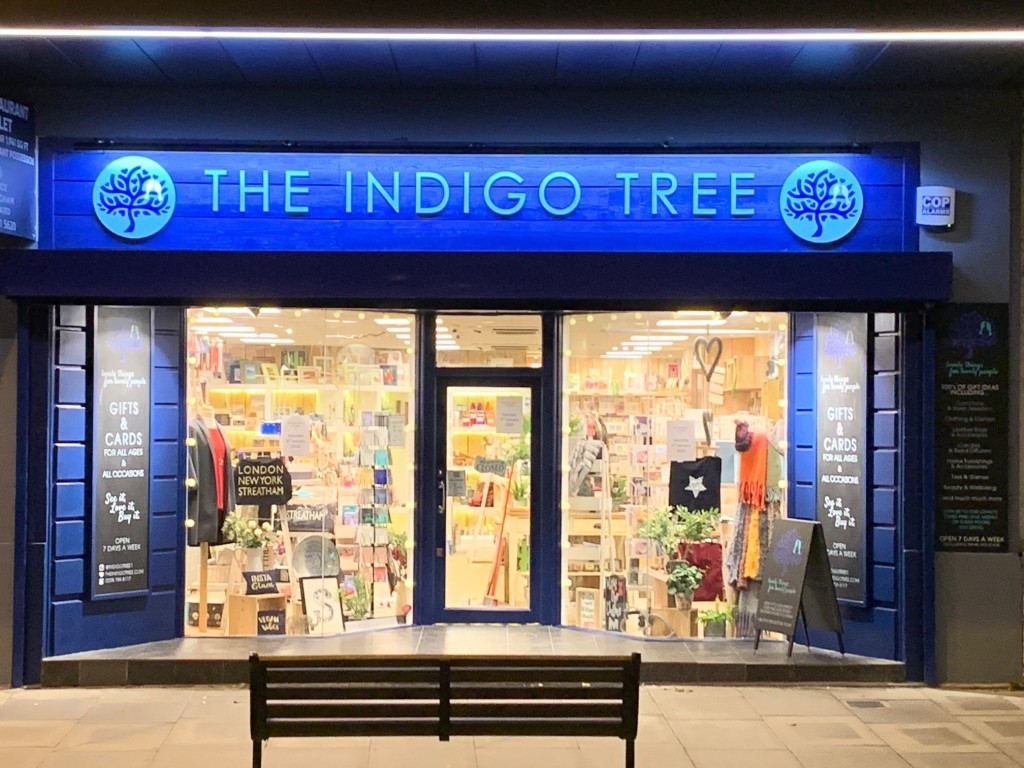 But it wasn't all good news. "For us, it's been a quiet start to reopening, mainly because we have lost 40-50% of the outlets in the shopping mall where we trade, to include Monsoon and Accessorize, River Island and TJ Hughes, along with a jewellery store and some restaurants and coffee shops," explained Jo Williams, owner of Joco Interiors in Nuneaton.  "It's therefore been quite tough this week."
She continued: "Additionally, we're only allowed to have three to four people inside the shop at any one time. We aren't allowed to have queues outside the shop either, so I've had to erect a barrier. However, our Facebook live sales have been great – I do one or two a week – and they have kept the shop going, so turnover isn't too bad, although not where I would like it to be. Overall, it's going to be a challenge."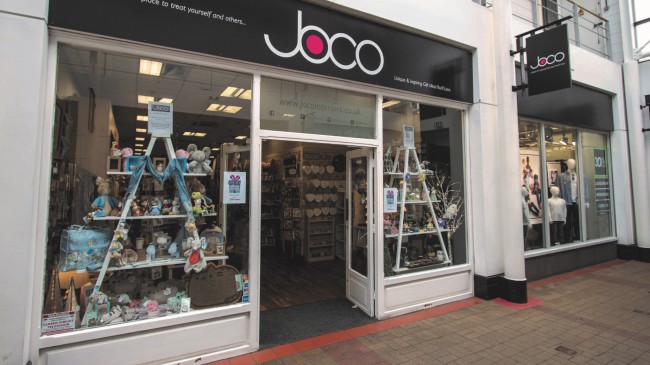 On the product front, Jo confirmed that Father's Day gifts and Ashleigh & Burwood's fragrance lamps have done well, with people coming into the shop buy top up oils. "And this week, we re-introduced Disney to the store," continued Jo." In fact, I've had four deliveries this week. However, worryingly, in Nuneaton and Bedworth, there has been a recent spike in Covid-19 cases, so we have been warned that we may be forced to close again for a few weeks which would be devastating. I'm therefore keeping my fingers crosses that cases tail off again, but it's making everyone feel very nervous."
Top: Gift retailers from up and down the country joined GiftsandHome.net for a virtual pub night last Friday.