The Gift of the Year Product Showcase – which made its debut at Top Drawer this week, (10-12 September) – generated a great deal of interest from both exhibitors and visitors, shining a spotlight on a diverse range of winning gift items across categories including Home Fragrance, Fashion Accessories and Jewellery, Contemporary Gift and Gifts Under £15. 
"Visitors to the stand on the show's Gallery level really liked the fact the Gift Of The Year showcase was so close to the trends area, and also to the RetailFest stage," The Giftware Association's ceo Sarah Ward told GiftsandHome.net.
"We took quite a few orders, with the most popular being If's Fabulously Flat Paper Pens, which won the Cards, Wrap and Stationery category in 2023, and were also voted the Gift Of The Year's overall winner. For retailers, it's an easy pick up product," continued Sarah. "We also saw a lot of new businesses come along to the stand to find out more about entering the Gift Of The Year competition 2024 which was very encouraging."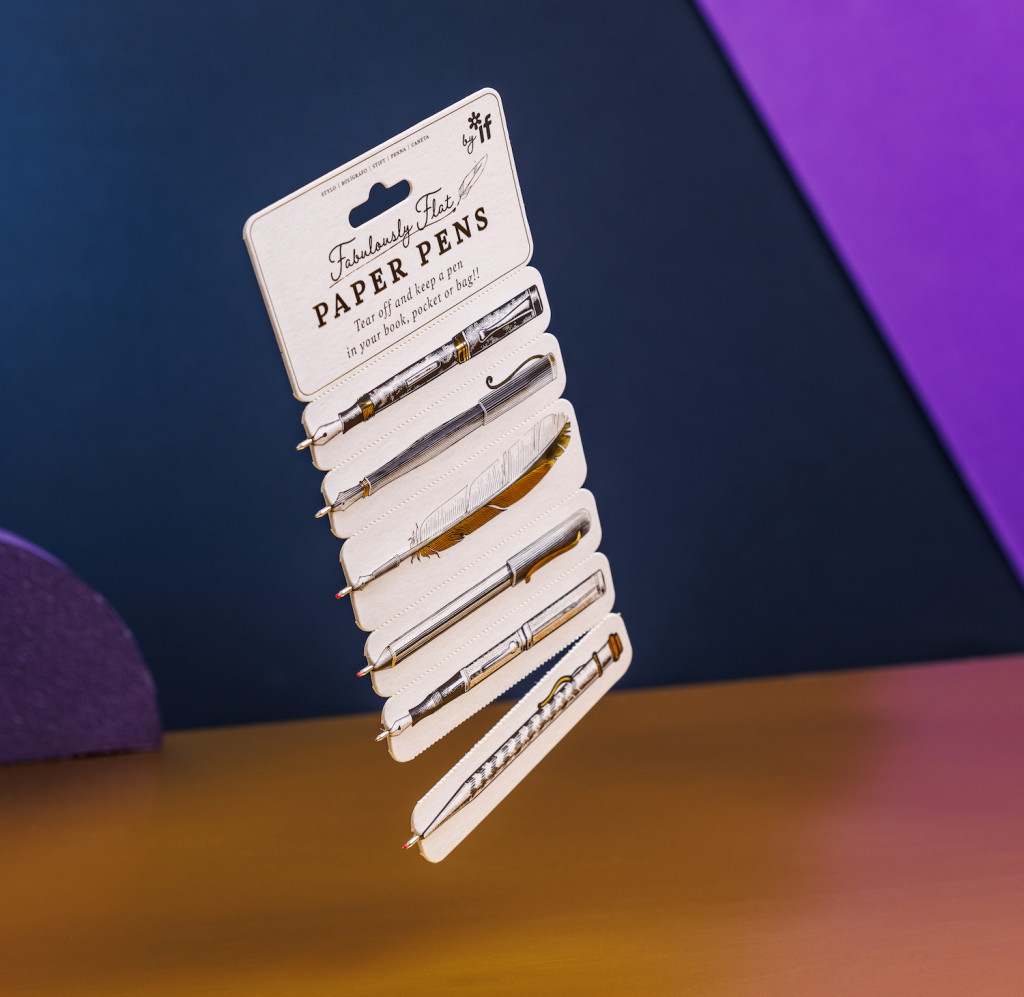 With an array of some 100 gift companies among the early entrants, and an impressive line-up of judges, the newest judge to join the panel is Annabelle Sekhou, category manager at the Blue Diamond Group. Overall, there will be 20 categories this year, to include a new Wellbeing category, with Pet Gifts back too. 
At every stage of the competition, which closes on 30 November, entrants will receive promotional marketing material to boost their brand, as well as ways for companies to fanfare their achievements. All entrants will also be able to feature a Gift of the Year 'Nominated' logo. 
The winners will be announced at The Gift Awards 2024, which take place at London's Royal Lancaster Hotel on 16 May, 2023, alongside the winners of The Greats gift retailer awards. Visit www.giftoftheyear.co.uk; awards@ga-uk.org; www.thegiftawards.com
---
Top: The Giftware Association's  ceo Sarah Ward is shown on the Gift Of The Year Product Showcase at Top Drawer.