For gift retailers looking for trend inspiration over the coming weeks, the recent Tendence show in Frankfurt highlighted a myriad of different and diverse 'looks' for 2018/2019.
Among those seen at the fair were ethno style, taking its inspiration from different cultures to include native Americans and Australians, particularly seen in jewellery; and decorative opulence which revealed strong, powerful colours with a twist of humour in the design. In addition, Scandinavia's 'lagom' lifestyle trend presented an oasis of calmness, while in contrast, a multi-faceted seaside style showcased designs that included jellyfish, prawns, crabs and corals.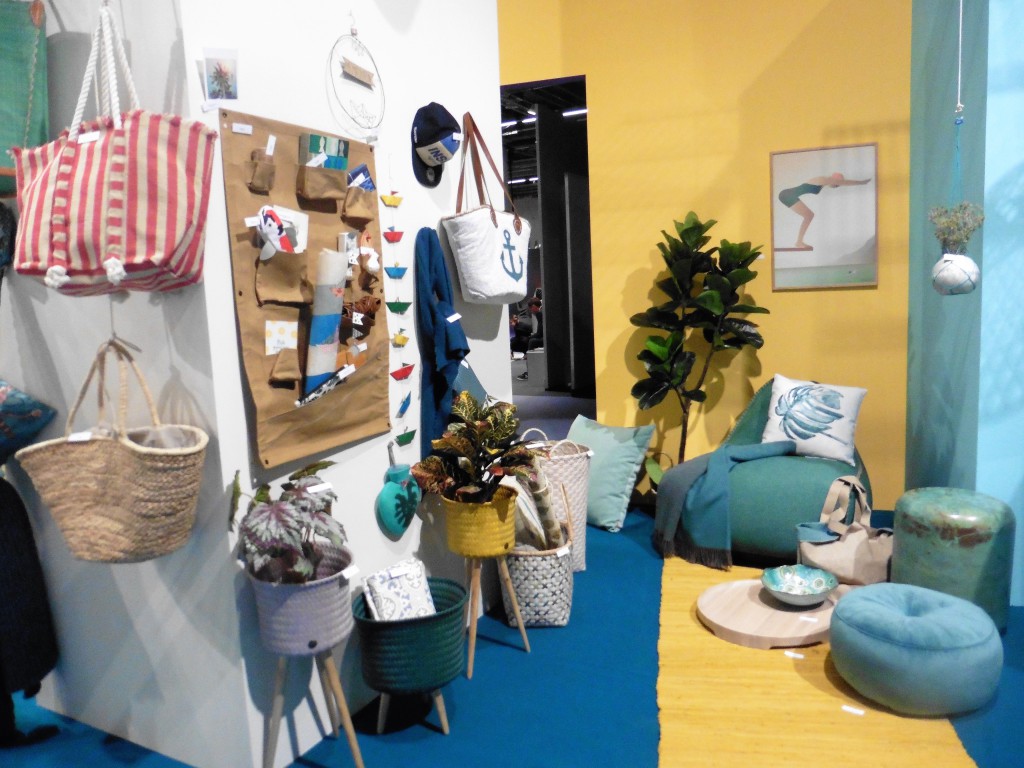 Colours focused on a spectrum of shades, from light to dark. For Autumn/Winter, bordeaux, petrol, curry and ultra-violet will be seen to be leading the way, while Spring/Summer 2019 will be very much about rose and mint tones. Shades of blue, denim and indigo will continue to be in vogue.
Shiny surfaces too, will be creating accents, some highly polished, others patterned or with a patina effects. Materials will be tactile over the coming year: fluffy blankets, luxury velvets and soft feathers.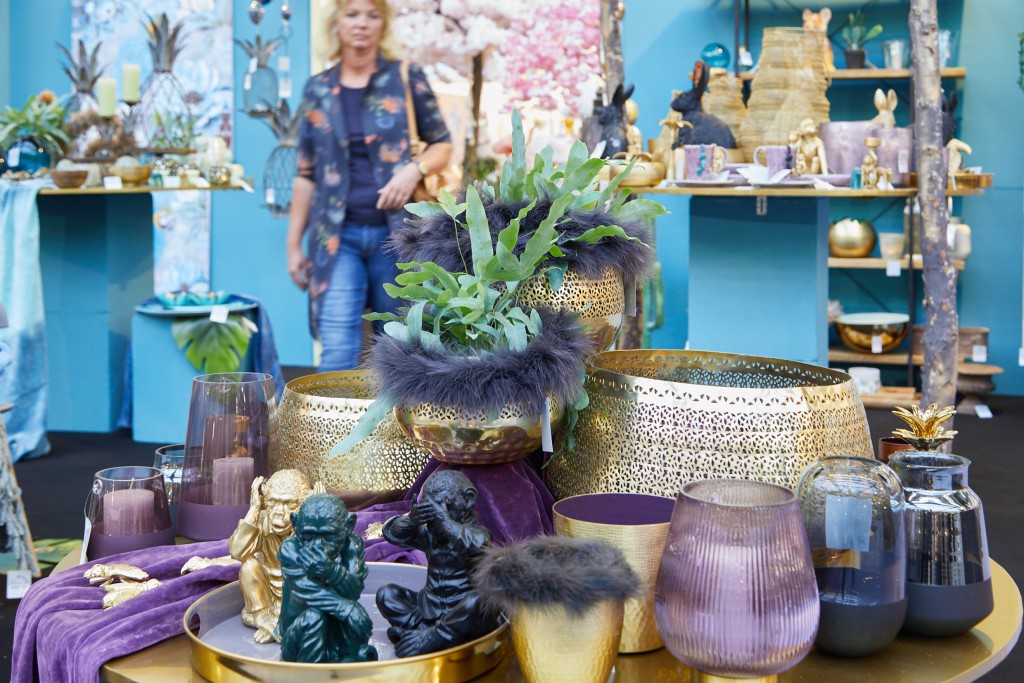 Gift retailers looking to be ahead of the curve should also be on the look-out for insects, especially butterflies, flies, beetles and spiders!
Top: The new collection from Hoff Interieur ticks all the trend boxes in relation to colour and opulence.