In GiftsandHome.net's second feature focusing on shoplifting, three gift indies comment on how they deal with shoplifters, to include having plenty of staff around, being part of a local retailer WhatsApp group and engaging personally with every customer entering the store.
"There is no such thing as zero shop theft," states Bill Nettelfield, owner of Bill & Bert's in Colchester.  "That said, what can we do about it? I believe that at Bill&Berts the best way is with staff numbers. I have six people working every weekday, and seven to eight on Saturdays. Every customer is spoken to. Stock is always filled, deliveries are sorted everyone knows where everything is."
Continues Bill: "Having cameras is great, but will the police or anyone truly follow up on these? Talking and putting yourself among any possible issue is the best way. Prevention is better than arresting. The biggest issues will be similar all over the country and the same as they have been for years (10-15 year old girls). Retailers need to ensure they know you know, and they will move on to easier targets.
"The national retailers have cut back so much on staff that I'm not at all surprised as to how much they are losing. I would rather pay out a bit more in wages than have a load nicked. Governments and the police won't do anything .so it will be down to us as retailers to make it hard for the shoplifters."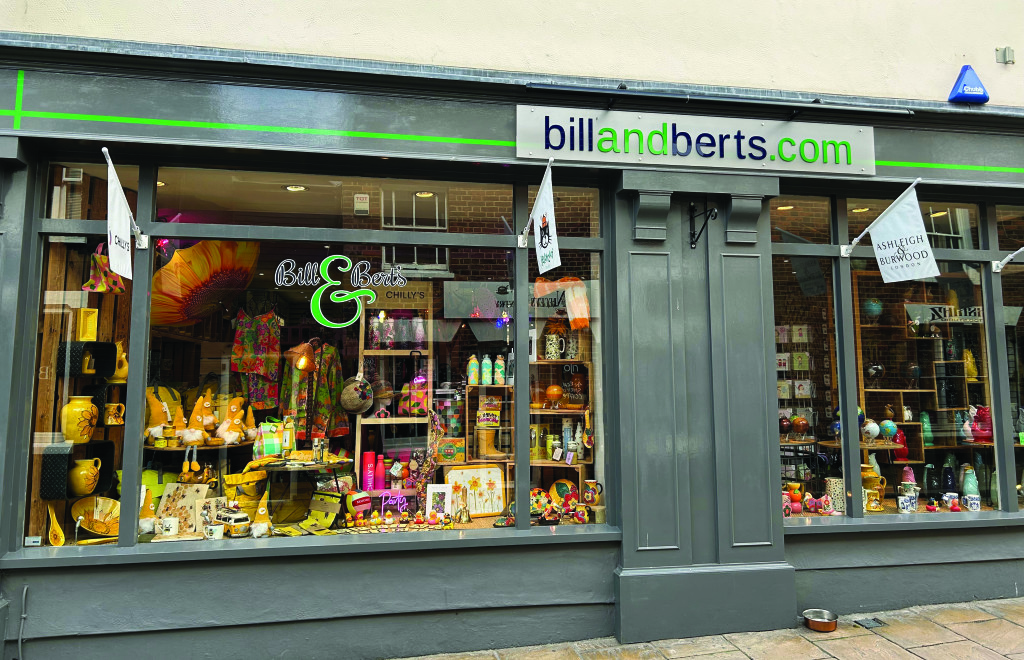 Julianne Moore, owner of MiMi fashion and lifestyle stores in Hartey Wintney and Wokingham, comments: "Like the bigger stores that have featured in the news, we too, have seen a marginal increase in shoplifting. Our lifters are the opportunists who, like so many, are struggling with rising interest rates, lower wages, increased bills etc.  Most of our lifting takes place in our changing rooms as we are unable to monitor via CCTV.  We tag most items and count clothing items in/out now.
"Occasionally we get the lifter who doesn't care and will steal in front of you. If seen, we will approach, retrieve and then ban them from our stores.  We have instigated a WhatsApp group along both our high streets warning other stores of offenders immediately after things have happened."
Adds Julianne: "Luckily for us we are not targeted often, and having a relatively small team, we are all trained and singing from the same policy hymn sheet. Observe, Approach, Retrieve & Ban.  The same applies with fake notes and cards for payment where we are vigilant with our checks. We have held several stolen cards and fake £20/£50 to get them out of general circulation. We work in tandem with our local post office as the banks have now left our high street."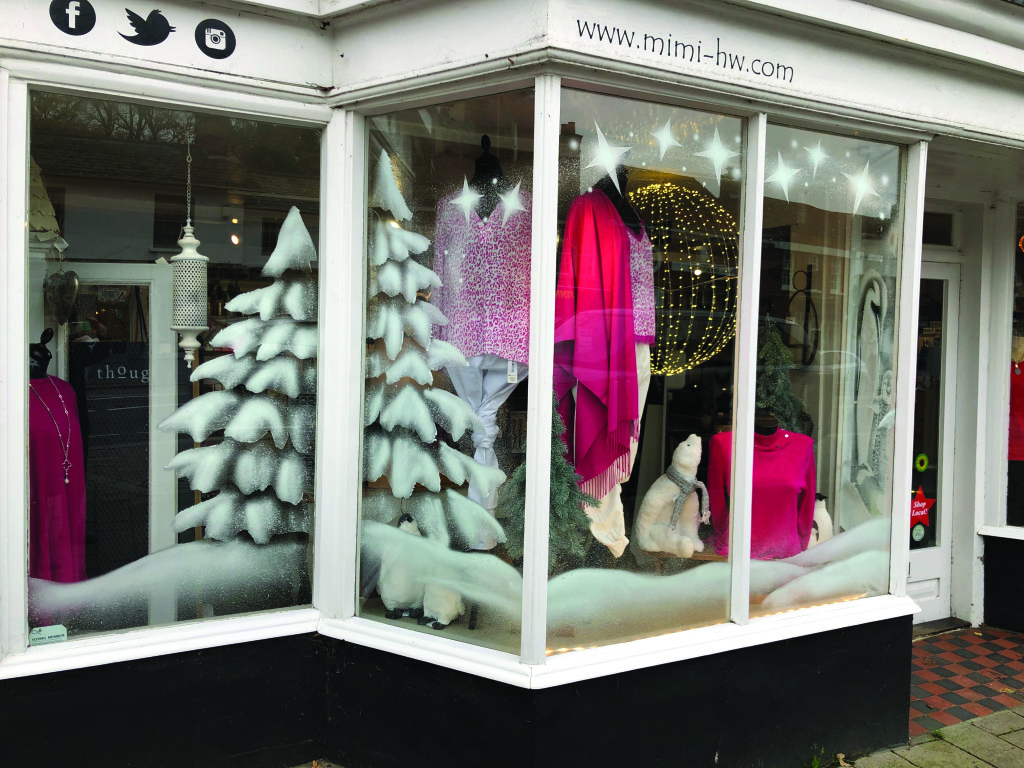 Judy Evans, owner of Wiliams of Audlem in Audlem, is yet another gift retailer who concurs that shoplifting is on the rise. "It's very much something we have recently updated our staff about. For example, recognising suspicious behaviour, and also distraction techniques – ie changing money, or being engaged by one person, while another might be helping themselves on the shelves!"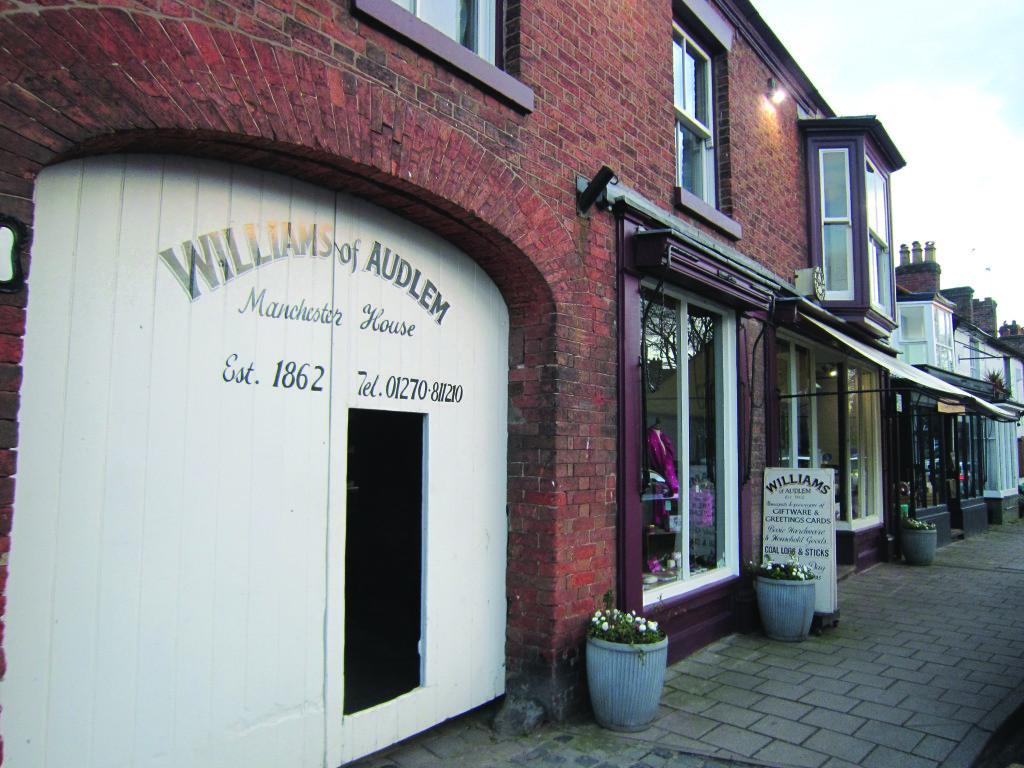 Comments Judy: "It's not possible to eradicate all shoplifting but there are small steps that can help guard against it, such as putting expensive or small items within easy view of the counter, and putting larger or low value items in any hidden/ less well lit corners. In addition, having CCTV signs clearly visible, putting valuable items in glass display units and, perhaps, most importantly, engaging personally with a customer as they enter the store. This immediately shows that you are paying attention to them. We also brief our staff how to respond to a blatant attack on the till so that they do not put themselves, or other customers in danger. It's a sad reflection on retailing today, but you can't pretend it doesn't exist on every high street, even in quiet backwaters."
As Judy highlights: "It's also important to recognise that shoplifters come in all guises. You never know what people's personal circumstances are, and what might be a driver for stealing from a shop – they don't normally wear a mask and a black and white striped jumper. You have to be alert to it. That's all you can do."
Top: Shoplifting is an ongoing issue for retailers.