When Mary Portas, took to the stage at Spring Fair in February to talk about the 'kindness economy', she told attendees how businesses in general, but particularly retailers, must adopt a kinder way of behaving, with the secret to being successful rooted in the relationships built with their customers.
With retailers forced to close down temporarily last week, never were truer words spoken, as gift retailers can confirm, with bonds with neighbouring shopkeepers proving just as important as bonds with customers.
At The Present in Barnet, North London, owner Louise Rolfe was thrilled when her shop – and house – neighbour, Peter Wanders, owner of a local shoe shop, cooked a homemade pie for her, following the closure of both their shops last week, as a way to cheer her up.
"The kindness and help from my neighbours at this time has blown me away," said Louise, who returned the favour with a homemade shepherd's pie for Peter earlier this week. "As shop owners, our income has suddenly hit zero overnight, so generosity like this warms my heart."
Louise confirmed that she is around to handle any customer requests for gifts, and last weekend, (Sunday March 29), arranged a doorstop collection in order to deliver beautifully wrapped gifts for a special 21stbirthday celebration.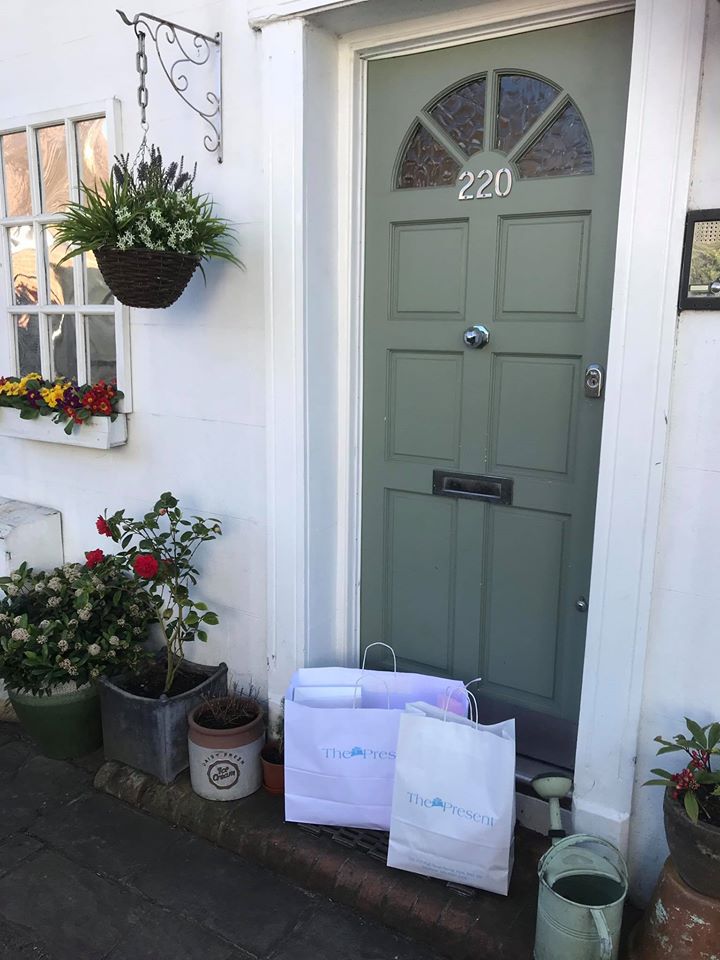 Meanwhile, at gift shop Little Boat in Brightlingsea, owner Olivia Reilly found an envelope pushed through the door last week, after the shop had temporarily had to close its doors. Inside, was a lovely note and £25 in cash. "It had been sent anonymously, so I have no way of thanking the person directly," commented Olivia. The note read: "Sorry you had close. Stay strong. Look forward to visiting you again."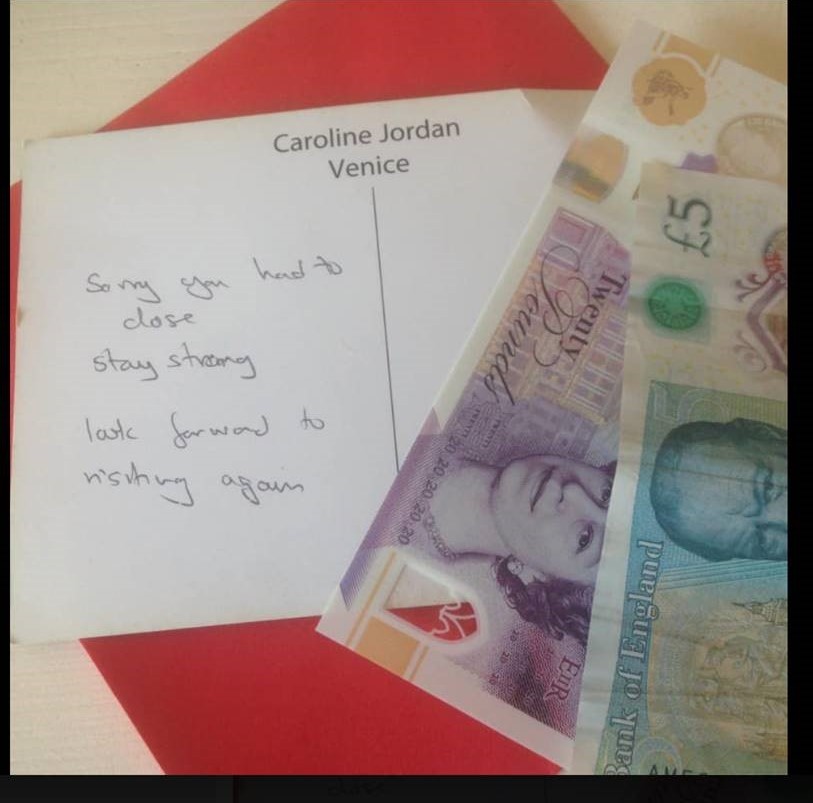 With loo paper in such short supply, Judy Evans, owner of gift and hardware store Williams of Audlem in Audlem, decided to run a loo roll lottery! A total of £176 was raised in aid of church funds thanks to those who bought a ticket ("or 10 in one clearly desperate case!" quipped Judy).
The story was quickly picked up by BBC Radio Shropshire last weekend. "We were interviewed twice, which helped us to both promote our brilliant village and all our fantastic businesses," said Judy.
Top: Winners of the Williams of Audlem 'loo roll lottery', held to raise funds for the local church.