The Business Design Centre in London's Islington was abuzz with 'cardies' yesterday, (July 27), as exhibitors, visitors and organisers Max Exhibitions celebrated the long-awaited getting together of the card industry. "It was really emotional," admitted Jakki Brown, editor of Progressive Greetings and co-show director.
Among the first visitors through the door was Aga Gabrysiak, co-owner of gift shop Highworth Emporium in Highworth. "I arrived in time for the opening ribbon cutting ceremony and it was so lovely to see everyone," commented Aga. "I wandered around making notes on the companies I wanted to go back and see and placed my first order with Five Dollar Shake. I'm hoping to find some exciting new publishers too."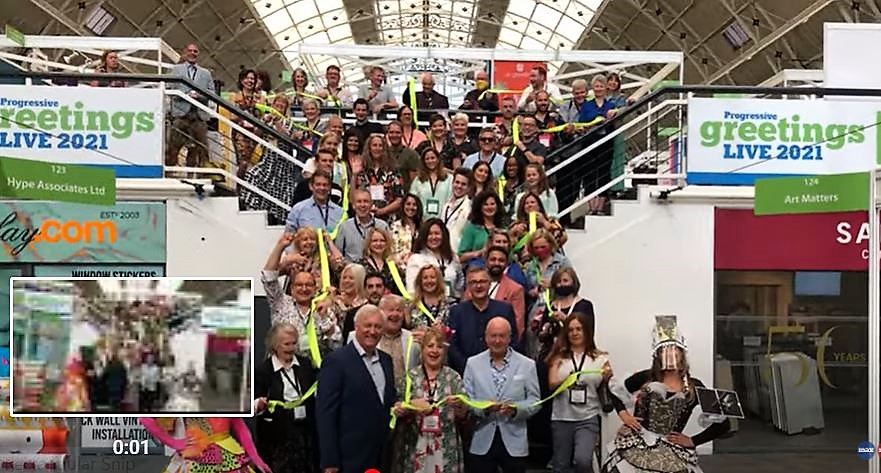 Davina Parkhouse, owner of gift shop The Bean Hive in Kettering, and The Bean House By the Sea in Falmouth, enthused: "PG Live is my favourite trade show, I love it here and have already spent a fortune! I've placed two orders – one with Hype, where I bought some Miffy cards, and the other with Objectables. They are the funniest cards. I love the quirky styles."
At Lovely Libby's gift and clothing boutique in Rayleigh, owner Libby Holden commented, "it's so lovely to be out and about and at a show again! I've seen a lot of brand new companies, and I will be placing orders. In fact, we held off with our card orders in recent weeks, because we knew that we would were coming here."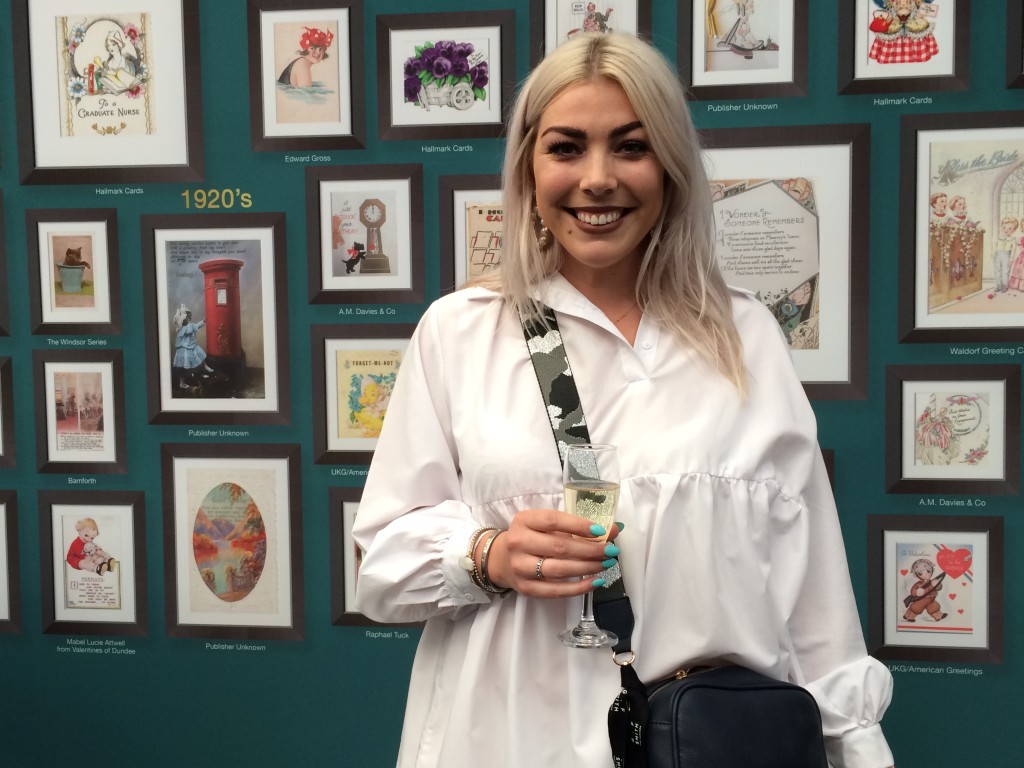 Libby's mum Tracy Holden, owner of gift shop The Olive Branch in Billericay, concurred. "I love coming to PG Live and long may it reign! It's been so great to see, feel and touch the cards this morning. I've already placed orders with Rush Design and Hotchpotch, and I will be walking the show this afternoon to do some re-ordering. In addition, I also placed a lovely order with Scentiment Gifts."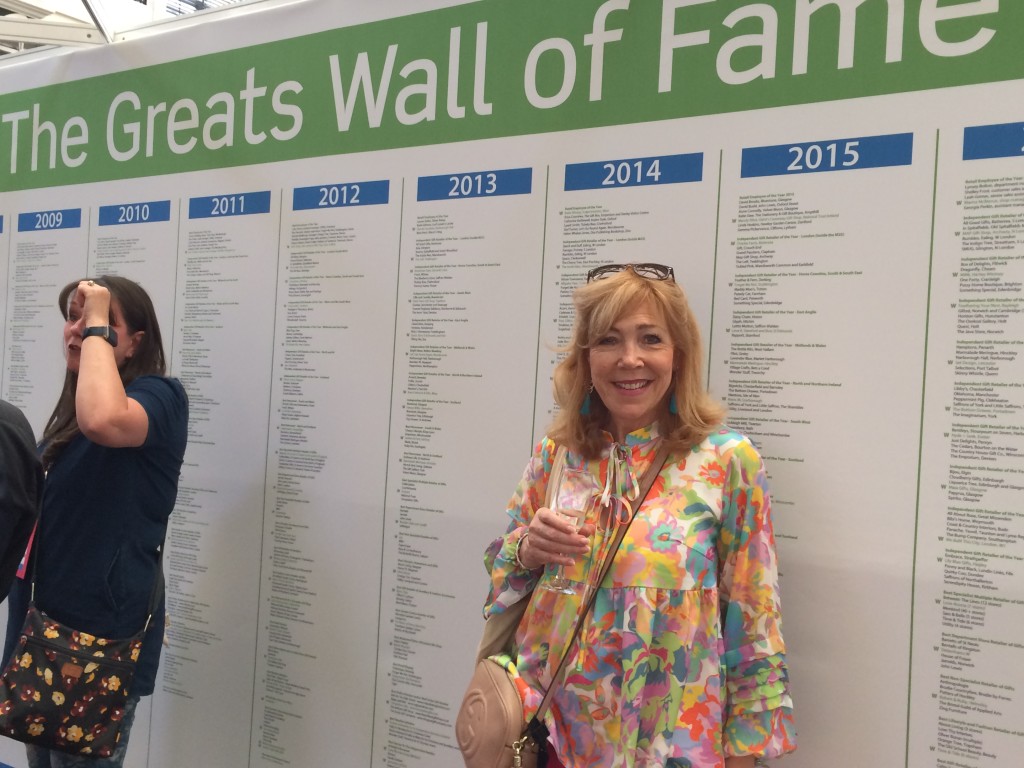 "I spent money within 10 minutes of arriving at the show!" exclaimed Andrea Pinder, owner of Presentation in Barrowford. "I've only been here for a few hours, but so far, I've placed five orders with Rush Design, Wendy Jones-Blackett, Abacus, Five Dollar Shake and Belly Button."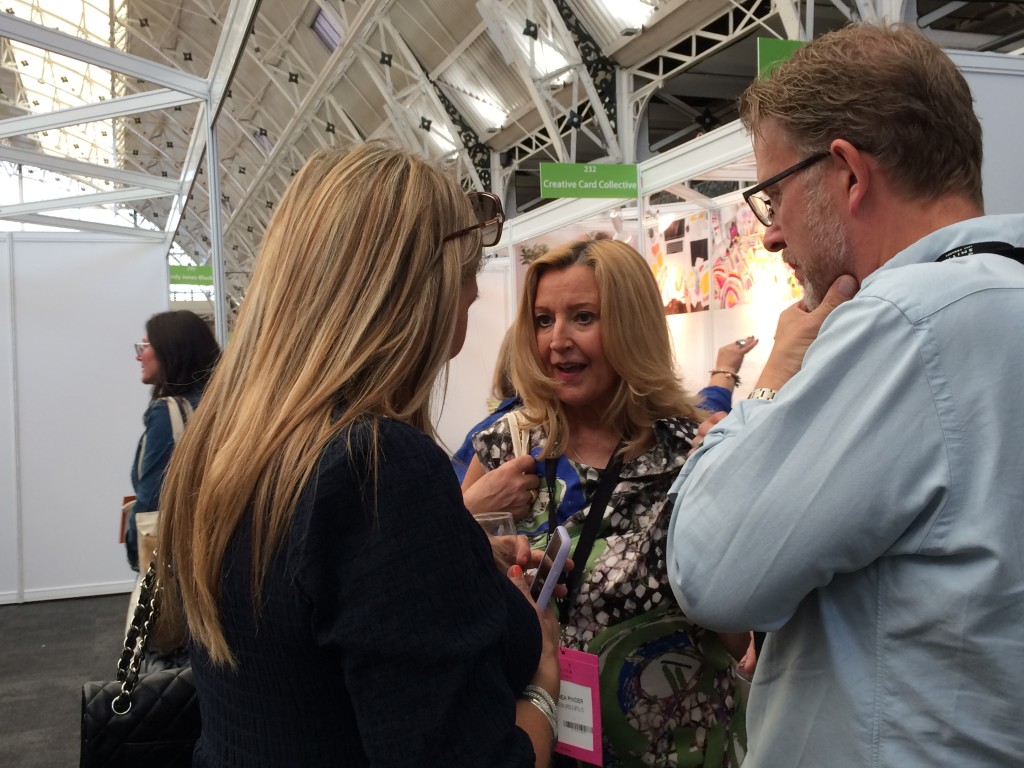 Above: Presentation's owner Andrea Pinder enjoying a chat with fellow gift and greeting card retailers.
Also loving every moment of being back at PG Live were husband and wife Pete and Jelena Whiteman, co-owners of Amore and Dzo Dzo in Woodbridge. "Our first impression was that there were so many new products," said Pete, "but we've also come here to see existing companies such as Hammond Gower and Papgrazi, so there's a lot of people to see today."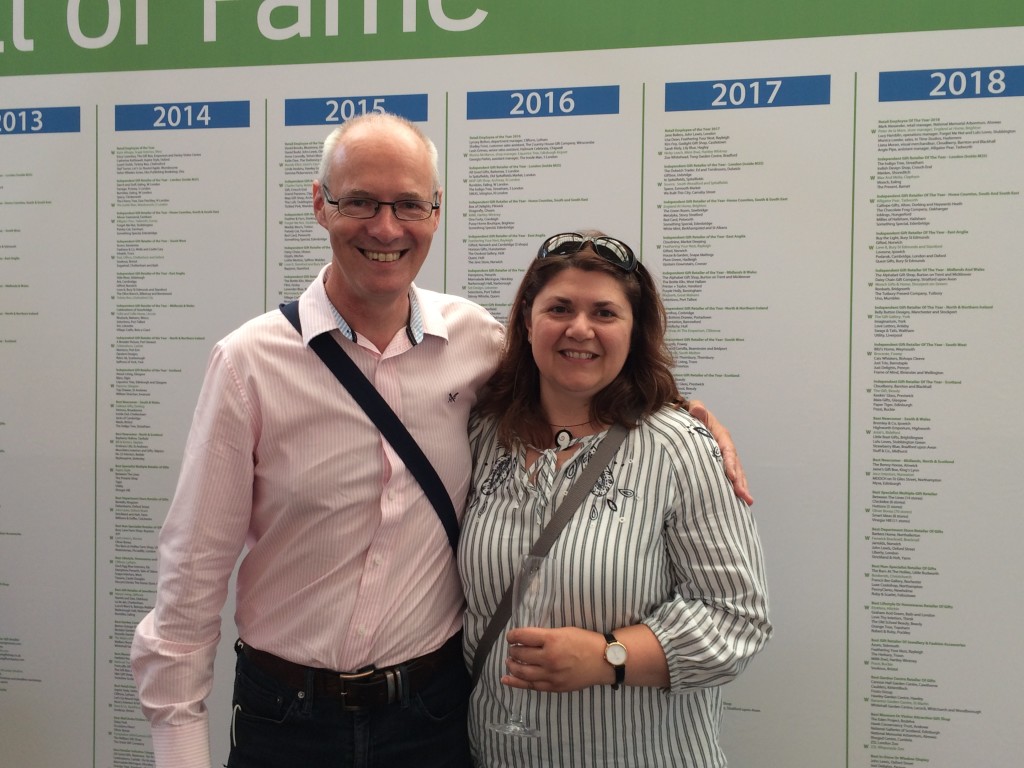 Having travelled up to London from Tiverton in South Devon, husband and wife Jo and Mike Webber, co-owners of Jo Amor, were determined to make the most of their time at the show. "We arrived at 11am and walked up and down the aisles to get an overview," explained Jo. "We're enjoying seeing what's around, to pick up on trends and to spot new publishers. We brought our checklist, and it's been great to see the new brands, while also catching up with publishers, designers and the people in the industry that we know and love and have missed. So we've been making memories and doing our job as well as all the things we love to do when we're here in London."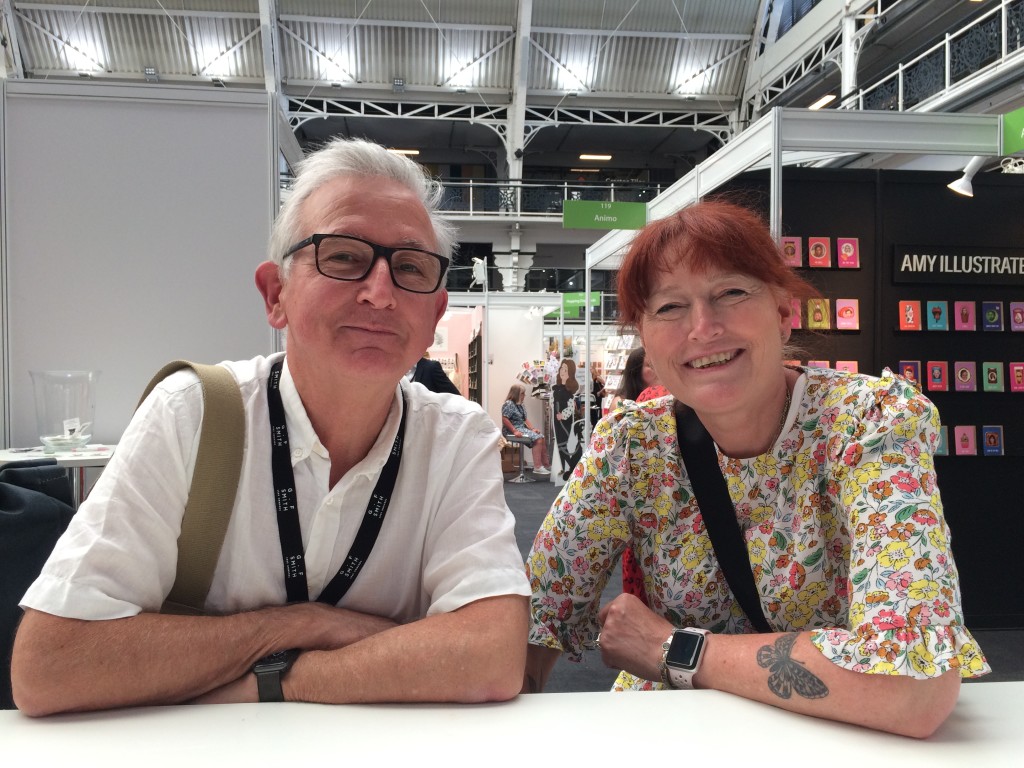 The second and last day of PG Live will taking place at the Business Design Centre in Islington. Doors close at 4.30pm.
Visit www.progressivegreetings.com
Top: PG Live's 'meeters and greeters' the 'cardies', whose dresses are made our of greetings cards, gave a warm welcome to visitors, including GiftsandHome.net's editor Sue Marks.