In an entertaining interview at Spring Fair earlier this week, Mary Berry spoke to Ashley Armstrong, retail editor at The Times, about how her passion for cooking has opened doors for her in a long and hugely successful career that spans 60 years, and how she has coped with the challenges of juggling family life with a hectic work schedule.
Now she has merged her passions for cooking and gardening through developing her own simple yet stylish products lines for tableware company Captivate – "proper china" – taking inspiration from her own garden with motifs such as robins and wrens as well as forget me nots and roses. "Every single item is special," she told attendees. "I wanted to recreate some of the items that my husband Paul and I were given as a wedding gift when we got married, so, for example, the mugs and the bowls in the English Garden collection are a very special shape," Mary explained. "There are also round table mats for a round table, and runners for an oblong table. I don't like patterned china, so my tableware is mellow with a hint of grey. I want the food to be the star."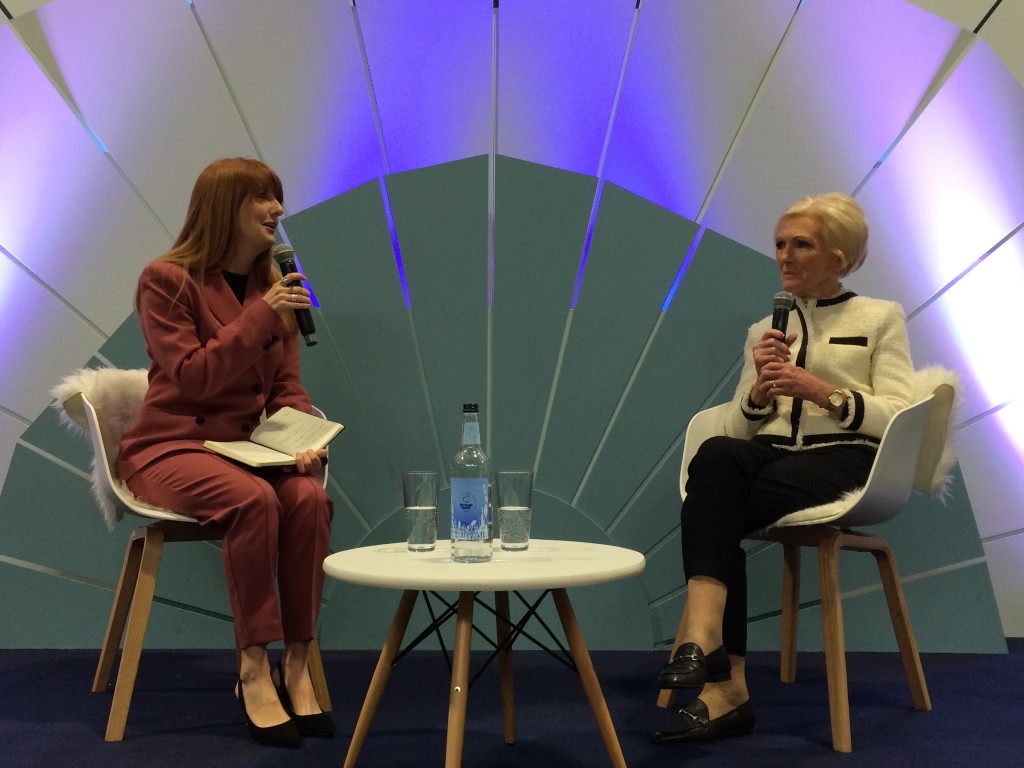 Talking about gift giving and receiving gifts with GiftsandHome.net, Mary – using the English Garden collection for Captivate as an example – revealed that her favourite item to both give and receive is a jug. "When we go to friends and take a gift, or when someone buys something for me, I like it to be both practical and useful," she explained. "You can give a jug as a gift and put roses in it from your garden, or the jug can be used for milk, cream, custard, sauces or gravy. A jug has many different uses and is also a lovely keepsake for the recipient."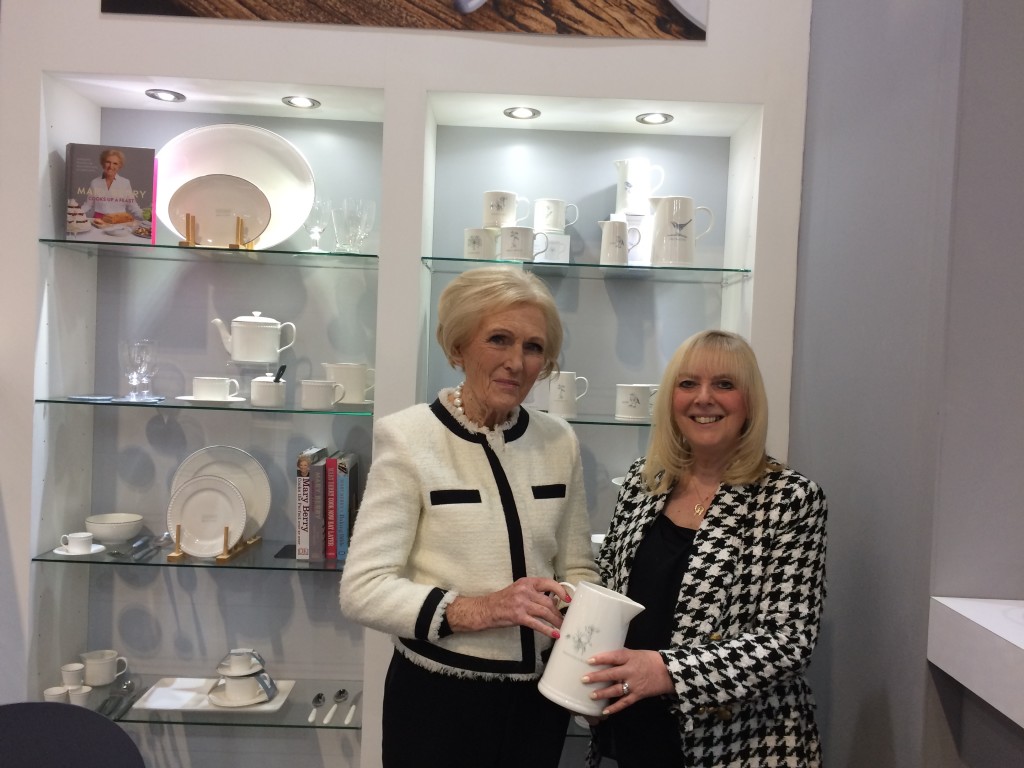 Mary continued: "Also, when you consider that the boxed mug in my range for Captivate costs £9.99, it is around the same or is less expensive than a bunch of flowers, but it will be kept and used time and again, as will the canisters for tea, coffee and sugar or the serving bowls. The tea container for example, makes a rather nice gift for a tea drinker. I think that these type of gifts show both taste and individuality. The tablemats too, make lovely gifts. I like to give and receive something that is not going to be put away but used an enjoyed."
Top: Mary Berry is shown on the Captivate stand with Bira members.