What a difference a day makes! On Wednesday (March 2), the finalists of The Greats Awards 2022 were announced with gift retailers thrilled to share their initial reactions at the exciting news!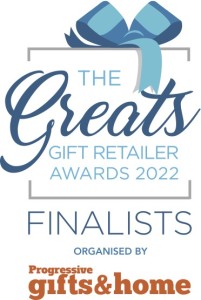 "This made our day on a gloomy Wednesday, especially after a horrible week of floods and low footfall. The news really lifted our spirits, and we did a happy dancein both stores!" said Jon May, co-owner, Mooch Gifts & Home in Bewdley and Stourport-on-Severn, a finalist in the Best In-Store/Display category.
Also sharing her excitement was Judy Evans, owner of Williams of Audlem in Audlem, a finalist in the Independent Gift Retailer of the Year – North, Northern Ireland and Scotland category. "Wow! Celebrating with a glass of fizz! I cannot wait to dust down my party frock for the awards evening, with the chance to meet and mingle with fellow finalists and industry elites! Beyond excited!"
"OMG! That's fantastic news!" exclaimed Jo Williams, owner of Joco in Nuneaton, a finalist in the Independent Gift Retailer of the Year – Midlands and Wales category.  "I'd better start working off the Covid pounds to get into a new dress!  I haven't dressed up for so long and I can't wait to see everyone at the Royal Lancaster on 12 May."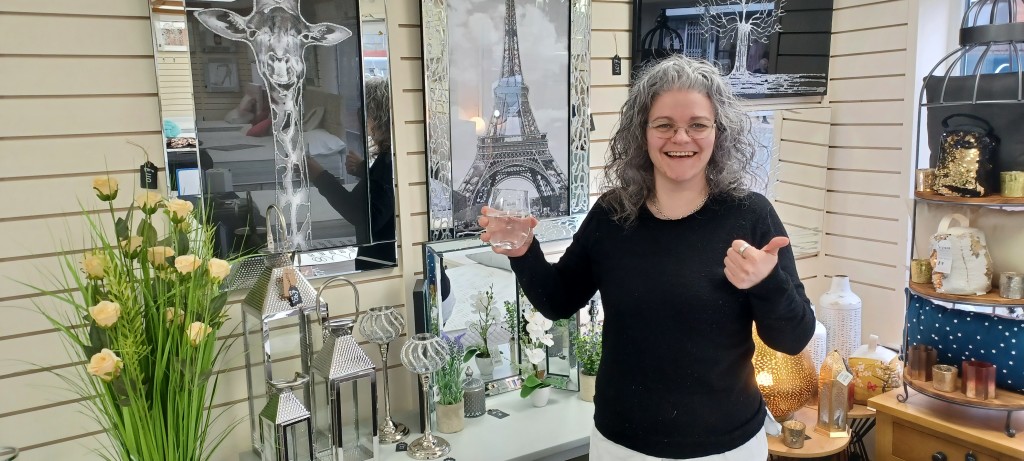 Up in Scotland, an excited Jenny Goudie, owner of Cardhu Gifts & Interiors in Troon, enthused: "Oh my goodness, thank you so much! I'm completely shocked, this is amazing news and I can't wait to share this with my team and customers."
At Yarnton Home and Garden, finalists in the Best Garden Centre Retailer of Gifts category, visual merchandising manager Celia Leeson-Cox exclaimed: "Bowled over with excitement! Absolutely thrilled! We're looking forward to a fabulous evening on 12 May."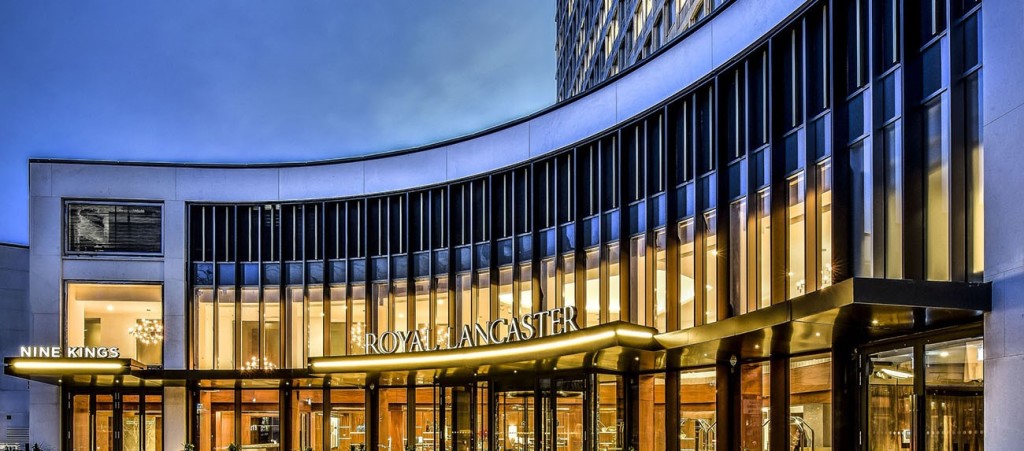 In Hinckley, mother and daughter Trudy Tebbutt and Tilley Rathie, owners of Marmalade Meringue, a finalist in the Independent Gift Retailer of the Year – Midlands and Wales category, concurred: "Oh my goodness! We are absolutely over the moon. Royal Lancaster hotel here we come!" added a delighted Tilley.
"This news couldn't have come at a better time as we needed the morale boost after such horrible news of Ukraine and the rise of electricity costs," commented Priya Aurora-Crowe and Dominic Crowe, co-owners of nine Lark stores in South London, finalists in the Best Special Multiple Retailer of Gifts category.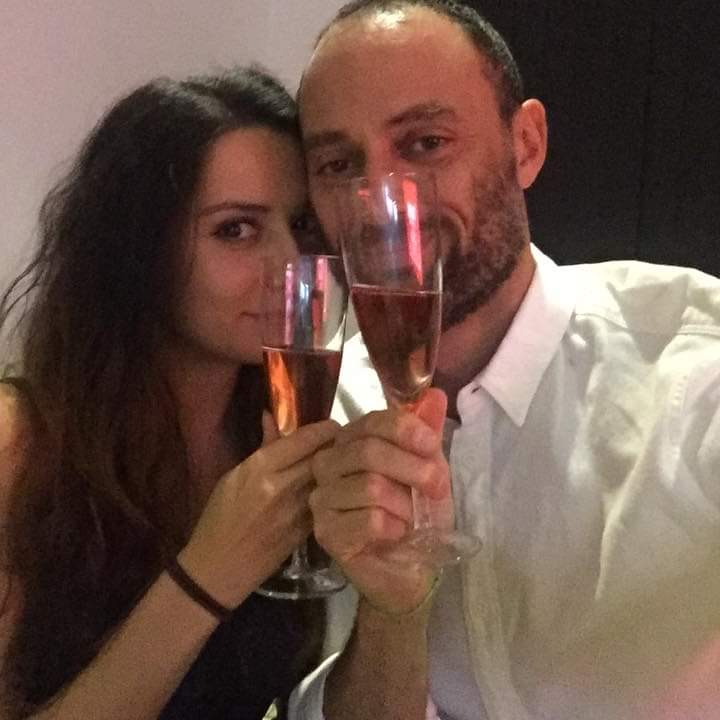 Also thrilled to bits was Jo Webber, owner of Jo Amor in Tiverton, a finalist in the West and South West category. "This is great news and such an a honour for our happy place in Tiverton. So proud to be part of such a kind, supportive industry."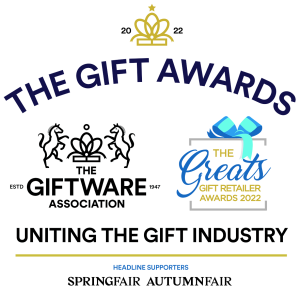 The Gift Awards event ceremony will bring together The Giftware Association's Gift of the Year Awards and The Greats gift retailer awards – currently celebrating their 20th milestone year – organised and owned by Max Publishing, publishers of Progressive Gifts & Home/GiftsandHome.net.
At the lavish awards event, both gift product excellence and retail prowess will be recognised and rewarded.
Tickets and tables for the awards event on 12 May can be booked via the Max Publishing digital box office event at Max-Tickets.net, or by contacting event organiser Createvents: clare@createvents.co.uk or 0118 334 0085.
To find out more about The Gift Awards and book tickets, visit www.thegiftawards.com and www.thegreatsawards.co.uk 
The Gift Awards 2022 enjoys a strong roster of sponsors including Spring Fairand Autumn Fair as headline supporter, plus: Abysse Corp; Ankorstore; Brand Licensing Europe; British Allied Trades Federation (BATF); Candlelight; Cardzone; Carte Blanche Greetings; Gift Republic; Gisela Graham; Home & Gift Harrogate; Joe Davies; Lesser & Pavey; Life Charms; Progressive Greetings Live; Talking Tables; Top Drawer and Widdop and Co.
Visit www.thegreatsawards.co.uk
Visit www.thegiftawards.com
Top: Huge smiles and a big thumbs up from Jo and Mike Webber, owners of Greats finalist Jo Amor in Tiverton.