Progressive Greetings Live 2023 opened its doors at London's Business Design Centre to great acclaim yesterday (6 June), fanfaring the newest launches from some 200 greeting card publishers. They ranged from established names such as Rosie Made A Thing, Belly Button, Five Dollar Shake, Wendy Jones-Blackett and Redback Cards to newbie companies exhibiting in the hugely popular Springboard section. 
Among the earlybirds at the show were the Oliver Bonas team, to include founder and managing director Oliver Tress and head of home and gift buying Kate Salmon. "The show's got a great atmosphere, with lots of newness," commented Kate. "For Oliver Bonas, cards are very much a part of the brand," she added.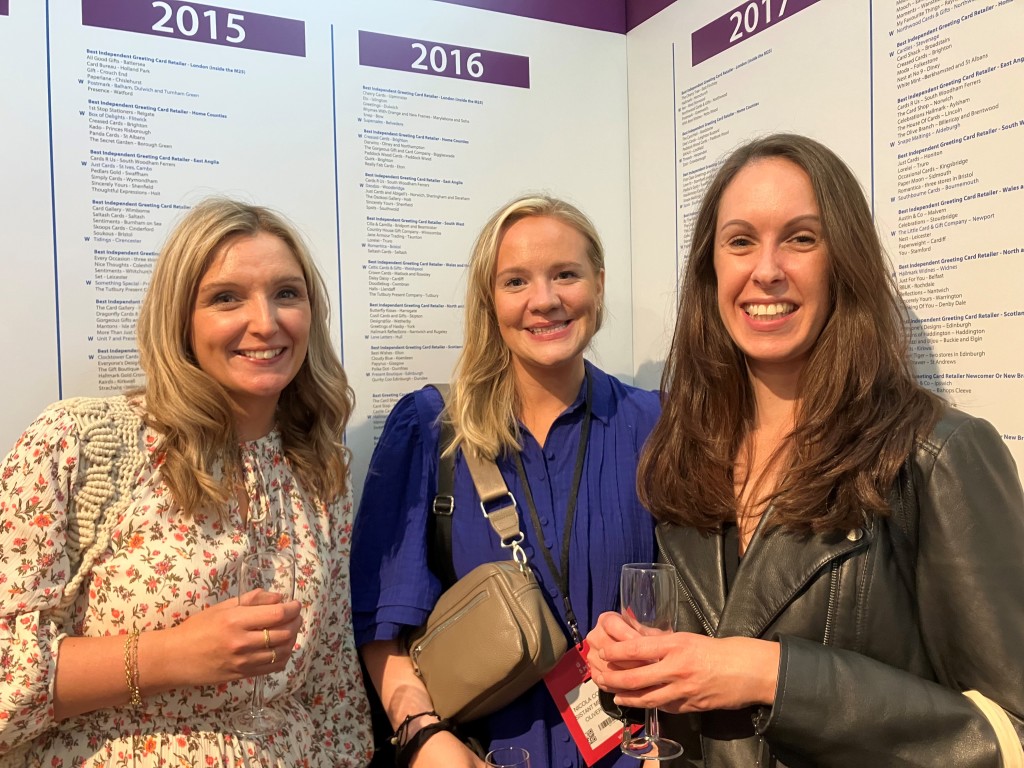 "I always love coming to PG Live," enthused Tracey Holden, owner of gift shop The Olive Branch in Billericay. "It offers an opportunity to see a wide variety of suppliers, as well as to discover what's new for Christmas.  I especially love seeing the new designers in Springboard, who are essential for our industry."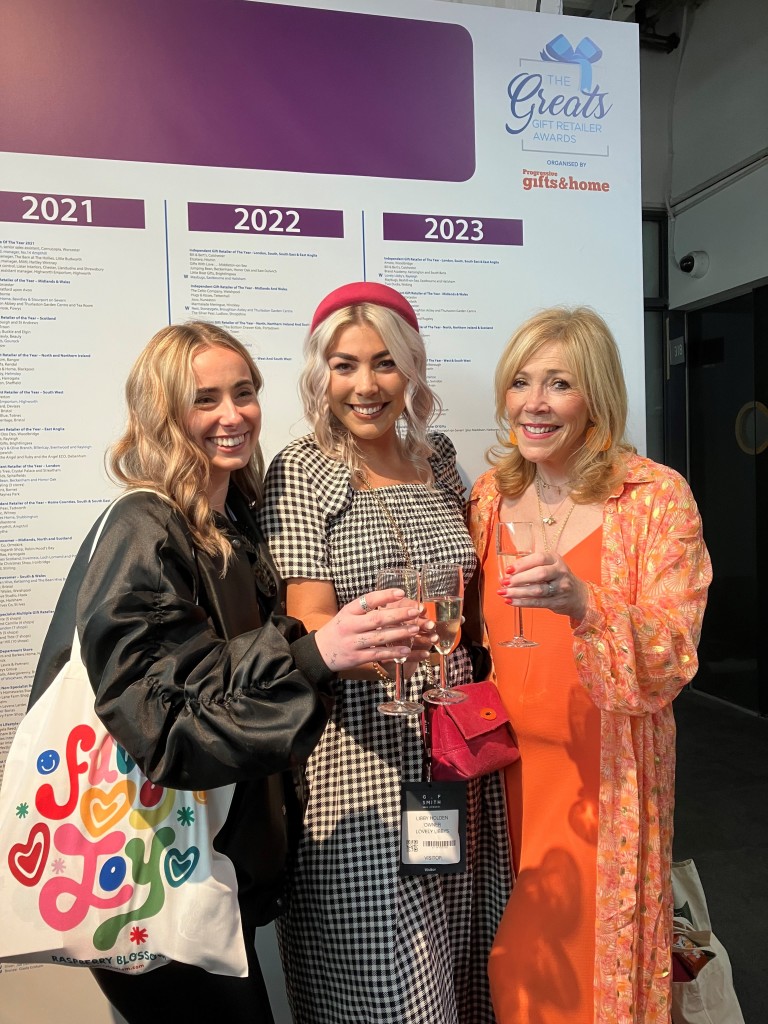 There was more positive reaction from Stuart Delahoy, owner of Set gift shop in Leicester. "We're here for both days of the show so are pacing ourselves, but already, we have been very impressed with the new Raspberry Blossom Christmas collection on the Widdop stand, as well the new launches on the Pango and Eleanor Bowman stands."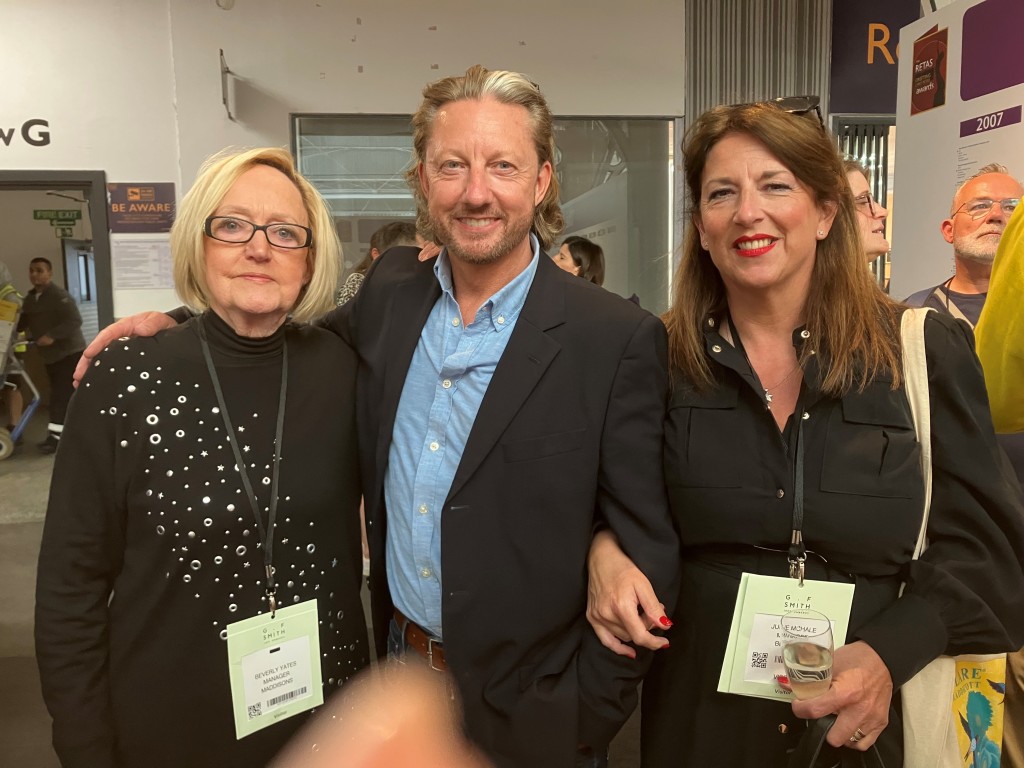 Maybugs owner Greg Rose highlighted that a card trend he spotted at the show was for bold designs. "There seem to be a lot more graphic designs and computer generated images," he commented. "In the first couple of hours we placed three orders with newbie companies in the Springboard area."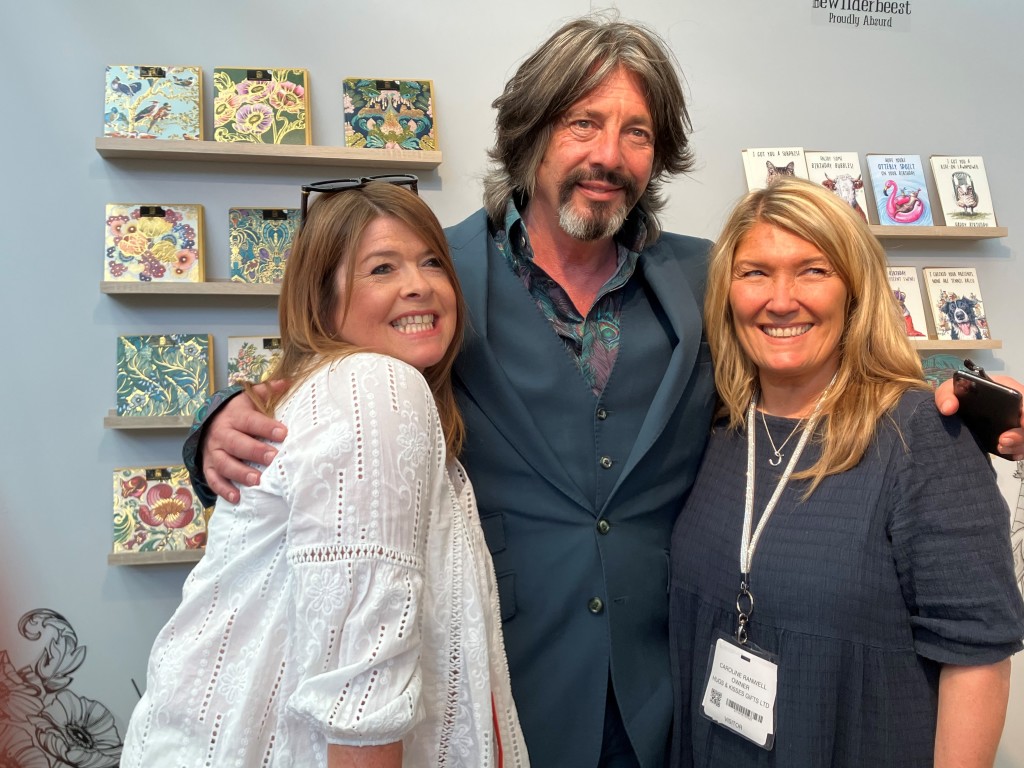 Also quick off the mark to place orders was Julianne Moore, owner of MiMi in Hartley Witney and Wokingham. "We discovered four new suppliers and placed orders, with Springboard our first port of call."
Rounding up the first day was a fabulous post-show drinks party attended by exhibitors and visitors.
PG Live closes today (7 June) at 4.30pm.
Visit www.progressivegreetingslive.com
Top: Clinking glasses at the first day of PG Live (6 June) were gift indies, from left to right: Highworth Emporium's Victoria Packford, Aga Marsden; Jo Amor's Jo Webber; the Cat's Whiskers' and Polkadot's Tracey Bryant; Etcetera's Katrina Raill, and Lovely Libby's Libby Holden.