With the cost-of-living crisis continuing – and eating out becoming ever more expensive due to rising food inflation  –  more and more people are choosing to entertain friends and family at home, with tablescaping inspiring hosts to make their tables, both indoors and outdoors, look Insta-ready.
"Homeware gifting has become increasingly popular over the past few years, where we have certainly seen an increase in our customers looking for gift packaged products," comments Candlelight's marketing manager Kate Winch.  "We have responded to this by designing unique packaging that mimics the product design so that our most popular ranges become easily giftable. Having already sold out of our 22/23 range of bar and cocktail ware, we have deigned a new range, in gift box packaging, that will arrive in time for Autumn Fair and the festive season. What better way to gift than with cocktailware that keeps on giving?"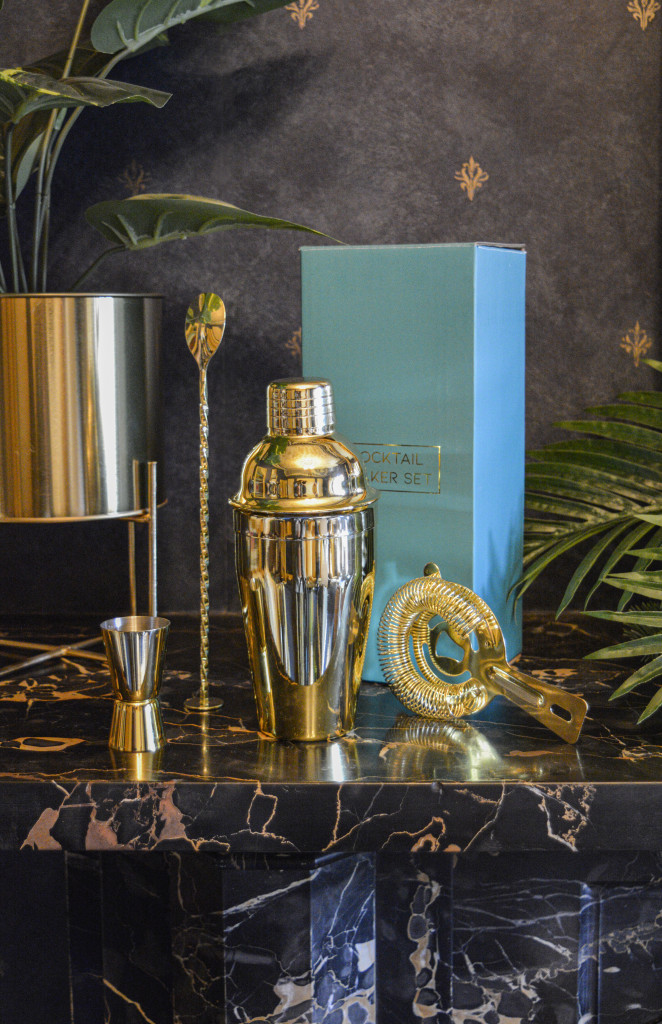 Meanwhile, with warmer days and picnics in mind, Lesser & Pavey is brightening up both tables and picnic blankets with Al Fresco, a new range that's been designed for outdoor dining.
"With the garden seen as an extension to the home, houses are being built, or altered, to encompass a garden view through terracing, bi-fold doors and garden rooms, all of which bring light and colour both to the home and to dining," says Julian Hunt, managing director of Lesser & Pavey. "In addition, overseas travel often brings colourful wares to the table," he points out. "At Lesser & Pavey we have taken this on board and brought vibrancy to a new range of homewares, specifically for outdoor dining, which is often associated with a party or special occasion. What better way to present food than with a vibrant design on colourful melamine, across plates, bowls and large cups to accommodate soft drinks and beer."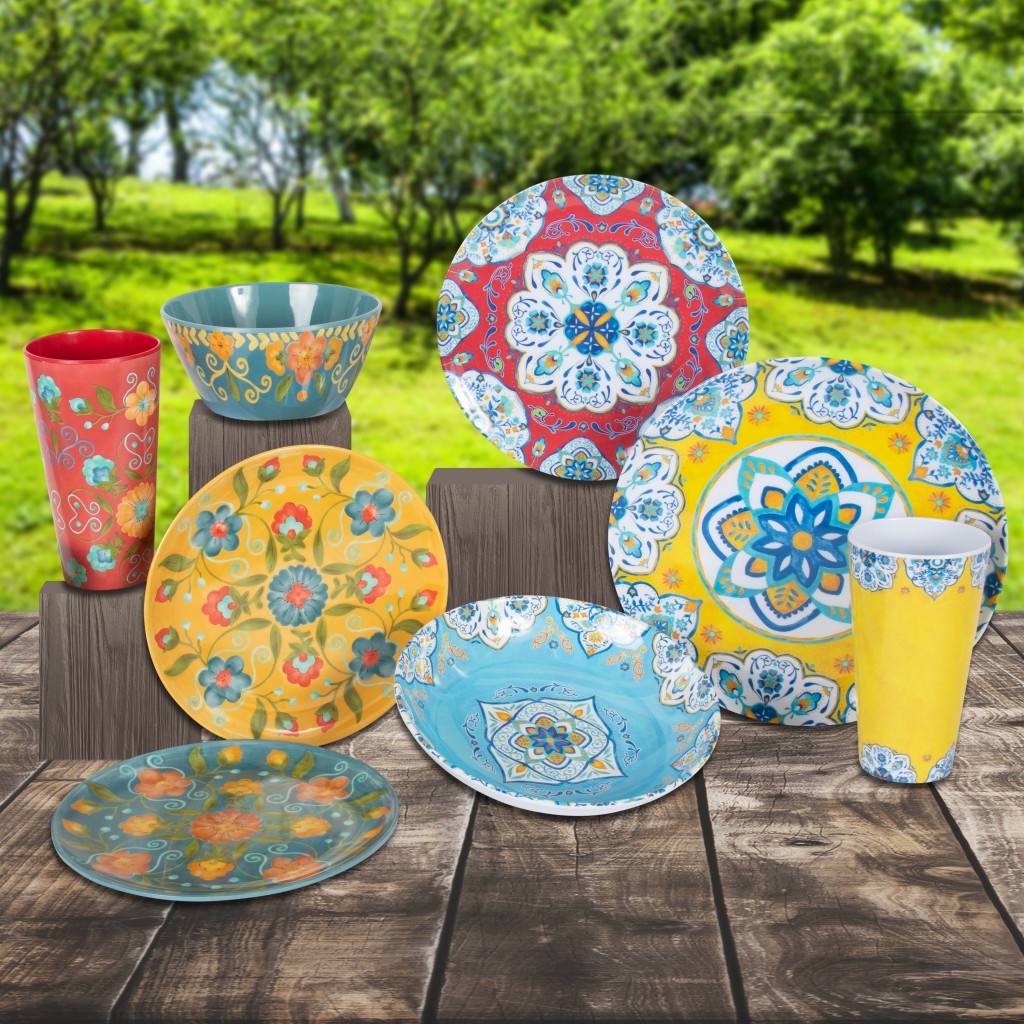 At Lifetime Brands, marketing director Claire Budgen highlights the launch of Wild at Heart from Mikasa. "With bright colours, this collection is ideal for adding a statement to the kitchen or to give as a gift to a loved one," says Claire. "Bringing the outdoors in and rewilding the home is a key trend right now and this collection allows people to invite nature, wildlife, and a touch of fun into their interior."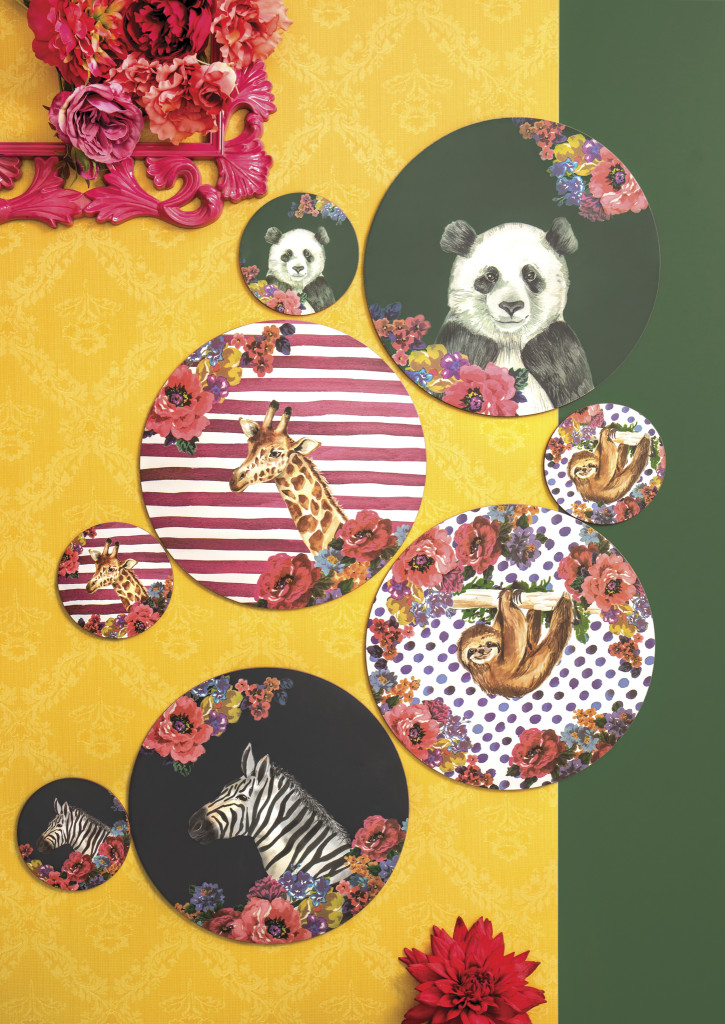 Also ringing up sales is kitchenware that makes a statement. "Our wood bark serving boards add a natural rustic touch and are great for serving and entertaining," says T&G's head of marketing, Louise Llewellyn.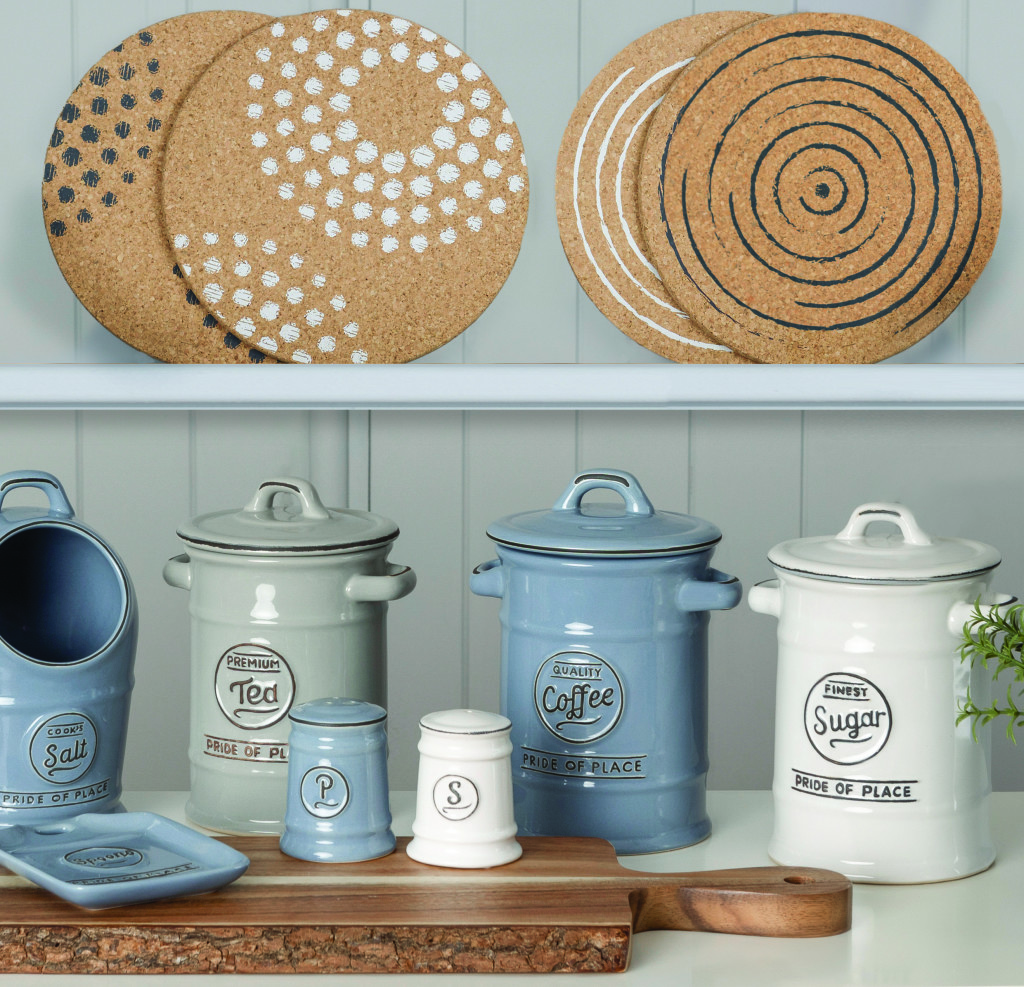 As gift shops are discovering, with home entertaining giftware  one of the fastest growing gift sectors, the smart money is on products that are sustainable, functional, fashionable and colourful. 
To read the full version of the article, which appears in Progressive Gifts & Home's May/June issue, click through to pages 41-43.
To read the full issue of Progressive Gifts & Home May/June 2023 click here.  
Top: Sintra tapas dishes, inspired by the Unesco World Heritage listed town, are new from Dexam this summer.