Buyers were out in force as Spring Fair 2019 opened its doors yesterday (Sunday February 3) with exhibitors looking forward to unveiling their brand new collections for Spring/Summer, and most reporting a very positive day.
With Brexit in mind, among the quirkiest new products seen at the show was a Blame May stress toy on the Boxer Gifts stand. "The tag line says 'not strong, not stable, it's all her fault'" explained director Thomas O'Brien. "Unsurprisingly, we've already seen a lot of interest! Retailers need new stock for Spring, so new products need to be launched. Brexit it or not Brexit, the gift world keeps on turning."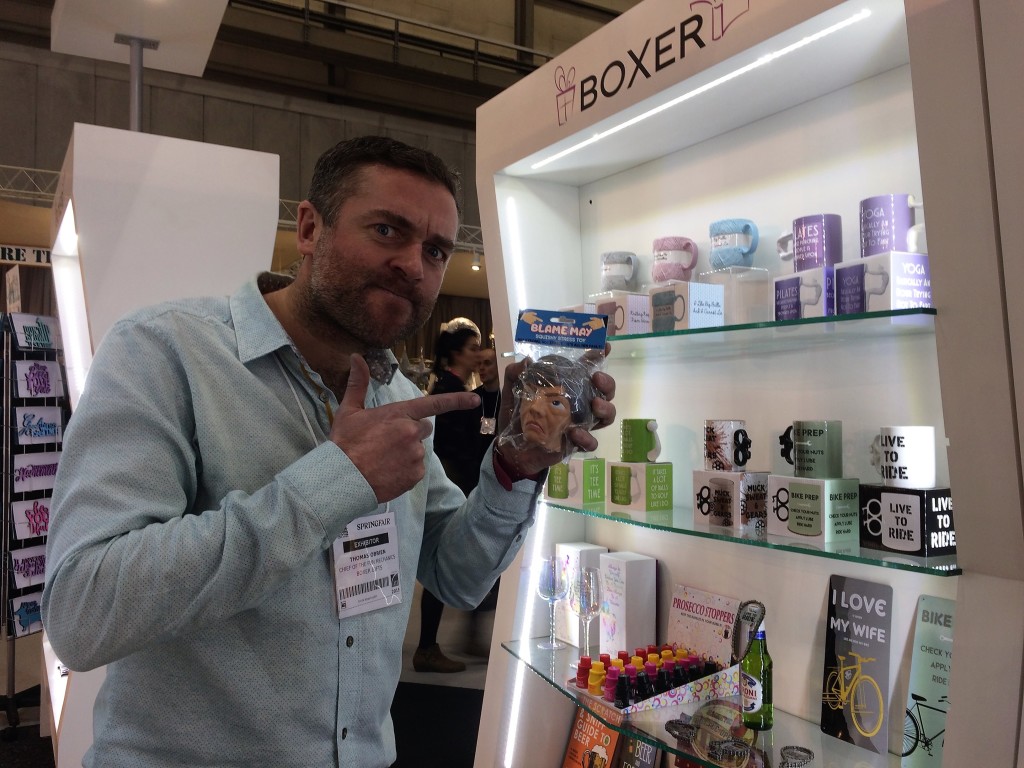 Celebrating the company's 35th anniversary at the show was Wild Things. Among the initiatives this week is a prize draw where a lucky winner can take home a genuine Swarovski crystal Morovian star. In addition, the company is also celebrating its milestone year by collaborating with Bees Abroad. "We're passionate about helping to conserve the British countryside and are giving away seed sticks that will help to propagate bee and butterfly friendly flowers throughout the UK. Each Wild Things Bee Crystal Fantasy purchase contributes to the brilliant work of Bees Abroad," explained director Victoria Vahrman.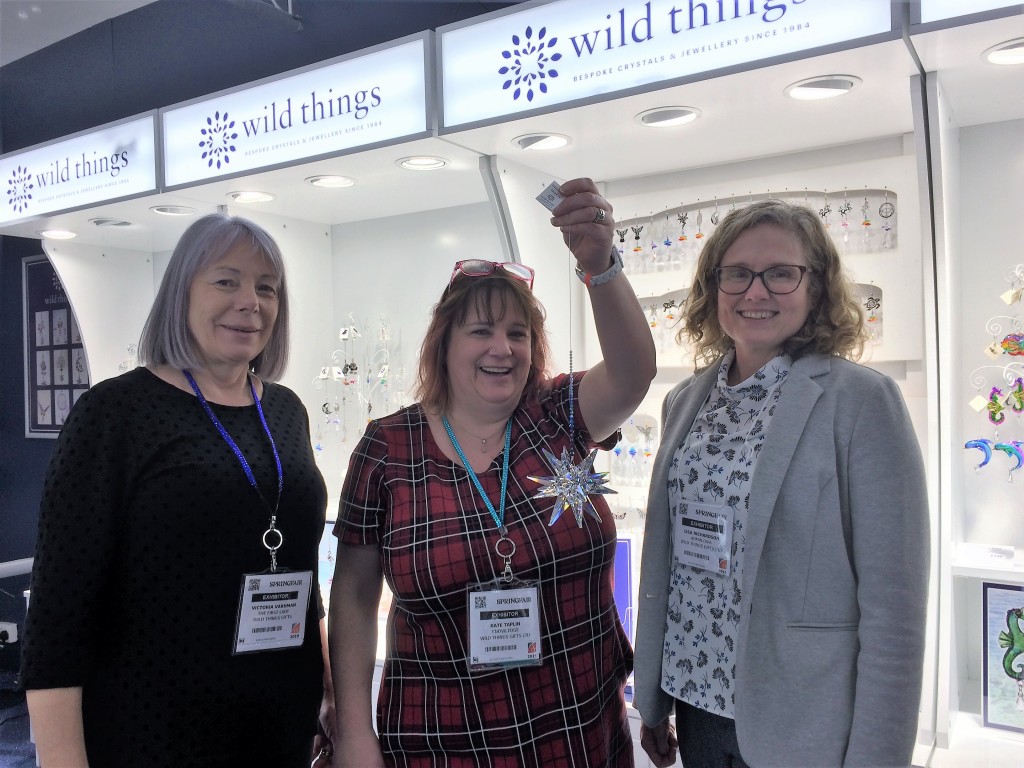 Posh Paws meanwhile, was excited to be unveiling its Nici range for the first time at Spring Fair. "Our strategy is to move more into gifts. Working with a gifting plush brand like Nici is a natural link. The beauty of Nici is the comedic styling of the characters and the exceptionally high quality of the plush which gives it its point of difference." Products span plush, keyrings, gifts for girls and ceramics.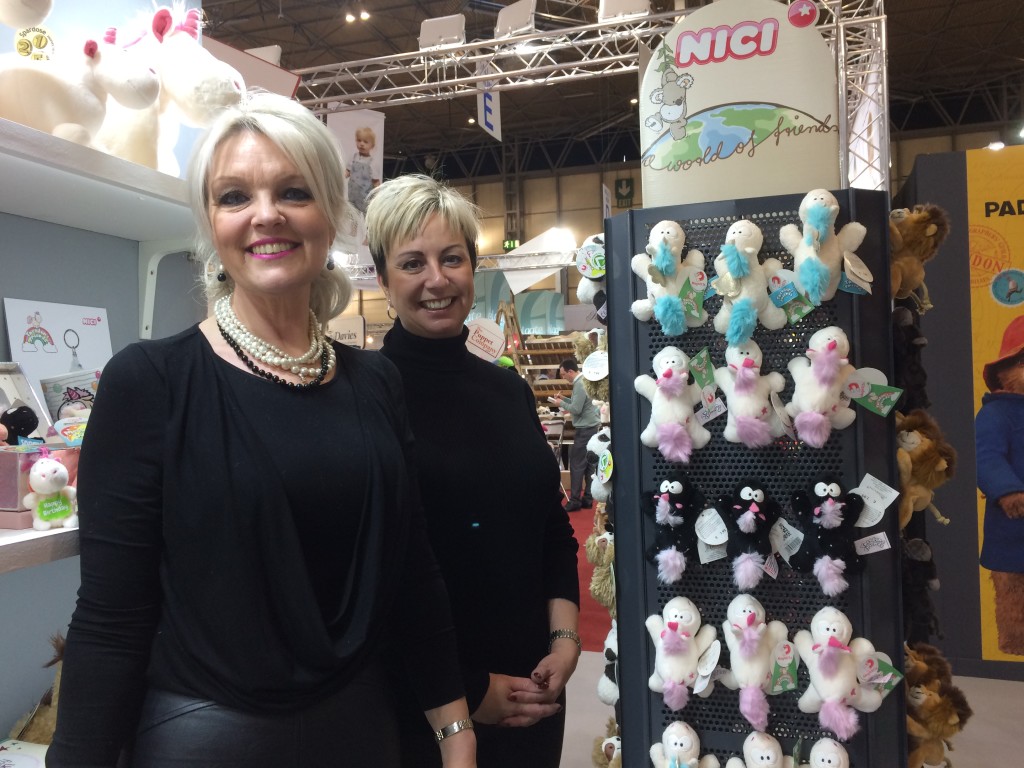 Spring Fair is currently taking place at the NEC until Thursday February 7.
Top: Visitors were out in force at Spring Fair yesterday.