Libby Holden, owner of Lovely Libby's gift and lifestyle store in Rayleigh, was the winner of The Greats 2022 Best Non-Specialist Retailer of Gifts award in May, and was also shortlisted as a finalist in the Best Initiative category.
With a challenging few months ahead, Libby shares her approach to the cost of living crisis as well as to the run up to Christmas.
How's the year been so far for Lovely Libby's?
"We have seen a HUGE increase in people choosing to shop local, with many vocalising their renewed awareness of the benefits of shopping small. In particular, the personal approach that sets small businesses apart from big brands, which perhaps became most apparent to me when a customer messaged our Facebook profile earlier this year acknowledging that Lovely Libby's had become an 'asset' to the local community."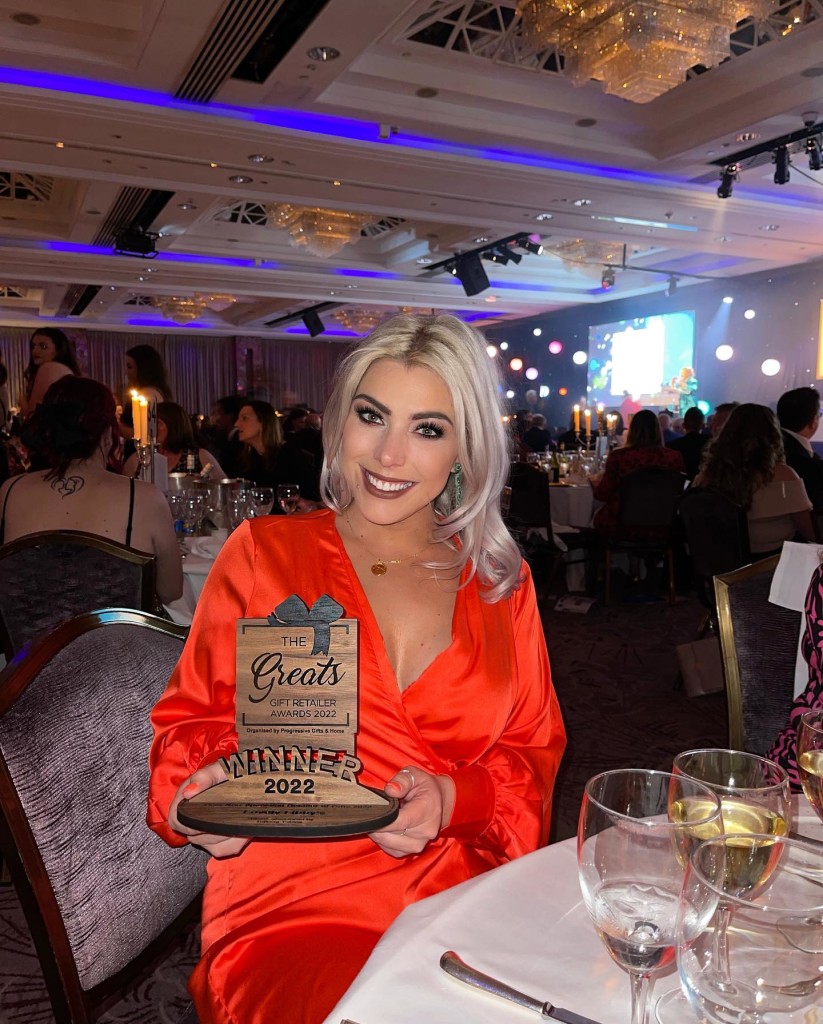 Given the cost of living crisis, soaring energy bills, and the steep rise in inflation, how are you feeling about the fourth quarter of the year?
"I'd be lying if I said the current economic situation hasn't affected me at all. It's everywhere you look. On TV, online, in the papers – it's even the hot topic among customers in our tearoom a lot of the time! So it's safe to say, when all our Christmas stock began arriving last month, I definitely had a moment of panic. The stock room in the shop and my own garage at home were full to the brim with everything from Christmas decorations to winter clothing for our boutique, and all I could think was "am I going to be able to sell this?". After all, with a cost of living crisis, people's disposable income is the first thing to suffer, with people less likely to treat themselves to that new dress for their office party, or buy that Christmas gonk just because they thought it was cute."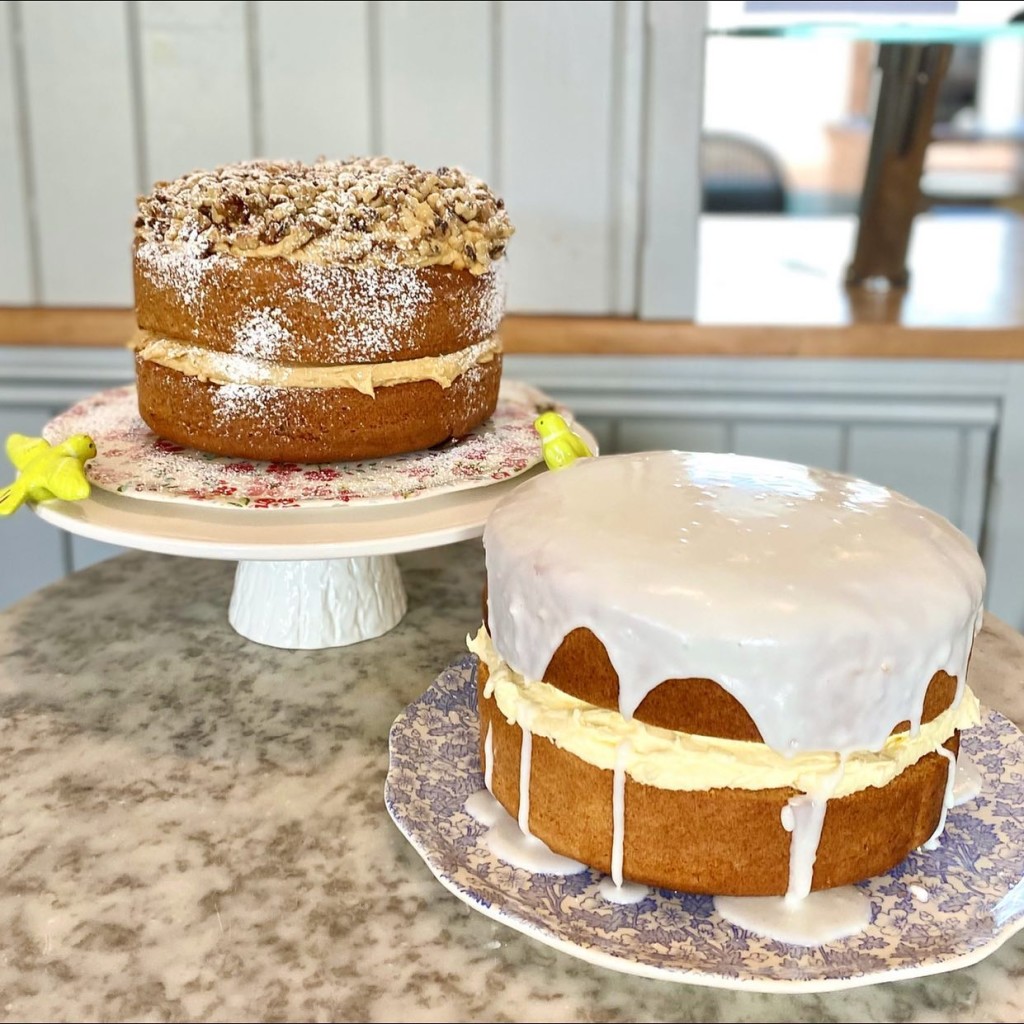 So what's been driving you on?
"If I've learnt anything from the past few years, it's that the world keeps turning. Babies are still born, birthdays still come once a year, people are still getting married. We might all be tightening our belts, but customers will still want to celebrate and acknowledge these milestones. We've known for a while that we could be in for a rocky time economically, so that was definitely at the forefront of our mind throughout our buying for the season. Price point has been more influential than ever, and we have constantly been on the search for new and exciting products that won't break the bank. No one can predict what will happen this quarter, we can only sit tight and hope these efforts are recognised, and I have every confidence that our customers will continue to shop small – we need the now more than ever!"
How are you approaching the run up to Christmas?  
"With the current economic climate in mind, we have actually started to get our Christmas stock – both gifting and decorations – onto the shop floor, under the assumption that customers may be seeking to spread the cost of the season. We don't usually start getting out Christmas stock until late October, but we've decided to alter our ways given the circumstances – especially when we are up against the big garden centres who are notorious for getting their stock out in August! We know people are tightening their belts, and we have to work with this knowledge to cater for the customers and make an economically difficult time more manageable, while simultaneously operating in a way that will benefit the business in the long run."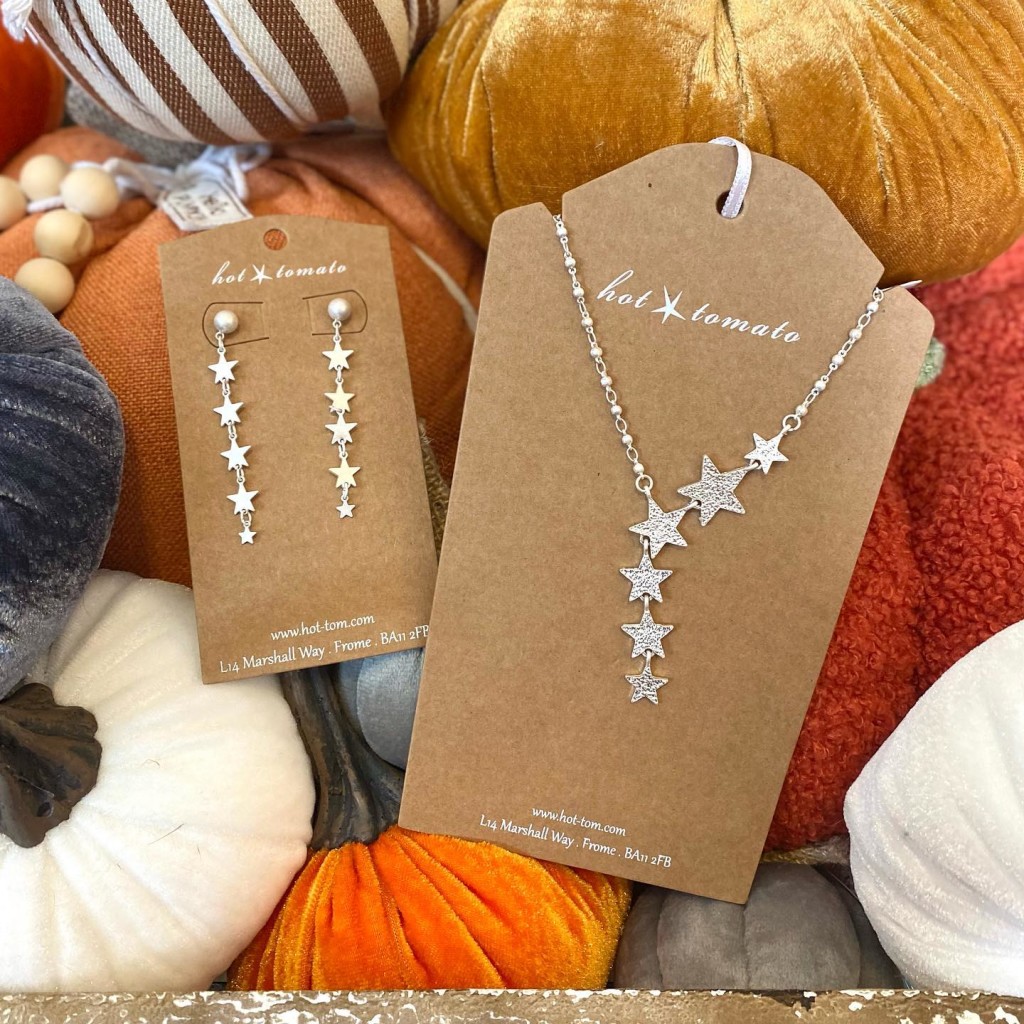 How did the economic climate impact on your sourcing and buying for the Christmas season at the recent trade shows?
"We've definitely bought more into gifting ranges this year and held back on buying an excessive amount of Christmas decorations. Our thought process is that if times ahead are hard, customers will try and make the most out of their disposable income and prioritise the gifting side of Christmas as opposed to buying decorations for the home that are only up for a matter of weeks. While sourcing our stock for the season, we tried to focus on the idea of what we've come to call 'versatile gifting'.It's definitely not the catchiest name, but the concept is that we wanted to source products that weren't 'one-use wonders'. Essentially, not novelty gifts that people would use once before putting it in a drawer for the rest of time! A good example is our focus on barware gifting – things like quirky nibble dishes and cheeseboards, as well as gorgeous sets of champagne glasses. We feel that with the cost of living going up, it's highly likely people will reduce the amount they spend on eating and drinking out, and will perhaps opt to host their friends and family in their own home. We want customers to feel like they're getting the most out of their purchases during this time. It's rewarding for them and will give a real boost of morale if they feel they've spent their money resourcefully, which in turn will benefit us by encouraging them to continue to support independents who have their best interests at heart."
How have you been sourcing fashion and fashion accessories for the boutique?
"Versatile gifting has also been the case in our buying for our autumn/winter collection. We've focused on transitional pieces and wardrobe staples that can take you through year as opposed to buying into micro-trends that are only fashionable for the season. We've also bought lots of jumpers and scarves in reaction to the rising cost of energy bills. People are going to hold off putting their heating on and layer up instead, but we don't want this to be characterised as an entirely negative experience. By sourcing these stylish scarves and jumpers, with many coming in branded gift bags, we are hoping to reframe these purchases in a way that will enable the customer to feel they are still treating themselves regardless of the circumstance of such purchases and make them feel valued in a period where times are difficult."
Where do you do your sourcing?
"Although it does come at an expense, we continue to do the majority of our ordering at trade shows. I think they're by far the best way to source new stock that will enable us to stand out from the crowd, and there's nothing better than actually being physically able to see and hold the products as opposed to looking at them through a computer screen. That's more important than ever now, as it enables us to gauge whether we think the price point is justified based on the substance and quality of the product we are looking at. It's also a great way to support new and upcoming businesses who invest so much into attending these trade fairs, and we, as an industry, must continue to stand united in these difficult times ahead."
With Christmas in mind, will you be increasing your initiatives on social media?
"Social media has become an integral part of the business since lockdown. We now have over 10,000 followers on Instagram and have created an amazing online community who continue to engage and interact with us despite the fact that normal life has resumed again. We now understand the importance and effect that interacting directly with our customers can have on their loyalty and desire to shop local. We will continue to do our regular live videos, such as our hugely popular prosecco Friday Night Lives, but with a Christmas twist, and are even thinking of doing a mini series of gift guides videos that directly link to our website which would enable customers to shop at leisure while they watch. There's so many Christmas themed Instagram trends popping up already, so we will definitely be spending time filming reels using trending sounds to enable us to get as much exposure as possible.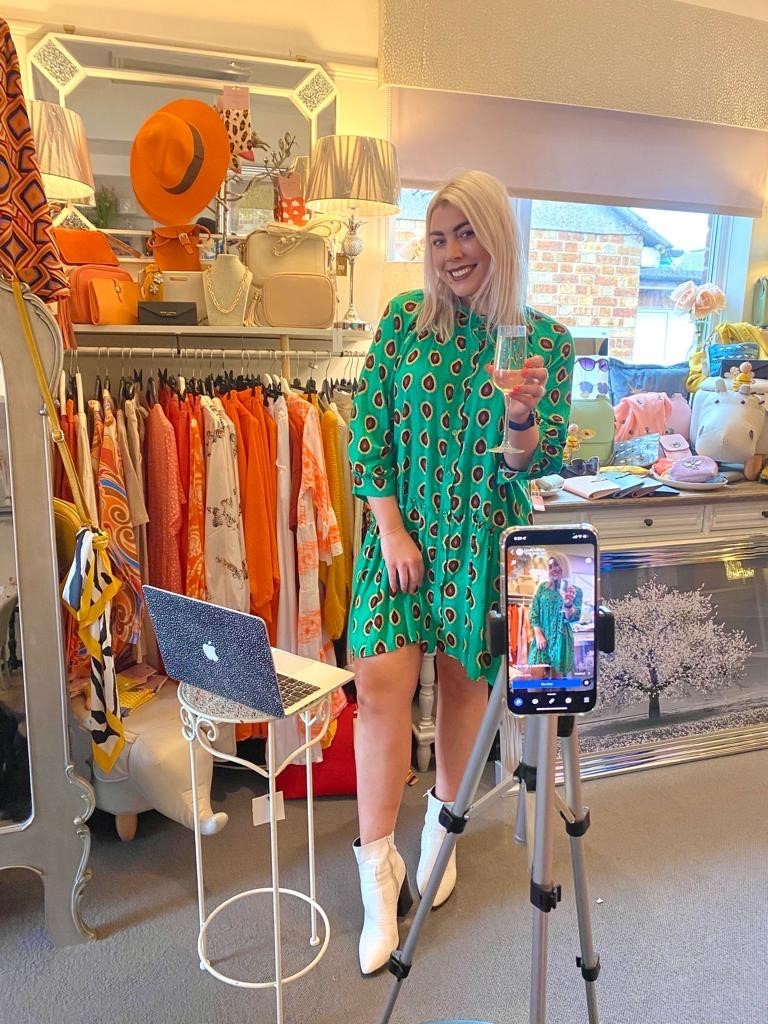 "All the while, of course, we will continue to try and keep spirits high with our camaraderie, humour, and ability not to take ourselves too seriously – the very attitude and relatable aspect to our social media videos that enabled us to gain such a following in the first place! That's definitely key – people need to feel like they know you and can relate to you. They begin to see you less as a profile behind a screen, and more as an actual person trying to make a success of their small business. It makes them want to invest in you, to get to know you, and ultimately want you to do well."
Are you feeling optimistic about the next few months?
"It really does depend on the day! I'm only human, but I try my hardest to keep upbeat. The last thing you want is customers to come in and see a reflection of the doom and gloom they're hounded by on the news, especially if they're trying to escape with a bit of retail therapy! We're also trying to add as many strings to our bow as possible. We've built a website within the past year to expand our customer base further across the UK, as well as starting a TikTok to gain exposure among a completely different audience all together. That's all we can do. I just have to look forward and sit tight – I keep telling myself that its only the third year of Lovely Libby's, and if I can survive a global pandemic and countless lockdowns, I can survive an economic crisis!"
Top: Lovely Libby's in Rayleigh, Essex.