As the countdown to Christmas gifting begins – a focus for both Exclusively Housewares taking place this week on June 12 and 13 at London's Business Design Centre, and Home & Gift, which will be opening it's doors from July 15-18 in Harrogate – the bets are on for what will be trending giftwise in the all-important run up to Christmas.
According to the media, to include BBC Breakfast, the Daily Mail, The Sun, the Daily Mirror, the Evening Standard, Metro, and a myriad of local radio stations, Poopsie will be the winner in the children's gift stakes, combining this year's biggest trends – unicorns, poo, glitter and slime!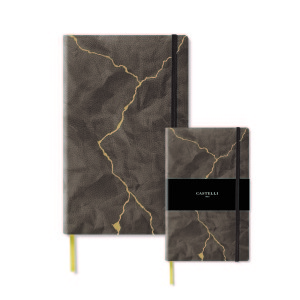 Also on the list of the media's favourite children's products – following the 'must have' toys for Christmas list, recently announced by Argos – was Boxer, an interactive robot that develops its own personality.
Other key gifting trends coming through for Autumn/Winter include Imperfect Beauty that's set to be a mega trend. "It will start to emerge this winter, and its focus will be to celebrate imperfections and disasters," explains trend forecaster Phil Pond of Scarlet Opus. "With the world in disarray over the past 10 years we're going to see a search for beauty in the disorder. With the increase in AI, it's good to see imperfection – products made by a human for a human. It's about celebrating errors and mistakes."
The trend is defined by two key elements: wabi sabi, a Japanese philosophy concerned with finding beauty in the imperfect, and kitsugi, which celebrates repair damage.
Top: Poopsie is predicted to the most wanted children's gift this Christmas.