According to David Glenwright from JC Social Media,who was among the keynote speakers at last week's Giftware Association AGM, retailers, to include gift retailers, are losing out on online sales by having poor imagery on their websites. "Online retailers need to think more about showing products in a lifestyle setting for example, in order to grab people's attention and encourage people to shop with them," he stated.
Now, David's advice has been backed up by new research which concurs that online retailers are losing out on additional revenue by not utilising simple methods to capture sales from potential customers, with poor imagery the no. 1 deterrent to a business trying to make a sale.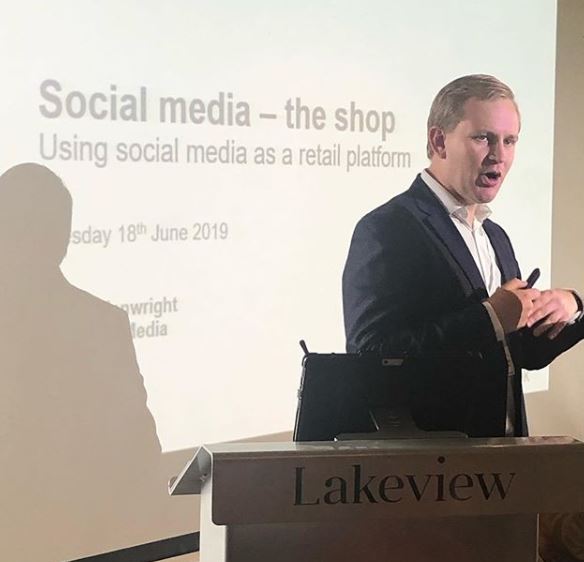 The research, by digital marketing agency Marketingsignals.com, revealed the top ten reasons that deter potential customers from purchasing from a website. The primary reason was found to be insufficient or poor quality product imagery (61%), closely followed by inadequate product descriptions (57%).
The research also found that more than half (52%) of businesses are failing potential customers with their lack of customer service, while 47% have overly intrusive discount pop ups on the home page, potentially detracting users from making a purchase.
The findings also revealed that 43% of UK adults would be put off by websites that have an over complicated check-out process, while 41% would be deterred by an e-commerce business which has little or no social media presence.
A third (34%) of those questioned said that a lack of delivery options would deter them from making an online purchase, while a website that wasn't optimised for mobile devices would put off 27% of respondents.
Of those surveyed, 16% said they'd be put off from making a purchase if they couldn't see company information or an 'about us' page.
Completing the top ten reasons which deter users from making a purchasewere customers who preferred to use alternative payment methods, with over one in ten (11%) saying that they'd seek to make their purchase elsewhere if a website did not accept the PayPal or Apple Pay.
Top: Ticking all the online boxes is Oliver Bonas, winner of The Greats 2019 Best Online or Mail Order Gift Retailer category.